Triathlon was back in Canary Wharf, the heart of London's financial district, courtesy of the debut edition of Super League Triathlon London and Jonny Brownlee was right in the thick of it.
Shortly after the podium celebrations – he finished third – I spoke to Jonny about his SLT experience, savouring Tokyo and – just perhaps – looking forward to Paris 2024.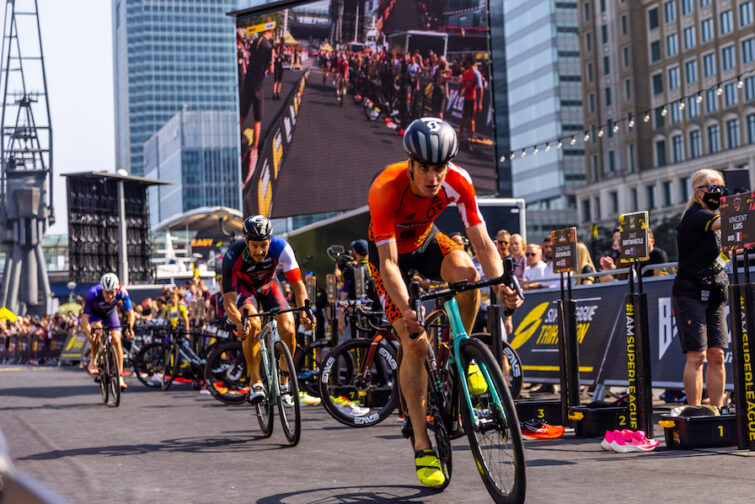 Super League Triathlon – testing the best
Sophie Coldwell often refers to Super League as the 'Hunger Games of Triathlon', and while it is full-on from the start with little chance to ever rest and recover, it is a format that Brownlee loves. The London event fell at a perfect time.
"You know I really enjoyed it… if you can't enjoy these races, Super League post-Olympics, then you probably shouldn't be doing this sport. It's brilliant, I love the format, I love how it tests the best all-around triathlete.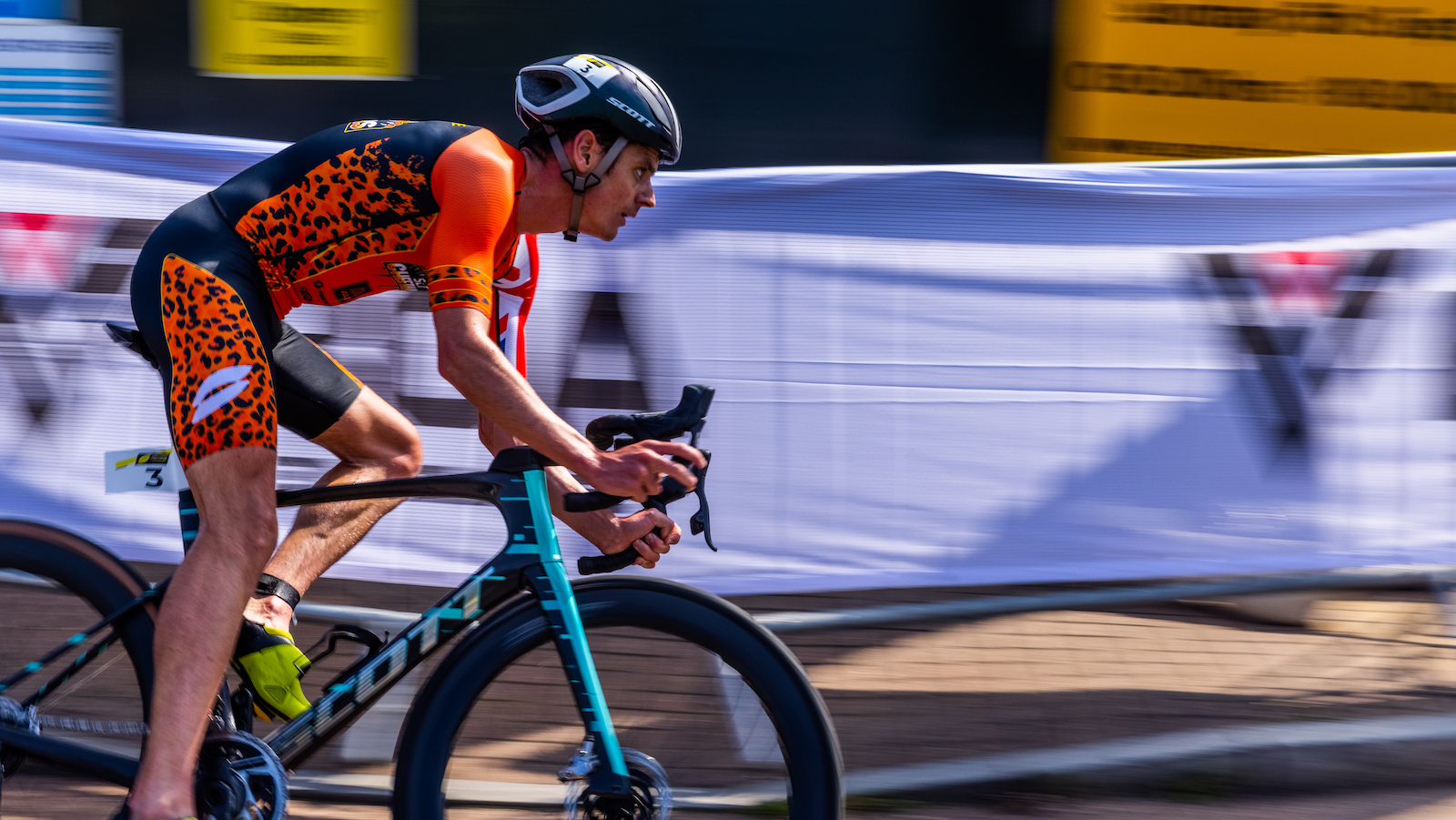 "I had a bit of a dodgy first swim, I don't think my start position was the best, beaten up a bit and trapped on the inside, but I worked my way around and kept calm and collected. I tried to follow Vince for most of it, because his swimming was unbelievable, and I wanted to stay close to him.
Strength in the swim
In a similar manner to Mixed Relay Triathlon racing, the format of the event means that not only will weaknesses be exposed, but strengths can be utilised. Having certainly expressed in frustrations over the swim leg in Leeds, SLT London was a welcome opportunity to show that the now three-time Olympic medallist is one of the best on the water.
"Yeah, well my swim is a strength and quite often you don't get a chance to show that in Olympic of Sprint because there are so many, 55 or 65 people, mostly fighting each other rather than swimming, but in this kind of event you can actually show that. That's what I did, and that's where I got my gaps today."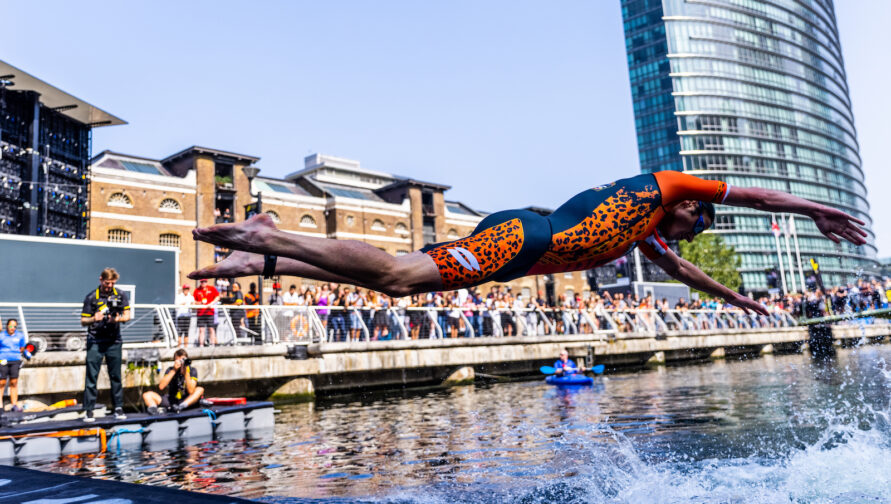 Savour the moment
While 'What's next?' is a frequent question that we in the media ask athletes, it's equally something that athletes ask themselves, always looking forward to the next objective. After so long at the top-level of the sport, Jonny made a conscious decision post-Tokyo to reflect what had gone before, rather than simply move immediately on to the next target.
"I'm kind of at that stage of my career now where I really wanted to enjoy after Tokyo and not go on to the next aim too quickly. I think that is really important.
"In London (2012) I was quickly back into trying to become World Champion. Same for Rio (2016), back home and then trying to become World Champion – then Cozumel happened – this time I wanted to come home, enjoy it and take it all in. This time I feel like I have done that.
"If I was to never achieve anything else at the Olympics, or indeed anything else all round, I would still be very content."
"Olympics, completed it!"
The theme of fun started immediately after that incredible Mixed Relay success. Having previously earned bronze (London) and silver (Rio), gold in Japan complete the set – and also made him the only triathlete with three Olympic medals to his name
"The 'Olympics, completed it mate!' was funny. I actually spoke to Jess beforehand and said, 'Can I say it, do I sound arrogant?' and she said no, go for it, so I did!"
Jonny Brownlee at Paris 2024?
While Jonny may well have completed the medal set, he is not yet ruling a fourth Olympic Games in Paris. While that decision will not be made for a while, 2022 will be a year of mixing up his racing. Expect a debut at IRONMAN 70.3 coming soo.
"Before Tokyo, genuinely, I thought there's a 99% chance this will be my last Olympics. I think I needed that for the build-up, because it involved a lot of preparation I really didn't enjoy, heat chamber stuff, sweating away in my conservatory at home. That's more of a chore to me than going out onto my bike into the Dales. I really needed that motivation, the last one give it everything and that's what I did.
"The Mixed Team Relays I knew we had a good chance, and I was feeling really good in the days beforehand. The swim and bike were perfect, just where I needed to be. I got on the run and thought right, 2km, go as hard as you possibly can. I ran the first km hard but controlled and thought right, I'm going to kick-on now, and I got shouted that I had a three or four second gap and I wasn't expecting that.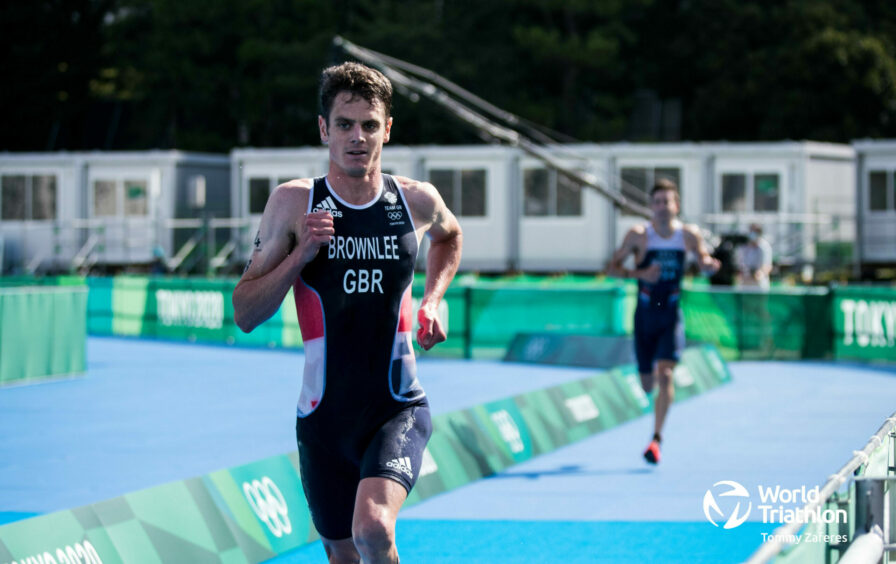 "I gave it everything and I felt absolutely brilliant, like I was moving brilliantly, it felt like I was moving really fast and I felt like I could have gone on for longer, so that was a really nice feeling.
"I crossed the finish line and thought that was good, and then of course Alex crossed and we were Olympic champions and then I saw the results sheet in the athletes lounge, and saw I had the fastest leg and the fastest run… and then you start thinking, well, Paris is only three years. Who knows?
"I don't know if I'm still on that kind of high or if I genuinely mean it, but I'm going to go away and train next year and have a different year of racing. A couple of World Cups, a couple of World Series maybe and some 70.3's and see how I feel after that."