Jonny Brownlee has had many incredible moments during a glittering career, but one stands about above any other.
While the proud Yorkshireman has now "completed" the Olympics with medals of every conceivable colour, nothing quite compares to the pride he felt at a race much, much closer to home.
When all said and done, when one day the 32-year-old superstar is no longer racing as a professional, he may well sit back and reflect that his greatest achievement was paving the way for a WTCS race to be held in his home city.
The interest Jonny and brother Alistair created in swim/bike/run with their exploits at London 2012 and Rio 2016 started the unstoppable momentum which would culminate in the birth of World Triathlon Leeds on a glorious day back in June 2016.
Brownlee on Leeds 2016
Jonny spoke to World Triathlon about that day ahead of this weekend's 2022 spectacular in Leeds, and the moment which qualifies as his proudest so far.
He said: "Firstly I think it's amazing to think there is a World Triathlon Series in Leeds. If you go back to when I first started in triathlon that was unthinkable. I've had some of my best memories there racing in Leeds
"I think my proudest memory was actually the first year when we came onto the city centre loop the first time. We'd been told beforehand it was going to be the best crowd we'd ever seen.
"We came onto that city centre loop and there was five or six people deep all the way round – Yorkshire flags, everybody cheering on and it was absolutely amazing to have that warm triathlon support all the way round."
Jonny looked forward to this weekend's racing, and says he will approach it with excitement and urgency.
"There will be big crowds, hopefully in Roundhay Park. It's quite a small venue but a really natural venue, it's a brilliant place for triathlon.
A race against time
"Really excited to race in Leeds in 2022. I've had some great memories there, I've had some awful memories too when it's not gone so well.
"I think I'll be on the start line telling myself that you don't know, for me it might be my last ever Leeds. You're never sure how it's going to work with your career so I want to give it everything but most importantly enjoy the whole experience."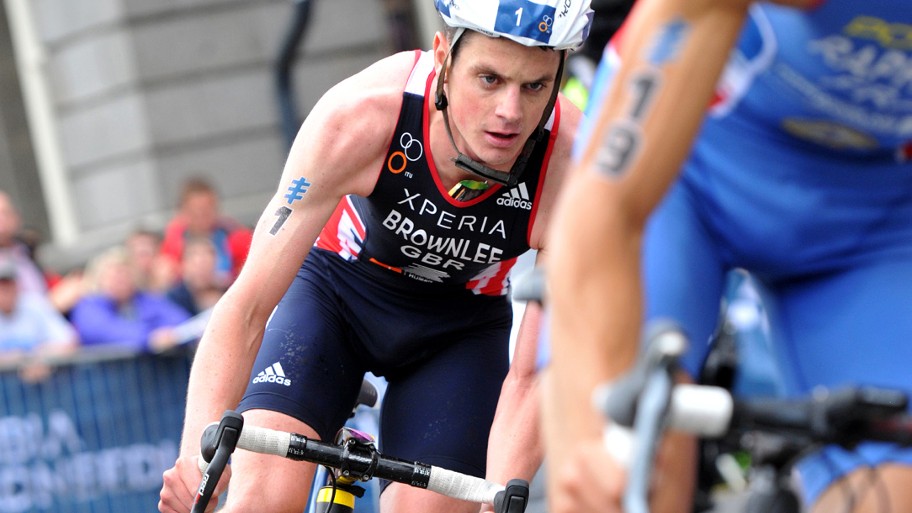 As well as the men's individual race on Saturday, Leeds also gets to enjoy the Mixed Relay experience on Sunday. That means Jonny and his fellow gold medal winners from Tokyo (bar the injured Jess Learmonth) get to roar into action on home soil.
"I think it's great that Leeds has a Mixed Relay – firstly the fact that the British team as Olympic Champions can compete at home in a relay is very very special.
"Also I think it's a great course for relay – up and down the hills, the run as well is going to be fast and furious – and hopefully it will be another day to make the Leeds Triathlon weekend more of a kind of festival feeling."