This is a preview of WTCS Leeds 2022 – you can read a full race report on how Hayden Wilde won the men's elite race as Alex Yee and Jonny Brownlee crashed out, how Cassandre Beaugrand produced a brilliant display to win the women's elite race and how Germany held off Great Britain to claim the Mixed Relay win.
This weekend's AJ Bell World Triathlon Championship Series Leeds should, on paper at least, provide some truly fantastic entertainment. Even the weather forecast at the time of writing at least looks like it will be joining the party.
With the Olympic qualifying points window now open, the start lists really are very impressive, the course is not an easy one and we get to see the action over two days too, with individual and mixed relay events on the schedule. What's not to like?
Start time and how to follow live
The two days of racing in Leeds is packed, with more than 40 wave starts including Open events, GO TRI, TriStar, Youth, a British Senior Super Series and the British Age Group Standard Distance Championships – alongside of course WTCS races on both Saturday and Sunday.
For the first time, Leeds will host both individual events (Saturday) and a Mixed Relay (Sunday). You can find the full schedule here.
As last year (and as we suggested might happen), Roundhay Park will remain as the central hub, so there will be no point-to-point racing as was the case for the first four editions of the race, 2016 to 2019 inclusive.
As the premier race in the UK, the event will get full BBC broadcast coverage on Saturday (1345 to 1700 – BBC One) and Sunday (1315 to 15:10 – BBC Two). For those outside the UK, the usual TriathlonLive streaming service will also be available.
Elite race start times (local) are;
Saturday June 11: Elite Men – 1400 (1500 CET/0900 ET)
Saturday June 11: Elite Women – 1545 (1645 CET, 1045 ET)
Sunday June 12: Mixed Team Relay – 1325 (1425 CET, 0825 ET)
Elite Men
Almost everyone is the simple answer. Given that Olympic Champion Kristian Blummenfelt was a little busy at the weekend smashing through Sub7, not even he would attempt to double up in Leeds just six days later. He's earned a pass on this one!
We still have a galaxy of stars involved:
Olympic silver and bronze medallists Alex Yee and Hayden Wilde
Undisputed middle-distance king Gustav Iden is on the start list.
Throw in Marten Van Riel (third last year), Kevin McDowell and Bence Bicsak (6th and 7th in Tokyo), Richard Murray and Jacob Birtwhistle (Leeds winners in 2018 and 2019, respectively) and you have close to a full-strength field.
Elite Women
Pretty much the same for the women in terms of depth – a stellar field lining up.
Almost all of the current top 16 ranked WTCS athletes start, including the Olympic gold (Flora Duffy) and silver (Georgia Taylor-Brown) medallists. Along with Laura Lindemann (GER) who also starts, they have taken the three 2022 WTCS Series wins to date.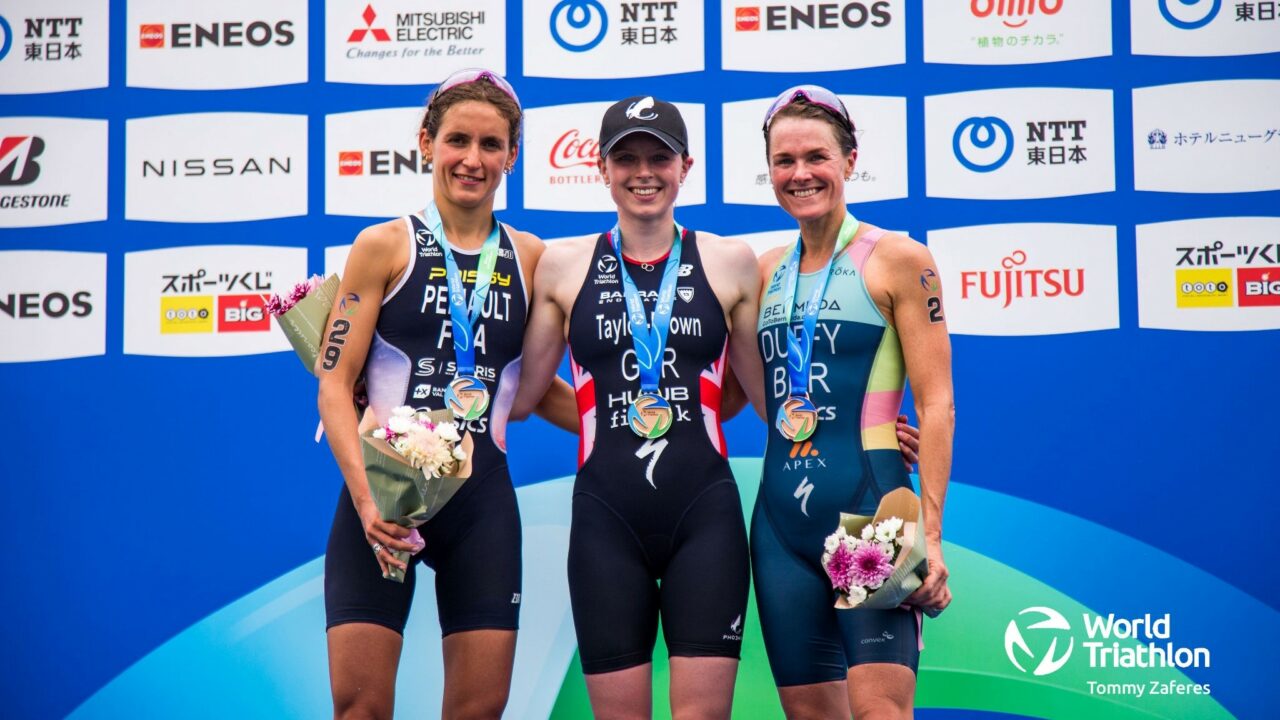 Two of the top three from 12 months ago, Maya Kingma and Sophie Coldwell (in her first triathlon of the season), will race too along with some of the fastest runners in the sport – Beth Potter and the French duo of Cassandre Beaugrand and Leonie Periault.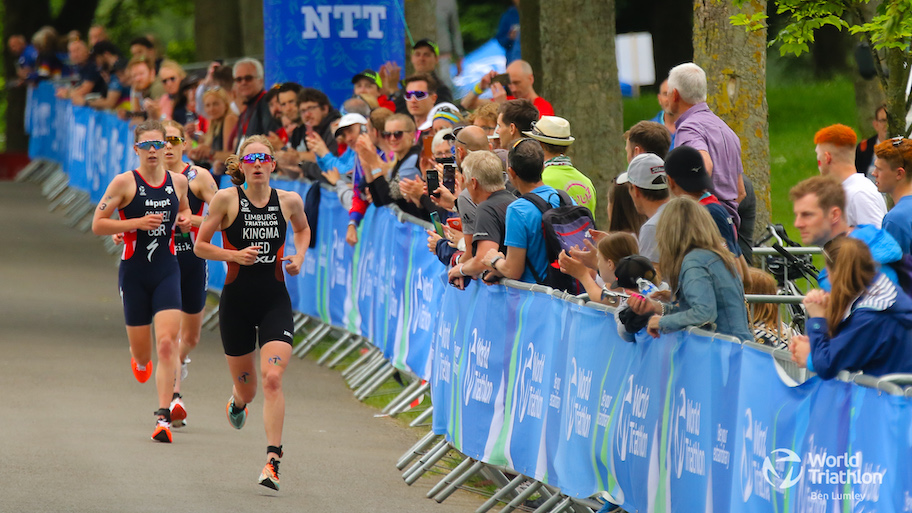 The USA's Taylor Knibb is no longer on the start list, but Taylor Spivey has never finished lower than seventh is her four starts in Leeds.
Those NOT racing however include home favourite and second place last year Jess Learmonth. Having been forced out of the Arena Games Triathlon Finals in Singapore mid race with an injury, that's a concern and must surely put a huge question around potential selection for the Commonwealth Games in Birmingham.
Team England already had Taylor-Brown and Coldwell selected, which would suggest that Sian Rainsley – who races in Leeds – could potentially put in a strong claim for selection with a good result here.
There is no Non Stanford either, who with Commonwealth Games (for Team Wales) being the primary goal for 2022, misses this race having picked up a niggle ahead of WTCS Yokohama.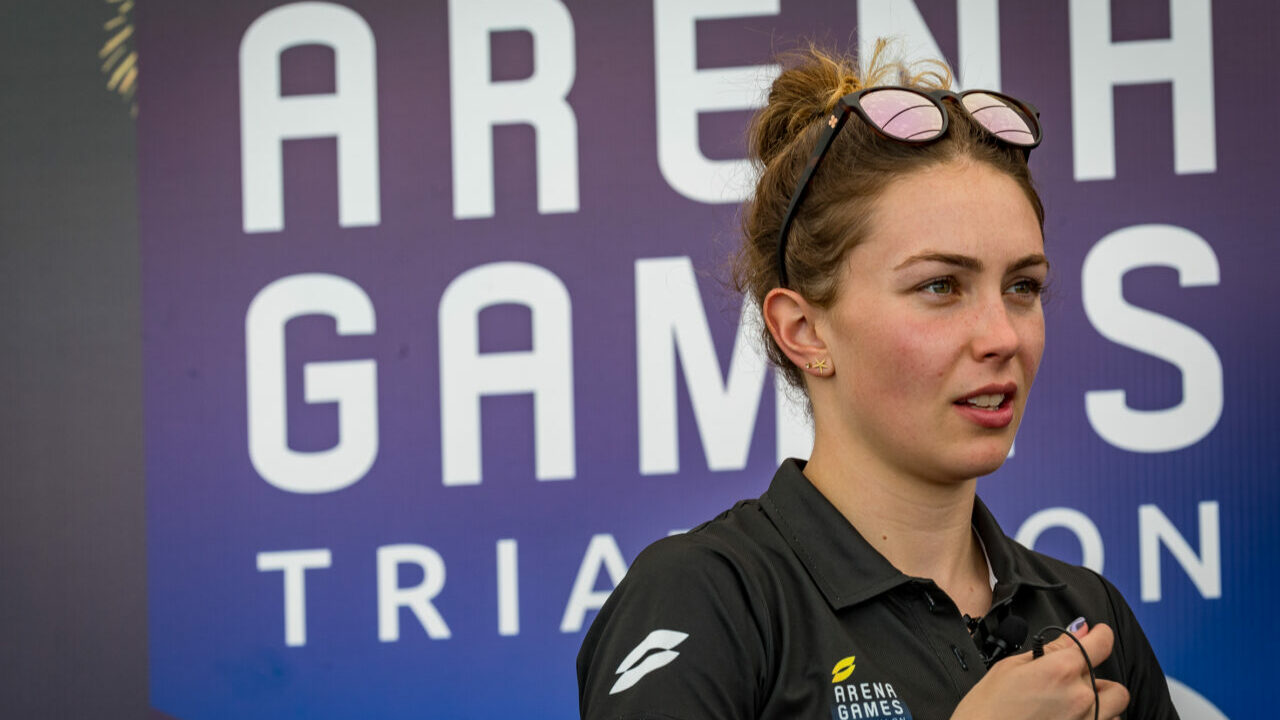 Mixed Relay
Teams for Sunday's Mixed Relay will only be confirmed shortly before start time, but with Learmonth not in Leeds, that means we won't get a reunion for that Tokyo 2020 golden squad.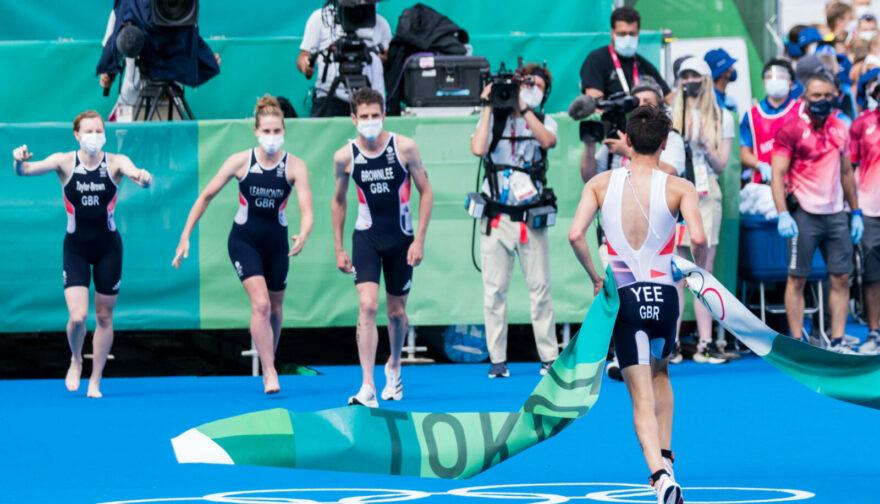 Coldwell stepping in could provide an insight into a potential Team England Commonwealth Games selection, or will Potter – who will lead Scotland in Birmingham – get the pick? How they race (and recover) from Saturday's individual races will be key.
One thing which will be different is the format, with the racing now in male-female-male-female order. How will that change the racing dynamics?
The French potentially have their bronze medal-winning squad of Periault, Coninx, Beagrand and Luis all available. You can be sure that the multiple World Champions would love to take down the Olympic champions on their home soil.
Maurice Lacroix World Triathlon Championship Rankings
The WTCS Rankings – which will determine the 2022 World Triathlon Champions – work in broad terms on a 'best four scoring results plus the Championship Finals' basis.
While Leeds is the second WTCS event of the 2022 calendar year, it will represent the fourth race in the '2022 Series', with the events last year in Hamburg and Abu Dhabi joining the race last month in Yokohama as points scoring events. The top positions after those three events are as follows:
Elite Women
1. Georgia Taylor-Brown (GBR) – 1925 (2)
2. Flora Duffy (BER) – 1856 (2)
3. Taylor Knibb (USA) – 1409 (2)
4. Sian Rainsley (GBR) – 1209 (3)
5. Erika Ackerlund (USA) – 1168 (3)
Elite Men
1. Leo Bergere (FRA) – 2075 (3)
2. Antonio Serrat Seoane (ESP) – 1923 (3)
3. Pierre Le Corre (FRA) – 1523 (2)
4. Hayden Wilde (NZL) – 1504 (2)
5. Tim Hellwig (GER) – 1484 (3)
NOTE – Number of scoring races to date shown above in brackets for each athlete.
Previous Leeds Winners (all Standard Distance)
2016: Alistair Brownlee and Gwen Jorgensen
2017: Alistair Brownlee and Flora Duffy
2018: Richard Murray and Vicky Holland
2019: Jacob Birtwhistle and Georgia Taylor-Brown
2021: Alex Yee and Maya Kingma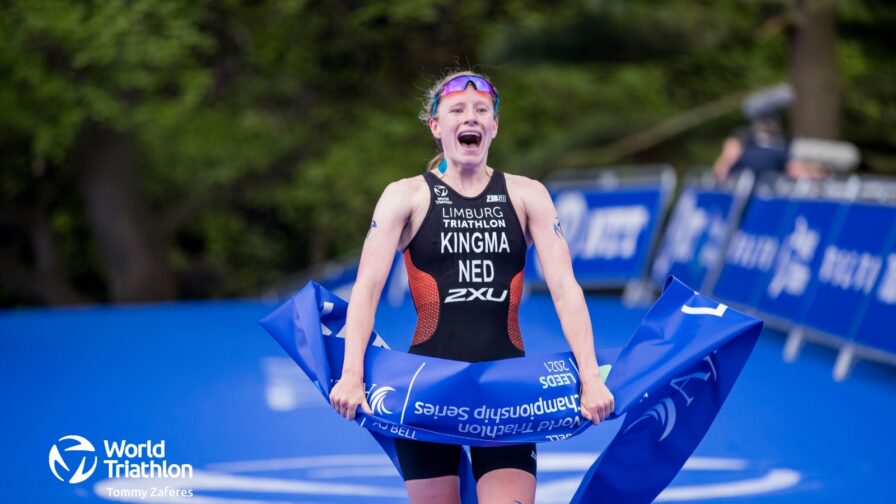 Prize Money: What's on the line?
As with each round of the World Triathlon Championship Series (Championship Finals aside), there is a prize purse of $150,000 to be raced for on the day in Roundhay Park in the individual event. This is paid 20-deep, with the winners collecting $18,000.
1. $18,000
2. $12,000
3. $8,000
4. $6,000
5. $4,900
6. $4,100
7. $3,400
8. $2,800
9. $2,300
10. $1,900
11. $1,600
12. $1,400
13. $1,300
14. $1,200
15. $1,100
16 to 20. $1,000 each
The Mixed Team Relay on Sunday in Leeds will also provide a further prize pot as part of the Mixed Relay Series, with $50,000 being allocated to the top 10 teams as follows:
1. $12,500
2. $10,000
3. $7,500
4. $5,000
5. $4,000
6. $3,500
7. $3,000
8. $2,000
9. $1,500
10. $1,000