Justin Metzler has started 2022 as he means to go on, looking to hit the ground running when the races get under way.
In a video he posted on his YouTube channel this week, it's clear the 28-year-old American isn't resting on his laurels from last season, of which one of the highlights was his second place behind Sam Long at IRONMAN Coeur d'Alene.
Echoing fellow youngster Long's "cancelling Christmas" message, 'Big Metz' wants to get the hard yards in as soon as possible.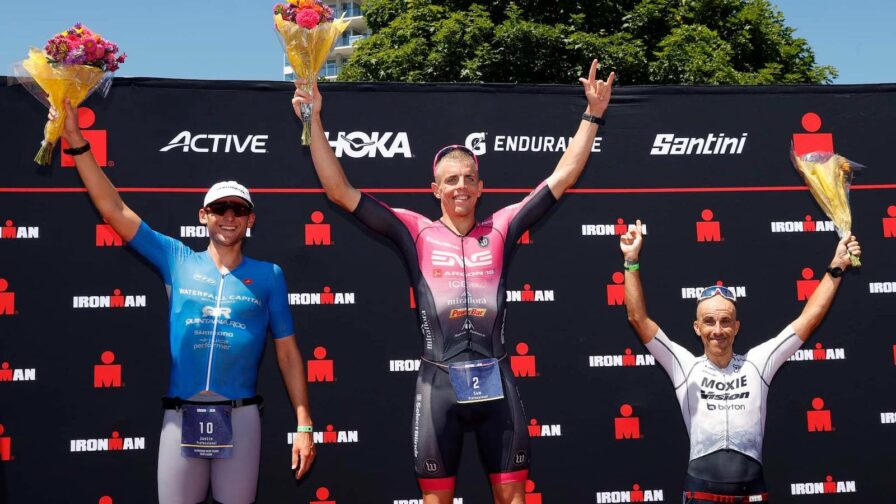 'Big Metz' has big goals
Ahead of a tough bike session on Zwift, he said: "It's felt like the New Year for me for about five weeks.
"I'm really pumped for the New Year. I guess I've got big goals. Last year was a landmark year for me, but it's not where the final destination goes.
"I am obsessed with training right now. Everyone seeing all these people out there taking it easy, taking it slow, like a normal year. This is not a normal year. And I've got a World Championship May 7," he added, referencing the unique situation of the delayed – and moved – IM WC in St George so early in the campaign.
"I'm here training the house down. I'm approaching mid-summer fitness early January… some might say it's a ticking time bomb, some might say that's what you need to do nowadays."
Taking no prisoners
But with the Ironman bar seemingly raised by the likes of Kristian Blummenfelt and Gustav Iden, Metzler promised: "We're seeing what everyone else is doing, and all the young guys are fired up… we're here to take no prisoners in 2022.
"So my goal is to absolutely murder myself in training from now until the races and get in the absolute best shape possible."
He goes on to set out the road map, the potential gains – especially for him on the bike – as well as taking positives out of testing moments during 2021 – it's all in the video and adds an intriguing further element to an unprecedented long-distance season ahead.