Great Britain's Kat Matthews has set her sights on emulating the 'queen for the women's field' in Daniela Ryf by lifting the 2021 IRONMAN World Championship in St George this weekend.
The 31-year-old British Army physiotherapist has competed in just four full-distance races in her career, but is yet to finish outside the top four.
After a fourth place on debut at IRONMAN Western Australia in 2019, Matthews earned her first victory at IRONMAN Florida in 2020.
Kat added a second place behind Ryf at IRONMAN Tulsa in 2021 before taking victory at IRONMAN UK later in the year.
She then cemented her position as one of the favourites for Saturday's showdown by blitzing a quality field at IRONMAN 70.3 Lanzarote in March 2022.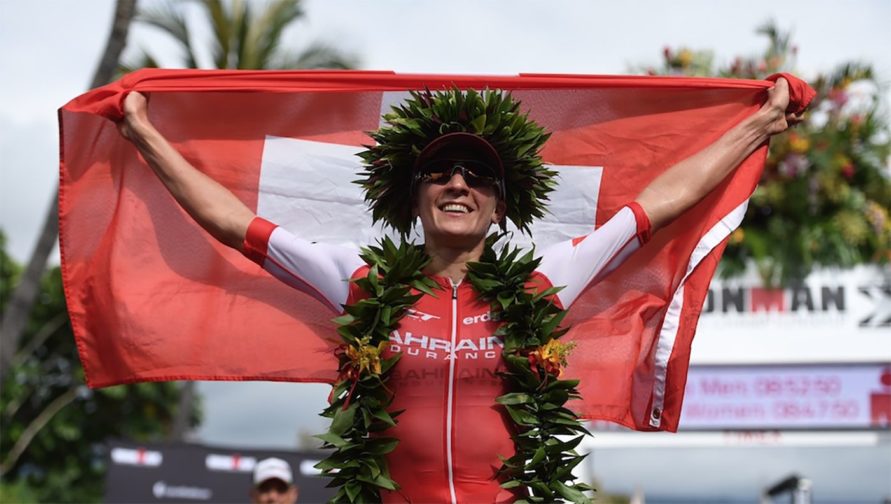 Idolising Ryf
Now Kat is looking forward to the day of reckoning in Utah, and the chance to take on women she has idolised up to now.
"I came in when Daniela Ryf was, well still is, the queen of the women's field – she's always been the idol for me," Matthews said during an interview on Lionel Sanders' YouTube channel.
"But what I love about the women's field is that there is so many women who are so passionate and honest about how hard the job is, and they are just inspirational.
"I draw a lot of strength from the friendship I make, and I sort of idolise everyone of them who is honest about the journey, and how hard they have to work to perform at this level."
Saturday's race of course sees the IRONMAN World Championship move away from the 'Big Island' of Hawaii for a short time, so does that mean it has any less significance or buzz?
"I don't think that is the general consensus," said Matthews.
"Everybody is seeing this as the World Championship – as they should.
"I was thinking about this the other day and I guess it's a little bit like saying is Tokyo 2021 not a true Olympic Games because it wasn't held in 2020? Or is it not a true Olympics because it is not in Athens?
"I know it's slightly different because Kona has been a legacy, but I think part of our sport, and winning this race is about being fit enough to be on the start line – wherever that may be."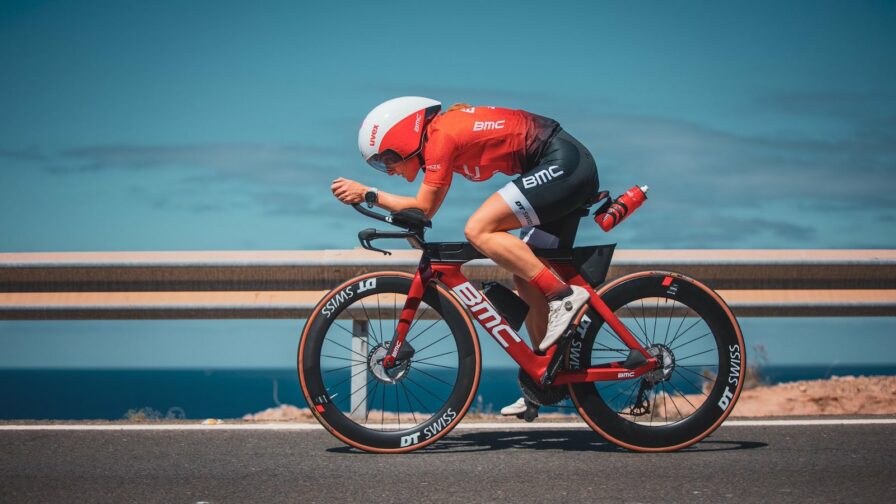 The Gameplan
Matthews has been a hot name on the lips of many athletes and pundits discussing potential winners of the race, but the PTO World #6 was quick to temper her own expectations
"I think as it is my first World Championship, I have to be pretty realistic – I'm not putting any excuse into that – I am aiming for the win but it is a great platform to build on.
"I just turned professional in 2019, but I have experienced Kona first hand as a spectator – while I was there I was training for my first IRONMAN – I hadn't even done an IRONMAN race when the last World Championships was on."
The serving British Army physiotherapist also mapped out her route to success in Utah.
"I'm not a front pack swimmer. I have been working on my swim – I'm hoping I will be in a good position to what I have been in the past.
"I'm hoping to be at the back of the front pack I guess, knowing there will be a couple of people up the road – Fenella Langridge and Lisa Norden – but honestly I am hoping to make the most impact on the bike.
"My biking is progressing steadily – every three months it's getting better and better, and every week I am setting myself new goals.
"I'm hoping to come straight through on the bike, honestly and I hope to be in the lead with a healthy chunk of race to go and get on the run with the capacity to run for the win. Hopefully in a fun way, not a super-stressful way.
"I'm looking forward to the run, nothing can go wrong then, it's just you and your effort and going fast.
"I just wanted to qualify for Kona, not did I think in my wildest dreams would I genuinely be starting a World Champs thinking I am going to try and win this race."