It's (big) race week, and Great Britain's Kat Matthews is part of a very strong contingent of British women who will have high hopes of producing great results at the IRONMAN 70.3 World Championship in St. George, Utah. She is one of four British athletes currently ranked inside the PTO's top 10.
We recently spoke to Kat, and reflected that since her name first appeared on our radar (as Kat Rye at the time, racing at Challenge Gran Canaria 2019 as an age-group athlete), her performances have been characterised by incredible consistency.
It's all about attitude
"I think a lot of it is the attitude going into a race," she explained.
"The only time I haven't been consistent was Daytona, and I was not in the right mental health state to be on that start line, let alone race it.
"But every race I've done since, and before, I've been ready to work my hardest and I think for me that's the most important [thing]. And then it's just about carrying out a plan, and I guess my training in the army does give me that experience.
"Long-course racing is partly about performance, but ultimately it's the planning, it's the logistics, it's executing that plan. I think that part of it has always come easier to me than perhaps others, and so the consistency element is easier."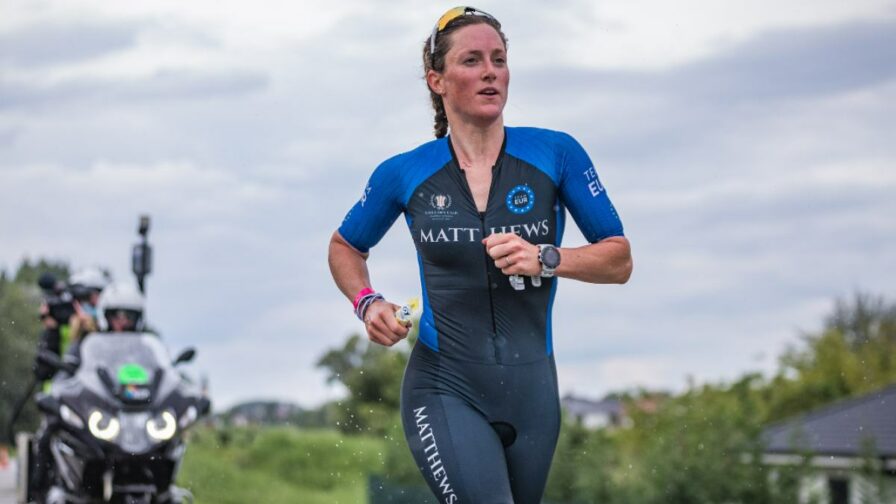 Low volume? Probably not…
With consistency comes confidence in your approach – if it's not broke, don't fix it, right?
We had seen reference to Kat's training, especially in regards to running, that her training volume might be significantly lower than some may think, especially for an athlete that ran sub 2:50 for the marathon in her last IRONMAN.
"I think actually the low volume element of my [training], you could say is one of unique selling points as such. It's just an honest description of how much training I do. The more time I spend in professional sport, the more I realise I am very normal.
"People choose not to show their lowest weeks, they'll choose their biggest weeks, and I choose to show my average week. So I don't think, actually, it's anything different. Yes, there is confidence because it comes from race consistency, but also I think it's more about accumulation of load and longevity in the sport.
"I've only [just] come into the sport so obviously I'd be at a lower training life, whereas some people, in five years time, I will be training at the same level as they will be and hopefully performing even better than I am now."
A daily case study
An Army Physiotherapist Officer (combining clinical practice with team/soldier management), Matthews applies that background to her sporting success on a daily basis.
"Having done a physio degree and practised as a physio, and now being an athlete, I see myself as a daily case study. I'm constantly using those skills with regards to training load and recovery, and whether there's a niggle and how I manage that injury.
"I do a lot of that myself and I think that's got a massive impact on how I work with a coach and how I then can optimise my training, rather than just burn myself into the ground and get an injury.
"I think the physiotherapy element of that is actually really big and I think that's probably something that's helped me come straight into that top level of performance."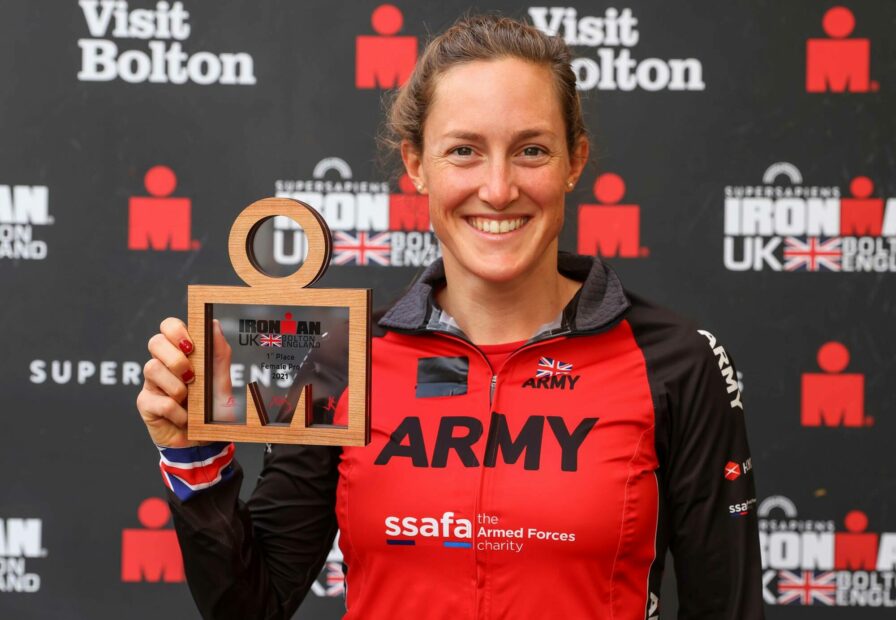 Making the best of a COVID world
Despite the global pandemic, Kat managed to pull together a 2020 season which included victories at IRONMAN 70.3 Tallinn, Outlaw X and IRONMAN Florida – as well as a National TT Championship. That military mindset she says, was absolutely central to making the best of a potential difficult year.
"I do put that (her 2020 season) down to the fact that I just, every day, came back to the idea that I was just doing my job. The British Army was supporting me and fully behind me to just continue to do the best I could do every day, and that was to optimise myself as an athlete.
"So I took that time as an opportunity and just committed to it, rather than going down any other dark holes, spirals, which I think some people naturally took because they hadn't got the same focus. And also being new to the sport as well, it was easy for me to throw myself into something I love."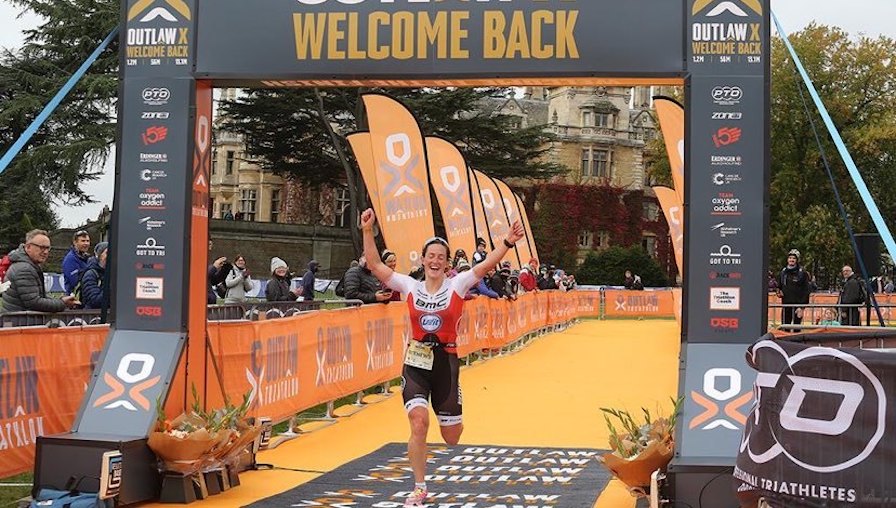 While Kat is likely to leave T1 on Saturday some way down the field after the swim, don't be surprised to see her name moving swiftly up the leaderboards once back on terra firma.
With a bike-run combination which is among the best in the sport, you know she will have every boxed ticked in terms of preparation and we would not be surprised if she is challenging for a top-five finish by the late stages of the run.