Kate Waugh showed she could be another strong option for Team GB with a seventh-place finish at the Paris Test Event as the selection battle for next year's Olympics stepped up a gear.
It's likely to be a fiercely-competitive race, with Thursday's winner Beth Potter and Tokyo silver medallist Georgia Taylor-Brown in pole position despite the latter's current injury.
But there should also be a third spot and while Sophie Coldwell could be seen as the favourite for that after her WTCS Yokohama win earlier this season, the likes of Waugh and Sian Rainsley could push her all the way.
And Jess Learmonth, part of the Mixed Relay team which won gold in Tokyo and due to give birth to her first child soon, is also hoping return and get back in the mix.
Hard work paying off
But this result continued a strong season for Waugh off the back of her World U23 title in Abu Dhabi last November, moving her up seven places to #14 in the overall standings.
And speaking to TRI247 afterwards, she said: "I'm really happy with the end result.
"It wasn't the way I thought the race would pan out so I'm happy that I could still fight in the run.
"I've struggled with my run the last couple of years so it's nice to know that it's coming back.
"And I've been working with a new coach this year and I guess that is starting to pay off too.
This was one of my big goals and I'm happy with the race I put out and I hope I can only get better from here onwards.
Memorable day
The Paris course looked spectacular, with well-known landmarks showcased by blue skies and sunshine and Waugh added: "It was just amazing.
"It gave me goosebumps going up the Champs-Élysées given all the cycling greats who have ridden up there, it was such a good feeling and super cool.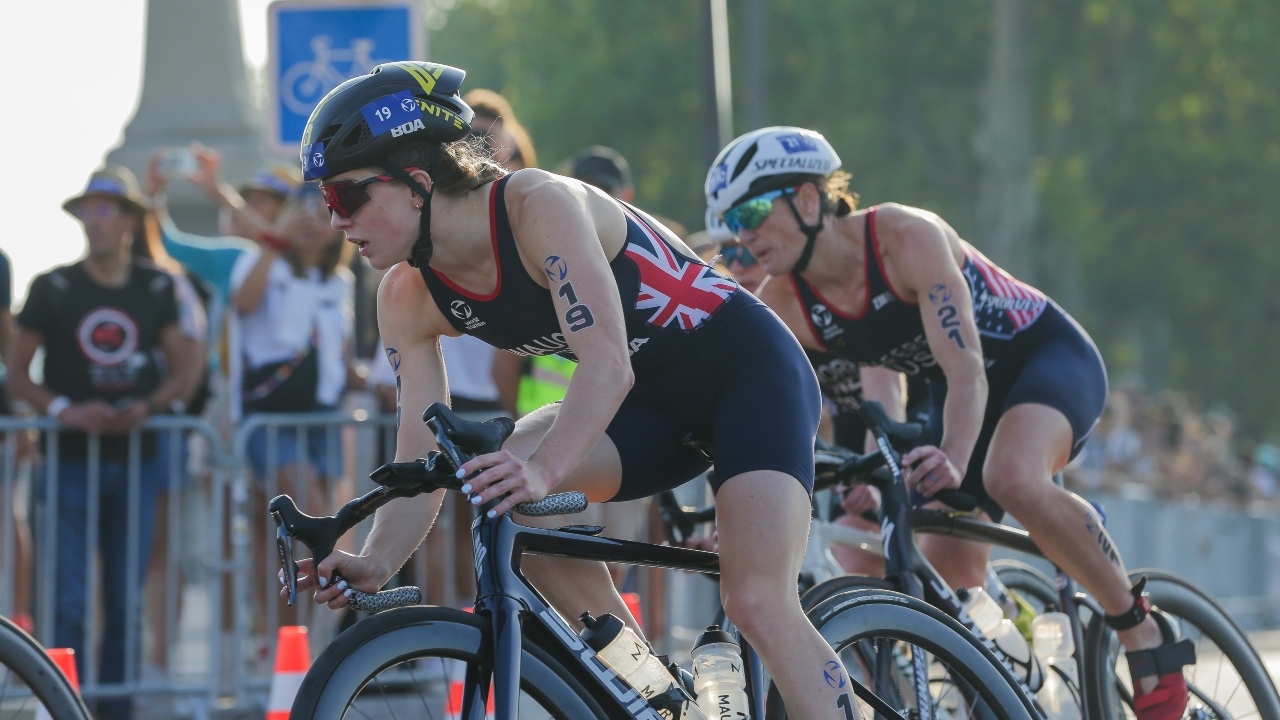 "The support was great all the way round – there were lots of British flags around and I had my parents out there too so it was a very memorable day.
"And I know that even if I don't get to race at the Olympics next year, at least I got to experience the course."