With two spots up for grabs for the women hoping to represent Team GB in triathlon at the Paris Olympics, former World U23 Champion Kate Waugh is ready to fight tooth and nail for a spot on the plane.
Whilst Beth Potter, who won the Paris Olympic Test Event and WTCS Grand Final, already qualified, two discretionary slots remain and look set to be decided at an Olympic distance WTCS event next season.
With rivals for selection Sophie Coldwell and Georgia Taylor-Brown picking up Olympic distance WTCS wins this season, Waugh faces a tough task to make the team. However, after finishing second behind Potter at the WTCS Grand Final, the 24 year old is confident she can show her ability when it matters.
"I am going to have to be competitive in May"
Explaining the selection process in an interview on the Talking Triathlon podcast, Waugh revealed that the two remaining places would be decided before the end of the Olympic cycle, with a selection race likely to be scheduled for May.
"I didn't hit the automatic criteria that British Triathlon had set out, so at the moment there are a few of us gunning for the last two places, with Beth Potter having obviously secured her slot on the team.
"It's just up to discretionary selection and I think they won't choose their final athletes until the end of the Olympic selection window, which is at the end of May.
"I am going to have to be competitive in May, as obviously I'll be up against some of the best girls in the world amongst Team GB for these two spots and it is a bit of a frustrating position to be in.
"I have always seen myself as a Championship racer and being able to peak for the right races, but this just means there will have to be a double peak this summer I guess, but at the end of the day I didn't hit the automatic criteria so this is the position we are all in."
"There will definitely be some heartbreak"
Predicting that someone will undoubtedly be left disappointed by their omission next year, Waugh is doing all that she can to get ready for the final leg of the qualifying campaign, but acknowledges the talents of the athletes she will be up against.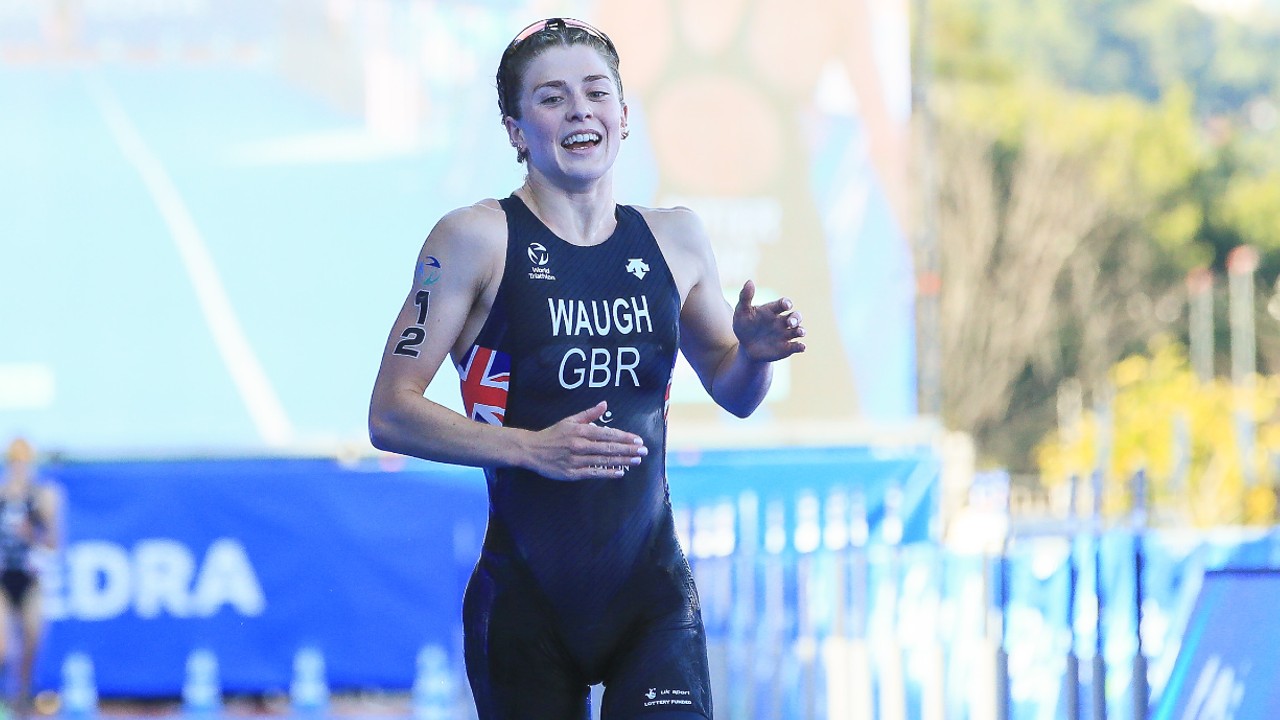 "British Triathlon specifically look at your Olympic distance races, so I am in a difficult position as Sophie Coldwell won WTCS Yokohama and Georgia Taylor-Brown won WTCS Cagliari and is a reigning Olympic medalist.
"I obviously finished second at the WTCS Grand Final, but the competition is fierce and it's going to be hard because on the women's side, there will definitely be some heartbreak.
"I just have to do everything I can to be competitive in May to put my name in the hat during the last discretionary selections and cross my fingers."