Bib #1 in the women's race at the U23 World Championships in Abu Dhabi on Friday will be worn by Great Britain's Kate Waugh.
She heads into the event on the back of a successful 2022 season, with highlights including an individual podium place at the World Triathlon Cup in Bergen, a gold medal after anchoring a young Team GB to victory in the Mixed Relay at WTCS Hamburg and a full campaign in Super League Triathlon's Championship Series.
Every second counts
And when we caught up with Waugh it was clear that those short, sharp Super League races have been a key part of her development this year.
She told us: "It's been the best year I've had so far. It's been really cool to be part of the Super League circuit and be involved with the top guys.
"You're literally racing with the best in the world so you can learn so much.
"You're forced to learn quickly in Super League, you don't have as much time, whether it's a technical bike course or thinking on your feet, so it's been great to gain that experience.
"And the back-to-back nature of it means that you can quickly try and put things into practice in the next race.
"I feel that while I may not have been always getting the best results on paper each week in Super League, in terms of using skills in racing I've definitely improved.
Final flourish
"And to back it up with a World Cup podium and good results at WTCS, it's been a really special year for me and I hope I can just continue that to the end of the season now," she said in reference to Friday's Abu Dhabi contest.
Looking back to that gold medal in Hamburg, Waugh added: "I don't think any of us expected to win the race.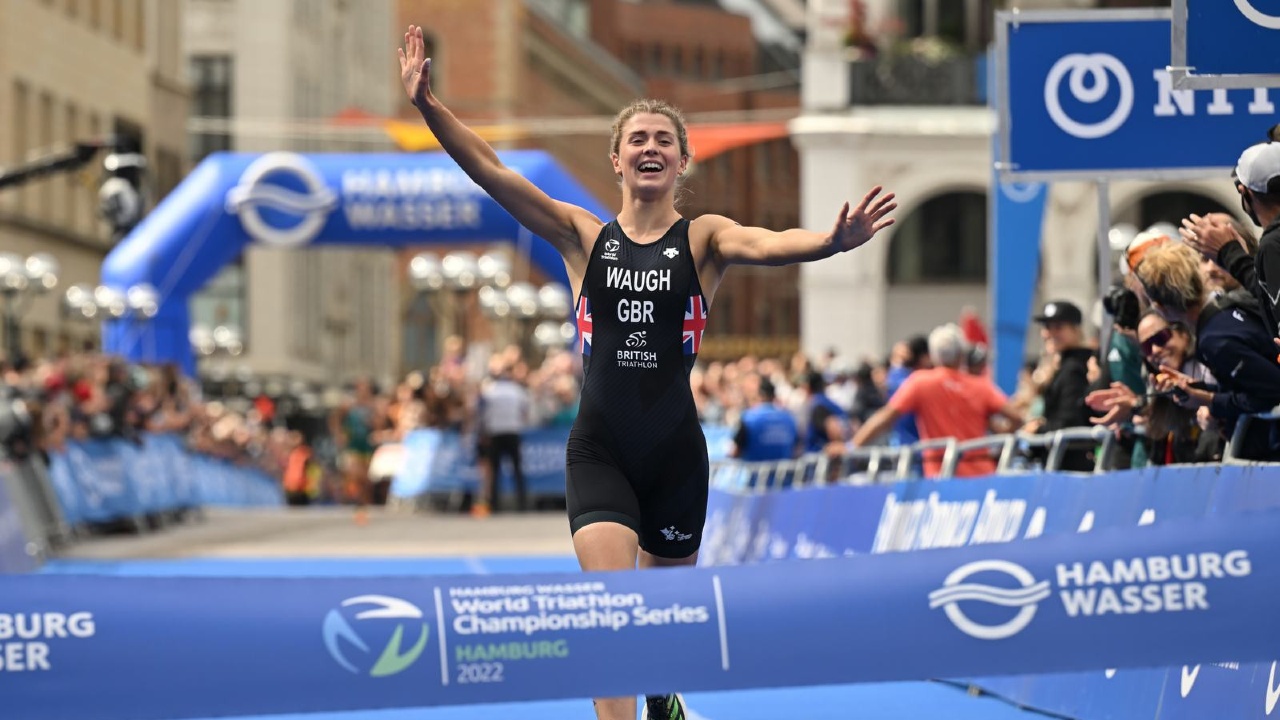 "We thought we had a good chance of a podium so it was really cool to be in the running, all the more so for me on the final leg. We were such a young team and the fact we all just had really good legs in that race made it even more special. It was so nice to share the podium with all the guys I've grown up with."
Looking ahead to the off season, Waugh will be kept busy focussing on the third discipline of the sport, explaining: "I've had to deal with some injury issues this season so have missed some running.
"That's been really challenging so I'm looking forward to getting in a good, consistent winter of running training. I've also deferred Uni for a year just so I can crack on with no distractions."