This is a preview of the World U23 Championships, where Connor Bentley and Kate Waugh of Great Britain took the titles in emphatic fashion.
We've already previewed the World Paratriathlon Championship events that will take place on Thursday at the World Triathlon Championship Finals Abu Dhabi 2022. We now turn our attentions to the Friday (25 November), which will start with the U23 World Championships.
As a reminder, there will be no Junior World Championship event in Abu Dhabi, as that was held earlier this year in Montreal, where Tilda Månsson and Thomas Hansmaennel took the gold medal honours.
U23 Start times and how to watch it live
The U23 events take place on day two of competition at the World Triathlon Championship Finals Abu Dhabi, Friday 25 November.
The races are over the Standard / Olympic distance, starting with a two-lap, 1.5km swim in Yas Marina. The 40km bike leg comprises of five 8km circuits, before four laps of 2.5km complete the 10km run.
The timings are as follows:
U23 Elite Women: 0730 start time (local), which corresponds to 0330 in the UK, 0430 CET, 2230 Eastern (Wednesday), 1930 Pacific (Wednesday)).
U23 Elite Men: 1015 start time (local), which corresponds to 0615 in the UK, 0715 CET, 0115 Eastern, 2215 Pacific (Wednesday)).
The event will be broadcast live via World Triathlon's TriathlonLive.tv streaming service.
Elite U23 Women
A quick look at the previous winners of this title over recent years (check out the listing below) gives you a pretty clear picture – class athletes typically find their way to the top of the podium at this championship.
Taking last year as an example, winner Emma Lombardi has since finished fourth (Yokohama) and second (Cagliari) in her first year of WTCS racing, was part of the Team France squad that won the Mixed Team Relay World Championship, and third in a very competitive European Championship in Munich, adding the European Mixed Relay gold as well.
No Lombardi this time (she'll be in the Elite race, but bronze medallist Annika Koch (GER), a World Triathlon Cup winner this year herself, does return.
Bib #1 will be worn by Great Britain's Kate Waugh, who was fourth in this championship back in 2019. Waugh has been racing extensively in the Super League Championship Series, and was also on the podium at the World Triathlon Cup in Bergen. 12th at WTCS events in both Cagliari and Hamburg, that's the sort of form that puts her in the podium mix.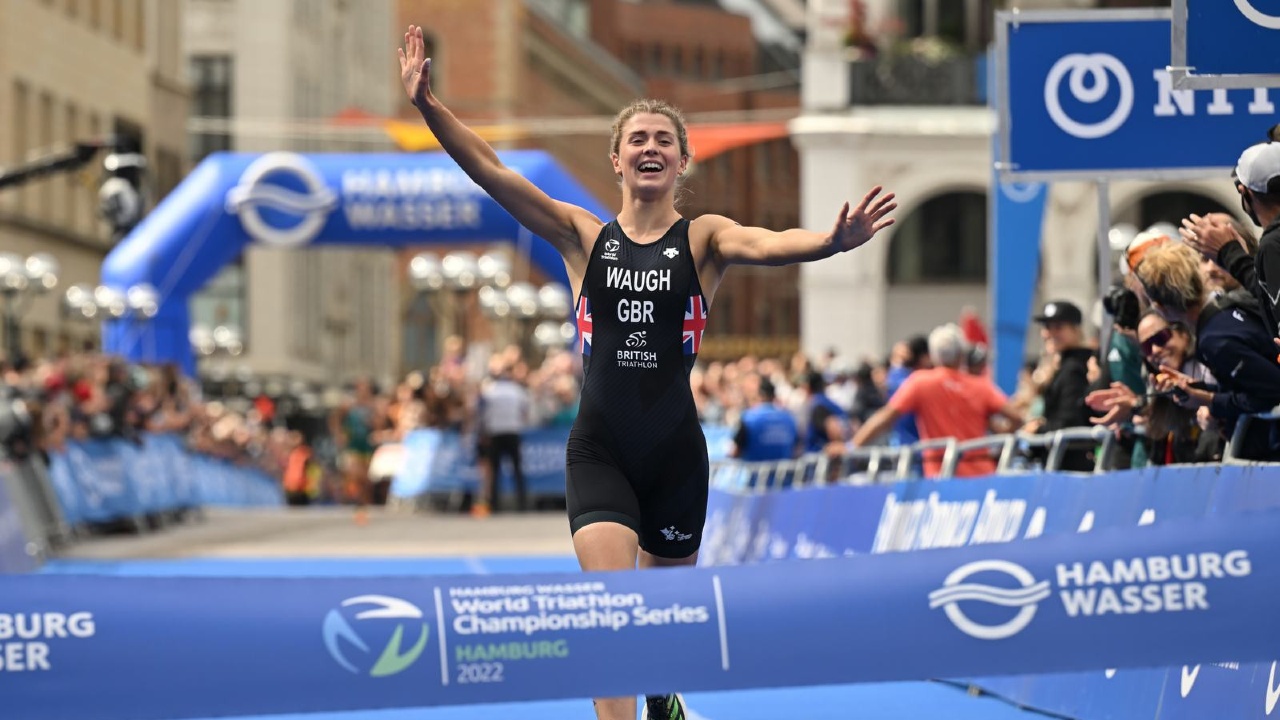 Italy's Bianca Seregni has consistently been one of the quickest swimmers in the sport, but several World Triathlon Cup podiums and 10th recently at WTCS Bermuda, shows she is an all-round athlete too. You can be sure she will be wanting to break up the field early.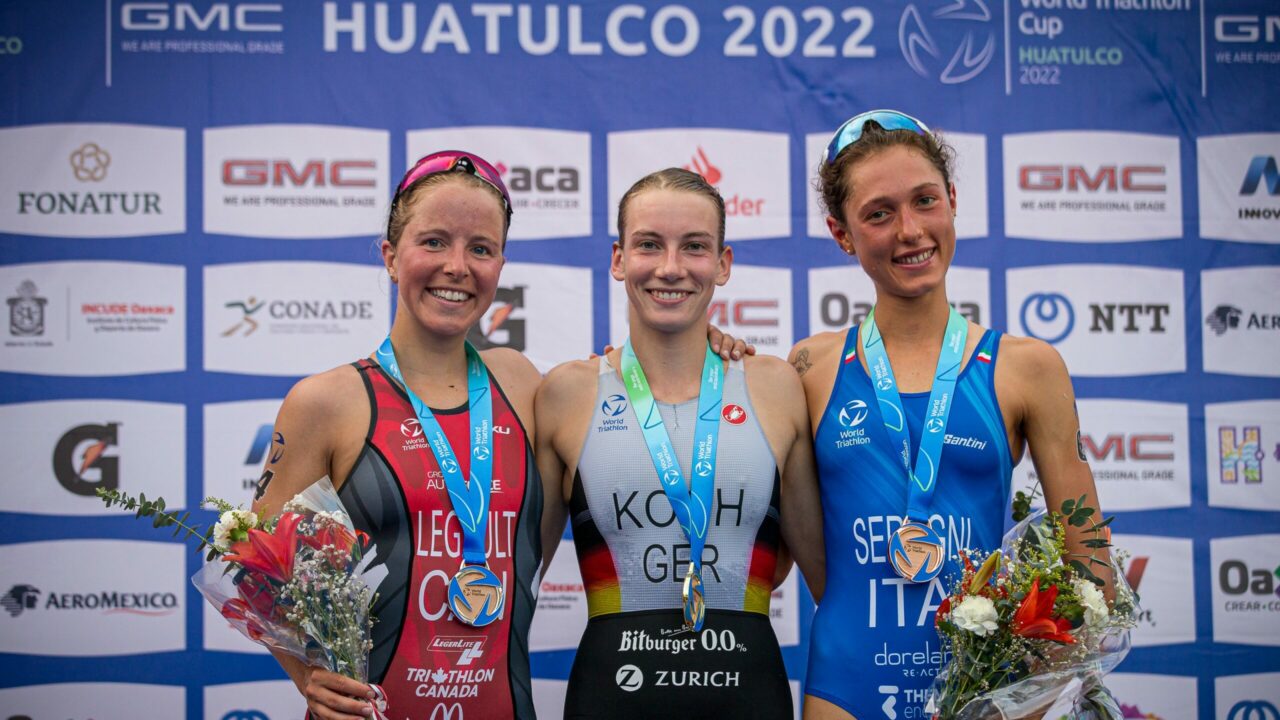 Someone who would like to be part of that – and certainly has the bike legs – is Jessica Fullagar. The gold medal winning Guide to Katie Crowhurst at the Commonwealth Games was also a clear winner at the British Elite Championships in Sunderland and winner of the British Triathlon Super Series event in Leeds, both set up on two wheels.
You can click here for the full start list.
Elite U23 Men
Ninth last year, Valentin Morlec (FRA) is the only athlete from the top-10 racing the U23 category in Abu Dhabi. He won't be the only French contender, given that team mate Paul Georgenthum already has a WTCS silver on his C.V.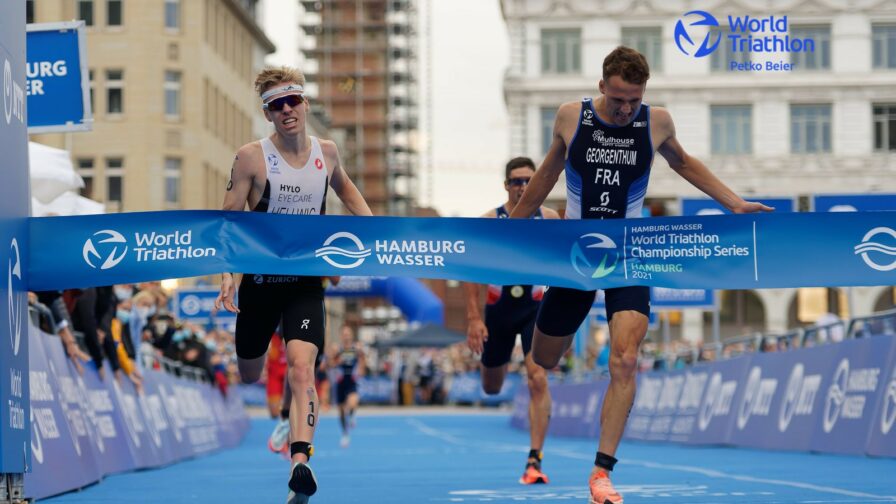 Wearing #1 and likely to be at the head of affairs in the water is Jamie Riddle. The South African has been refining his craft in Super League Triathlon this year, finishing 12th in the overall standings, with a top finish of fifth in Malibu.
Finishing one place ahead of him in California, but one behind overall, is Great Britain's up-and-coming Dan Dixon. It's been a breakthrough season for Dixon in many ways, including representing Team England at Birmingham 2022. Has he got one more big race left in him?
When you add in Radim Grebik (second in Tiszaujvaros), Brits Connor Bentley and Hamish Reilly, Commonwealth Games representative, Dylan McCullough and more, it looks to be a pretty open race from my perspective.
You can click here for the full start list.
Recent U23 World Champions
2021: Csongor Lehmann (HUN) / Emma Lombardi (FRA)
2019: Roberto Sanchez Mantecon (ESP) / Emilie Morier (FRA)
2018: Tayler Reid (NZL) / Taylor Knibb (USA)
2017: Raphael Montoya (FRA) / Tamara Gorman (USA)
2016: Jorik Van Egdom (NED) / Laura Lindemann (GER)
2015: Jacob Birtwhistle (AUS) / Audrey Merle (FRA)
2014: Dorian Coninx (FRA) / Sophia Saller (GER)