Having crossed the line first at the World Triathlon Cup in Vina del Mar yesterday, American Katie Zaferes thought she'd finished the season on a high note, with a second consecutive World Cup podium.
However, after protests from coaches and athletes, it was decided that Zaferes, along with three other athletes, was to be disqualified after accidentally going the wrong way on the run.
In her place, 2016 Olympic champion Gwen Jorgensen was upgraded from third to the win, with teammate Gina Sereno and Britain's Vicky Holland also promoted to the podium. Reflecting on the end result, Zaferes said whilst the day was a rollercoaster of emotions, not all was lost.
"From pride and happiness to sadness and frustration"
Having broken clear of Tereza Zimovjanova, Anna Godoy and Mathilde Gautier, who were all also disqualified, Zaferes and Zimovjanova had seemingly held off a fast finishing Jorgensen to take the two top steps on the podium.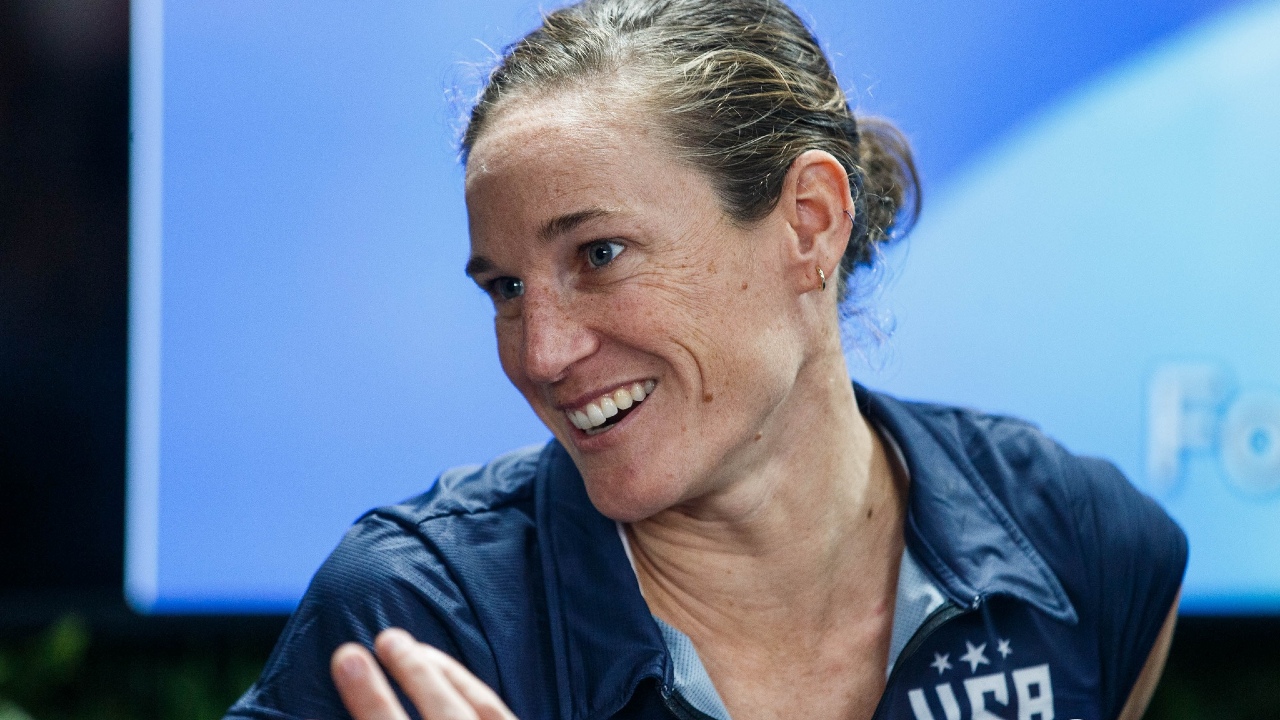 However, having initially thought her worst mistake of the day was fumbling with her running shoes in T2, Zaferes found out she had been disqualified after going straight on to the blue carpet and the finish line rather than following the lead motorbike and jinking left to the road that ran parallel to it on the first lap of the run.
Taking to her Instagram page after the race, Zaferes shared an excerpt from her journal, after listing everything she was grateful for on race day. Despite the disappointment of disqualification, the Olympic medallist revealed that she had found some silver linings.
"Yesterday I thought my biggest mistake was in T2, only to find out after the finish I had made a much bigger mistake and went the wrong way on the course to get disqualified. Going from pride and happiness to sadness and frustration happened so quickly.
"It took a bit of time and a whole lot of support and love to realise not all was lost yesterday. Yesterday was the worst day I've had in a while and then I wrote out my gratitude list and realised that's a pretty good worst day."
As a result of the final standings in Chile, Jorgensen overtook Zaferes in the Individual Olympic Rankings to move into #40, with Zaferes dropping to #44.
In the separate World Rankings, both Jorgensen and second-placed Sereno leapfrogged Zaferes, as the trio finish the year in #30, #33 and #34 respectively.
Heading into the final qualification period for the Paris Olympic Games next year, could this result be crucial in determining the USA women's team?