IRONMAN World Championship and 100-mile record a 2018 target for Kimberley Morrison
Another triathlete to join the cycle-specialist Drag2Zero team
2017 was a great season for Kimberley Morrison (www.kimberleymorrison.co.uk). Alongside IRONMAN 70.3 victory in Texas and a close second in Buenos Aires, Morrison broke plenty of bike course records in the process and gained plenty of profile, leading major races off of the bike at IRONMAN 70.3 Dubai and The Championship to name just two.
She ended her 2017 season by racing to fifth place at IRONMAN Barcelona, her first attempt at the distance – in a time which put her into the all-time, British female 'fastest iron-distance' rankings.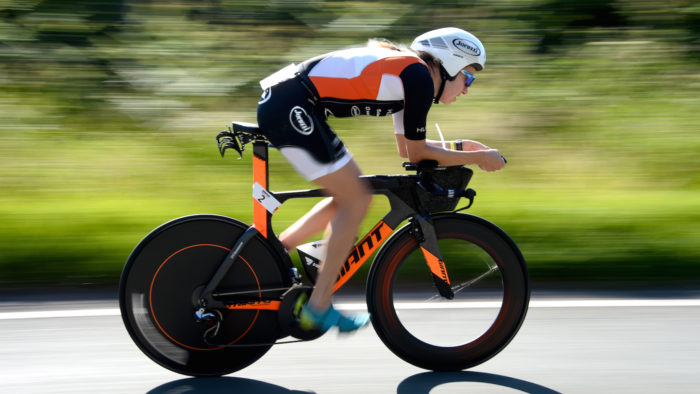 In 2018, Kimberley will be following a path of several triathletes before her, racing under the colours of Drag2Zero (www.drag2zero.co.uk). Headed by Simon Smart, Drag2Zero are one of the leading specialists in aerodynamics, wind tunnel testing and consultants to brands including ENVE, Endura, Giant and Scott among others. Simon previously worked in the Formula 1™ world with Red Bull Racing.
For 2018, her aims are to qualify for the IRONMAN World Championships in Kona and, 'take a pop at the 100 mile British TT record."
The current 100-mile British TT record is 3:42:37 set in 2017 by Alice Lethbridge, the current National Champion. Lucy Gossage is still ranked fourth in that list, with her time of 3:48:48 set in 2015 at the BDCA 100-mile TT, while another Drag2Zero rider (and ex-triathlete!), Kate Allan is number six, having finished just two minutes behind Alice in that 100-mile Championship earlier this season.