Having won almost everything there is to win in the sport, Norwegian triathlon legend Kristian Blummenfelt finally ticked off the race that had proved to be the most elusive over the past couple of seasons, with a win at the PTO Tour Asian Open.
Having finished on the podium on three separate occasions, including twice after cramping up whilst in pole position to take the lead, Blummenfelt remarkably secured his first win on the tour just days after finishing ninth at the Olympic Test Event in Paris.
Reacting to his achievement, the Olympic champion shared how happy he was to secure the win before turning his attention back to short course racing in the lead up to the Paris Olympic Games, with the IRONMAN 70.3 World Championship the last long distance race on his calendar until after next summer.
"It is very difficult to balance both distances"
Having flown overnight to Singapore on the Friday and taken just one day to rest between the Test Event and the PTO Tour Asian Open, Blummenfelt admitted that balancing both distances, let alone both races, posed a significant challenge.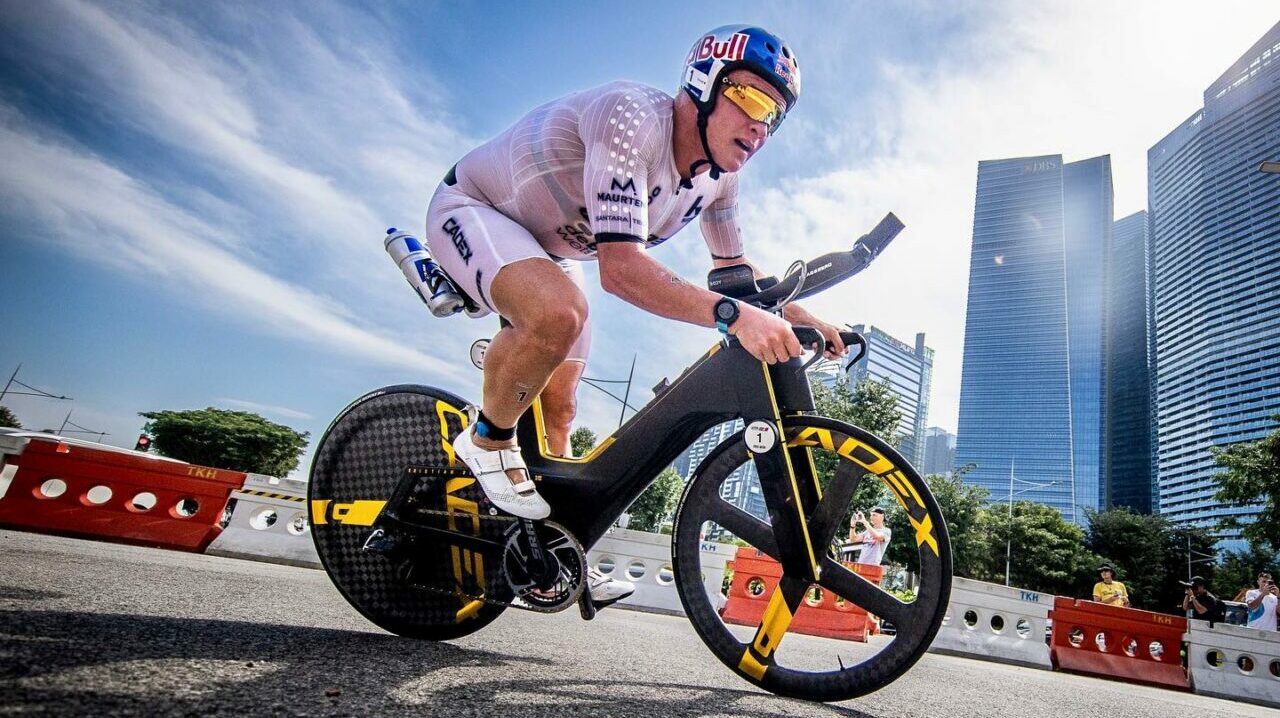 "I have learned that it is very difficult to balance both distances, as I was at the Test Event in Paris two days ago and I couldn't really choose one or the other as I didn't want to miss out on this race, so I'm very happy with how things have gone.
"It has been a race I have wanted to win since 2020 in Daytona and I've been chasing this one for a long time, especially after coming close in the two races I have already done this year in Ibiza and Milwaukee, so it's a massive relief.
"The atmosphere, with all the people on the course was amazing and it's a performance that I've been working for over the course of a long time."
Limited adjustment period between races
Revealing that he only managed to get in one session on the time trial bike, lasting less than an hour, between the PTO Tour US Open in Milwaukee and the race in PTO Tour Asian Open last weekend, Blu said that his bike leg was a little on the conservative side in Singapore.
"I should have done more TT bike work between those two races, but because the Test Event is so important only got to spend about 40 minutes in the time trial position between Milwaukee and Singapore.
"I was really aware of cramping on the bike today and tried to stretch out more in the saddle whilst also taking it a little easier in the second half of the bike. I also just believed in my run."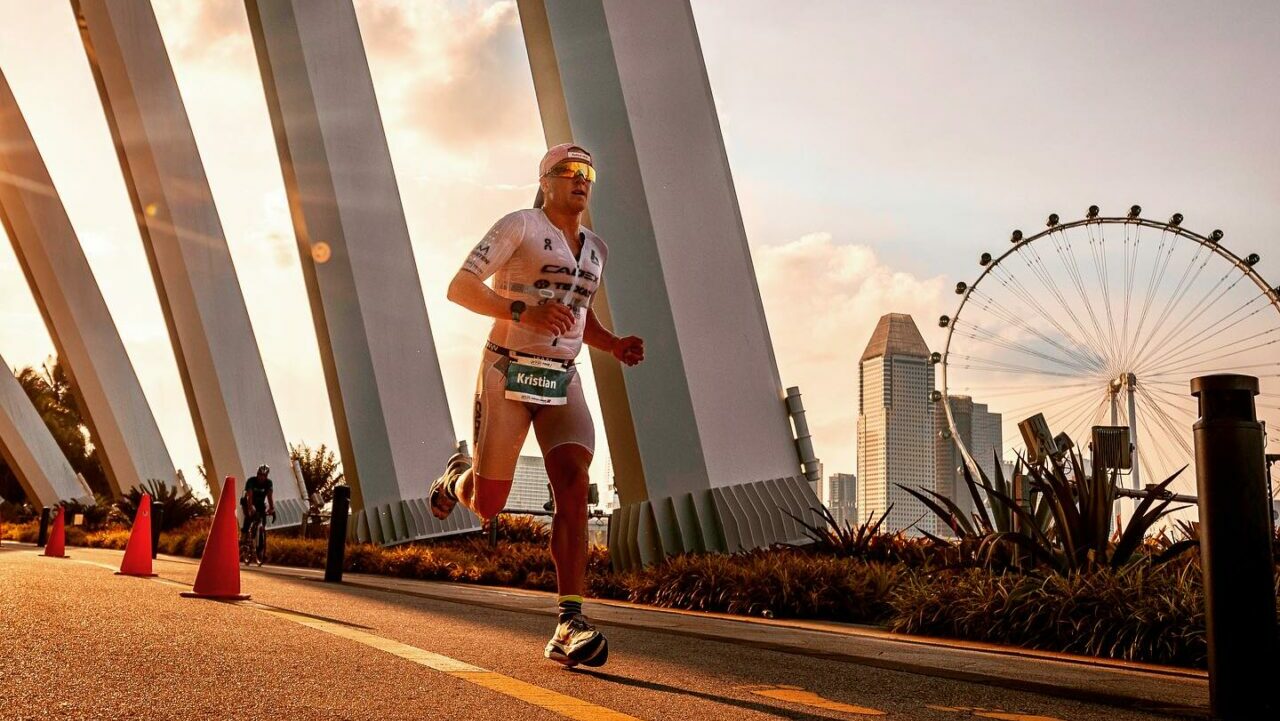 Set to defend his IRONMAN 70.3 World Championship title this weekend in Lahti, Blummenfelt will race his last long course event in Finland, before turning his attention to short course races and the Olympic dream.
"Next week is my last long distance race before Paris next year and so I was relieved to get this win and now to be able to go back and concentrate fully on the Olympic dream and getting that second gold."