Laura Philipp was in relaxed mood as she prepared for IRONMAN 70.3 Dubai this week, even finding time to talk about her secret weapon = cake.
The rising German star, who now sits at number 3 in the PTO World Rankings, sees Saturday's race as preparation for a much bigger goal – the delayed 2021 IRONMAN World Championship in St George.
The 34-year-old is expected to be a major threat to the big three of Lucy Charles-Barclay, Daniela Ryf and Anne Haug in Utah on May 7. And she will be supercharged by her favourite sweet treats.
Food for thought
Speaking at Thursday's press conference in the Middle East, she said: "Cake is an important part of my life – I believe that i can be faster with cake and actually just had a fantastic carrot cake down at Kite Beach, so hopefully it will work!"
Laura though does have one slight issue to contend with before go time on Saturday – the lack of a bike…
"Winter training was fun, it was hard, but I'm looking forward to being here and getting my body and mind to the first test. Only my bike is missing at the moment, so hopefully it will make it too so I can start on Saturday!"
While the winter may have been fun, Laura knows that the real work begins this weekend as she sets out on the road to the rugged terrain of St George in May.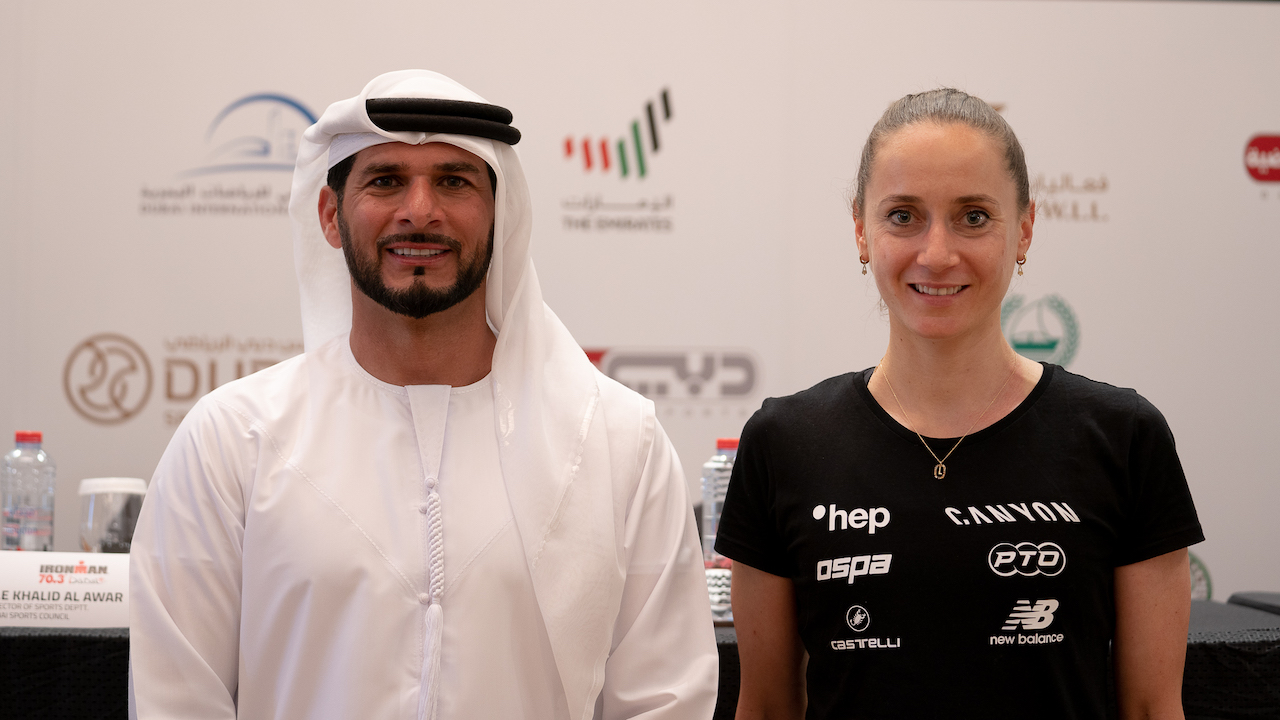 Putting it all together
"That's why I'm here – training is one thing and like most athletes, we love our training and it's easy to go hard in training – but to bring it all together on race day is something special and it's difficult.
"I want to test my body, my equipment and to get through the race day nerves and routines. I don't have big expectations that I have on my form, it's more of a test, an important step towards the IRONMAN World Championship in St George, but still every race is not training, it's race day and I take it very seriously. Hopefully I can bring everything together."