Current world number one and Dubai 70.3 winner Laura Philipp has taken her training up another notch ahead of the IRONMAN World Championships in St George, with an altitude block in St Moritz.
Speaking in an insightful YouTube video (embedded below) from her training camp in Switzerland, she admitted that her victory in Dubai, where she beat Swiss legend Daniela Ryf by almost four minutes to go top of the PTO standings, has given her added confidence.
The German star explained: "From Dubai we went home for a few days and then I had to pack my stuff again as we went to this training camp at St Moritz.
"As extra motivation and a little surprise I took along that in the PTO World Rankings with the win in Dubai I moved into number one.
"Let's see how long I can hold onto that but it's pretty cool to see my name at the very top!"
High standards
The focus now is very much locked on Utah: "We're up here to use the effects of altitude training, since the IRONMAN World Championships in St George will be at altitude.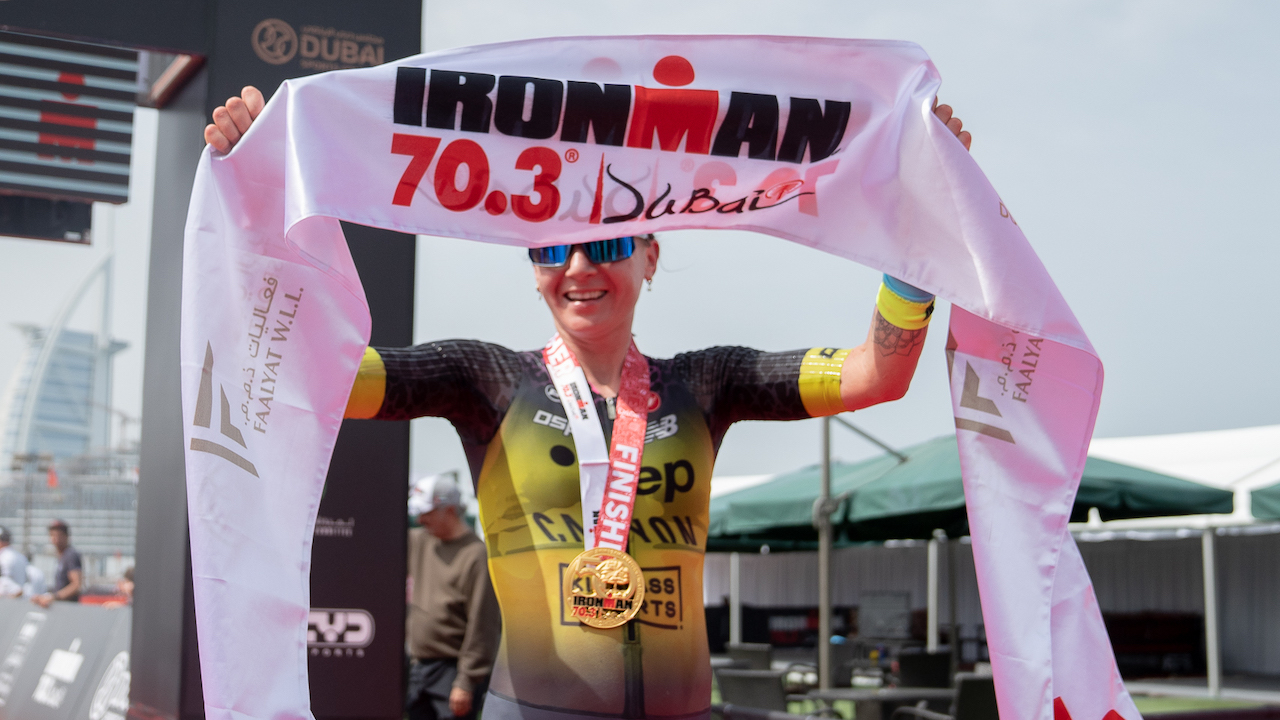 "In the last few months I have included altitude blocks and I hope it'll help to get quickly adjusted to the conditions in St George."
Her trainer Philipp Seipp explained just how that process plays out, saying: "Altitude training has a number of effects, some are easier to grasp and visible.
"For example blood parameters so you develop a bit higher blood plasma volume when you spend appropriate time at altitude. So you can get better blood values which is extremely important for endurance capacity.
Not surprisingly, her favourite cakes and pastries make an appearance in the video but the emphasis is very much on all three training disciplines.
Laura talked through what's been taking place: "The focus up here is definitely on the swim. I have a great training partner here in Lisa [Norden], who challenges me in every session. Hopefully she'll help me build on the good swim in Dubai when we get to St George."
Best of both worlds
The cycling training depends on the conditions: "My training plan always says bike or cross country skiing.
"I love to integrate skiing, even if I don't have the best technique. But maybe my technical deficit turns it into an extremely exhausting fully-body workout and I always feel much stronger afterwards."
And alongside are sessions on the time trial bike, both indoors and outdoors. "Some were on the trainer, especially in the bad weather, but it was cool that when the sun came out we were able to ride between St Moritz and Maloja, a great time-trial course."
The track in nearby Italy is used for some of the run sessions, with variety the key word.
"As well as the faster track sessions, we also go to the col for a longer uphill run, of course for St George.
"I have brought four different running shoes, a different shoe for each session as each session is quite different. And if the sleet allows it, I run my beloved routes around the lakes, especially the easier runs."
Philipp also gives an insight into her use of the Lever Running device system which allows an athlete to train with less weight on the treadmill, explaining: "Currently I'm really well, I'm healthy, but I still use it to reduce the strain and do a bit of overspeed work. It's very effective and I'm thankful up here to make myself a bit lighter but in the end I still suffer enough."
Countdown is on
All of which sounds to have added up to a hugely productive block of training for one of the favourites for glory in St George.
Trainer Seipp maps out where he sees things, not much more than a month out from Utah: "Up to the race in Dubai, developing speed base was the plan. We've also added a lot of strengthening sessions. Now it's about sharpening the form in the last weeks for a long-distance race, so it's about getting very economic."
And that's echoed by his athlete, with Laura concluding: "Overall I feel pretty good but I have to admit that Dubai from a muscular viewpoint was quite a strain. My hamstrings hurt for about a week, and I had to endure quite a few treatments that hurt a lot.
"But I felt better at the start of this camp and up here it was difficult that every session feels a bit – up to a lot – harder than at home.
"But that's why I'm here and I try to fully focus on training – every session counts and it's not much more time until the Worlds."