Kona-bound Brit adds another victory to the 2017 season in Austria
Site of the ETU Middle Distance Triathlon European Championships in 2016, Sunday's Challenge Walchsee-Kaiserwinkl took place under shortened distances due to the weather conditions in Austria.
The revised 1.5km / 68km / 21.1km format didn't appear to phase Laura Siddall, and no surprise really, given she also won this year the Challenge Roma 753 – a race where the event distances were linked to the year of foundation of the Italian city! An ambassador for the Challenge brand, Laura had a great race to finish second at Challenge Roth to bounce back from a disappointing race at The Championship in Samorin.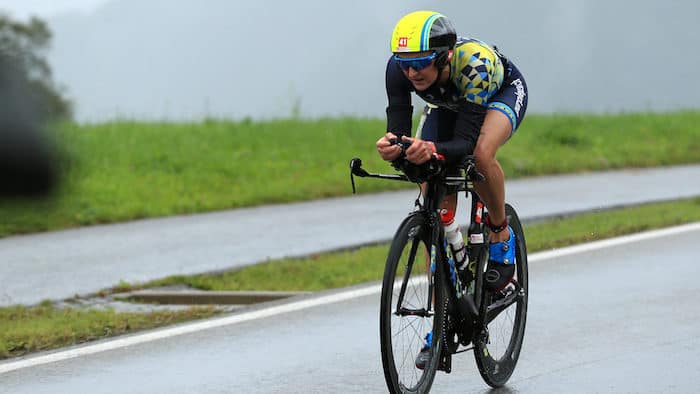 While she may well be our 'Brit Abroad' and more accustomed to sunshine these days, the weather conditions were also suitably British and wet.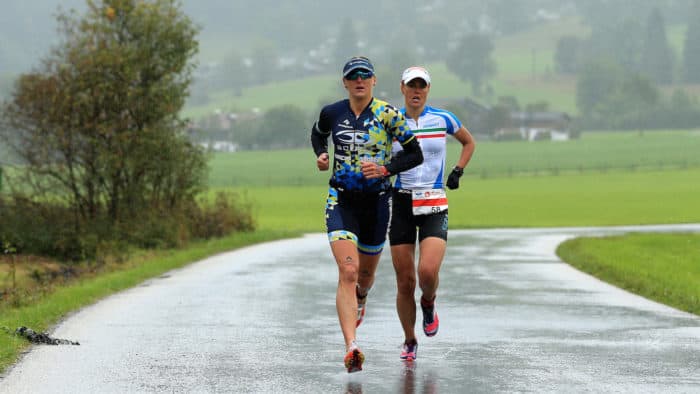 The Walchsee victory had to be earned, starting the run in third place with both Daniela Sammler (GER) and Margi Santimaria (ITA) to chase. She did just that, and a race best 1:24:10 run was more than sufficient to deal with the 1:28's of both Sammler and Santimaria, and add another win to the C.V. She looks well set for her debut now at the IRONMAN World Championships in Kona, one of seven British female Pro athletes who have qualified to start on Saturday 14th October.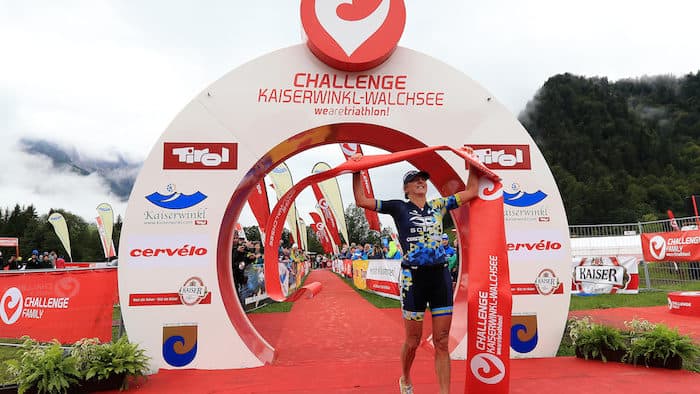 Wow!Crazy conditions but still awesome race! Stoked2take the win! V happy! So much respect2every1 who started! Hope every1is dry&warm now! https://t.co/khDkTTuvDh

— Laura Siddall (@lmsiddall) September 3, 2017
The men's race, Thomas Steger (AUT) of the Pewag Racing Team took the win, running down Giulio Molinari (ITA), the winner earlier this year at IRONMAN 70.3 Staffordshire.
Challenge Walchsee-Kaiserwinkl – Sunday 3rd September 2017
1.5km / 68km / 21.1km (race shortened)
WOMEN
1st – Laura Siddall (GBR) – 3:45:21
2nd – Daniela Sammler (GER) – 3:48:36
3rd – Margi Santimaria (ITA) – 3:49:18
4th – Marta Bernardi (ITA) – 3:53:18
5th – Lena Berlinger (GER) – 3:54:22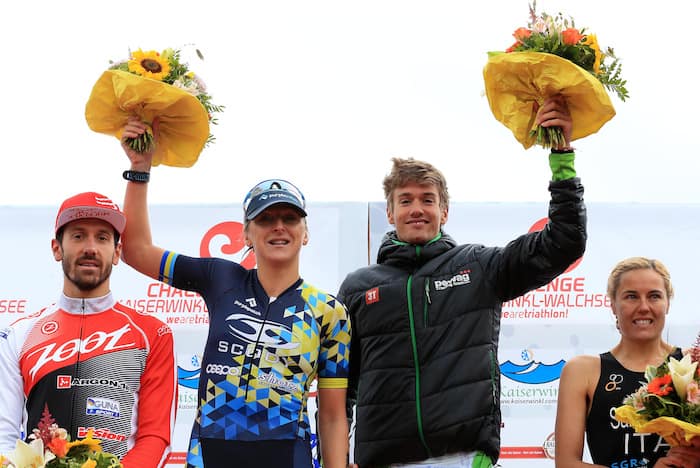 MEN
1st – Thomas Steger (AUT) – 3:21:57
2nd – Giulio Molinari (ITA) – 3:22:57
3rd – Mike Phillips (NZL) – 3:23:59
4th – Florian Angert (GER) – 3:24:31
5th – Tim Meyer (GER) – 3:26:41