Defending world champion Léo Bergere was back on to the podium for the first time since his world championship winning race last winter, as the Frenchman took third at WTCS Cagliari.
After a solid start to the season, including sixth at WTCS Abu Dhabi and fifth at WTCS Yokohama, plus a win at IRONMAN 70.3 Oceanside, the current WTCS #3 looks set for another great year.
Following the race in Sardinia this weekend, Bergere shared that he was just glad to put together a good race, having struggled with sickness following WTCS Yokohama a fortnight ago.
"I didn't really have a good day"
Despite beating the majority of a world class field, with the exception of Alex Yee and Hayden Wilde, Bergere revealed that he wasn't at his best on race day, which made him change his tactics out on course.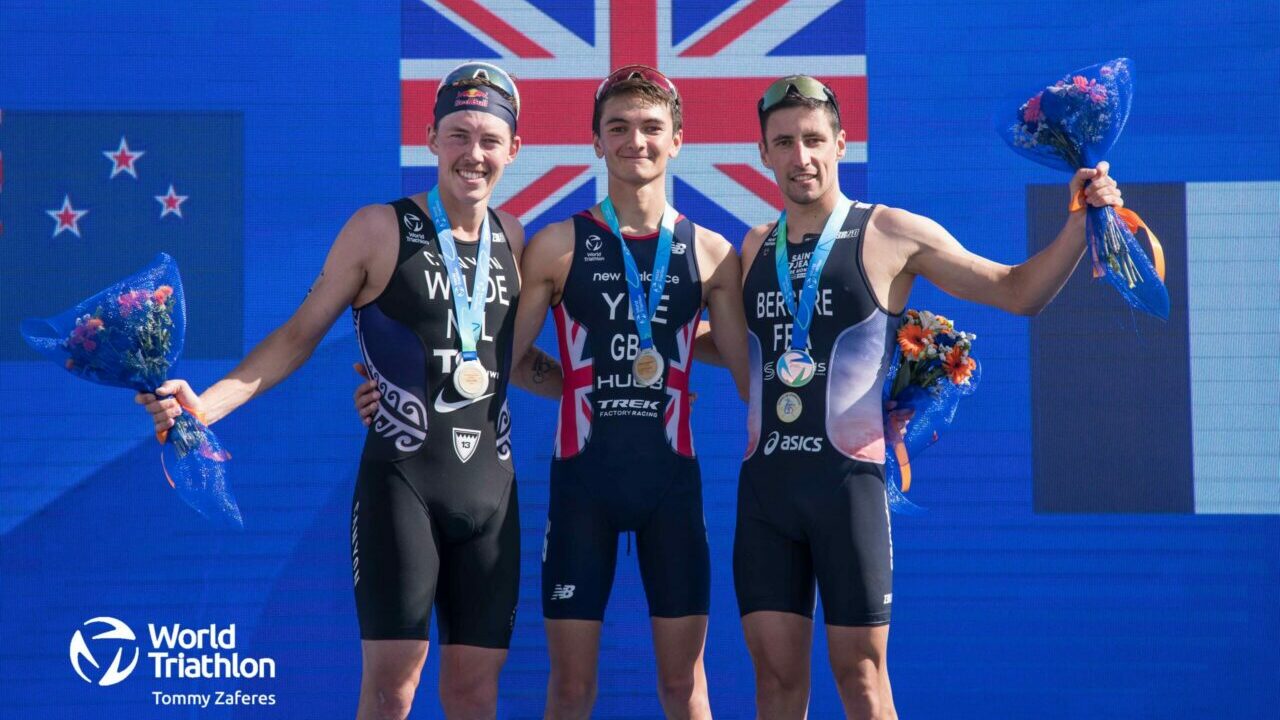 "I didn't have a really good day. I was feeling quite weird, quite tired from Yokohama, so I was trying to play it a little bit smarter than usual.
"I was trying to go with a little bit less aggressiveness on the bike and then I had to play it smarter on the run.
"The two guys up front were flying, so I just had to make sure I used some smart pacing and not go off too hard."
"I want to try some new strategies"
Whilst acknowledging that the title of world champion has brought some added pressure to racing this season, Bergere pointed out that this hasn't stopped him racing freely, with the Frenchman still trying to test his opponents at every opportunity.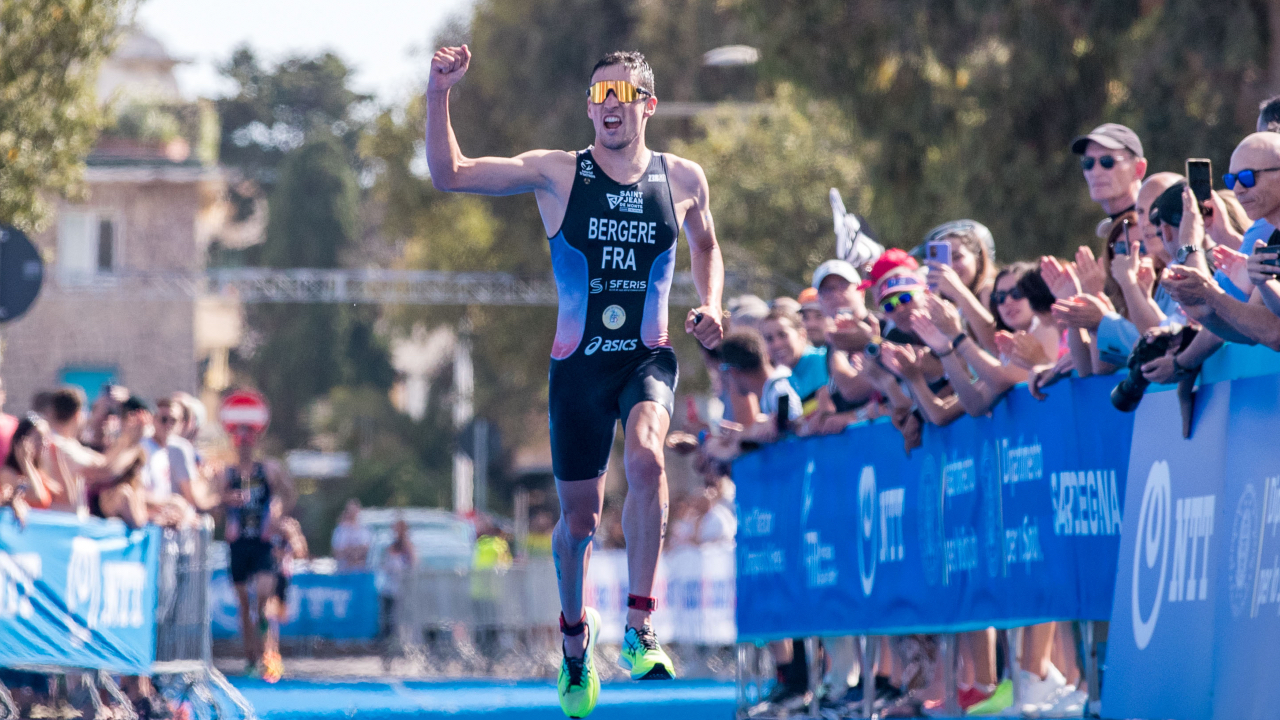 "It did add some more pressure [winning the world title], compared to last season, but personally I also want to try some new strategies this year.
"I want to try to test my adversaries differently, even if today they tested me more than I managed to test them.
"Third in Cagliari, it's good to be back on the podium. Kudos to Alex Yee and Hayden Wilde."