There's a lot of hype around Lionel Sanders, and that's aside from his recent association with any Norwegians. There has been hype about him since he started beating top tier professional triathletes as an unknown newcomer in 2013, and he's favoured by many to win the IRONMAN World Championships in Utah on Saturday.
In the second part of an exclusive interview with Sanders, we take a look at how much his past, which included addiction and contemplating suicide, has shaped his 'no limits' approach to racing.
New Kid on the Block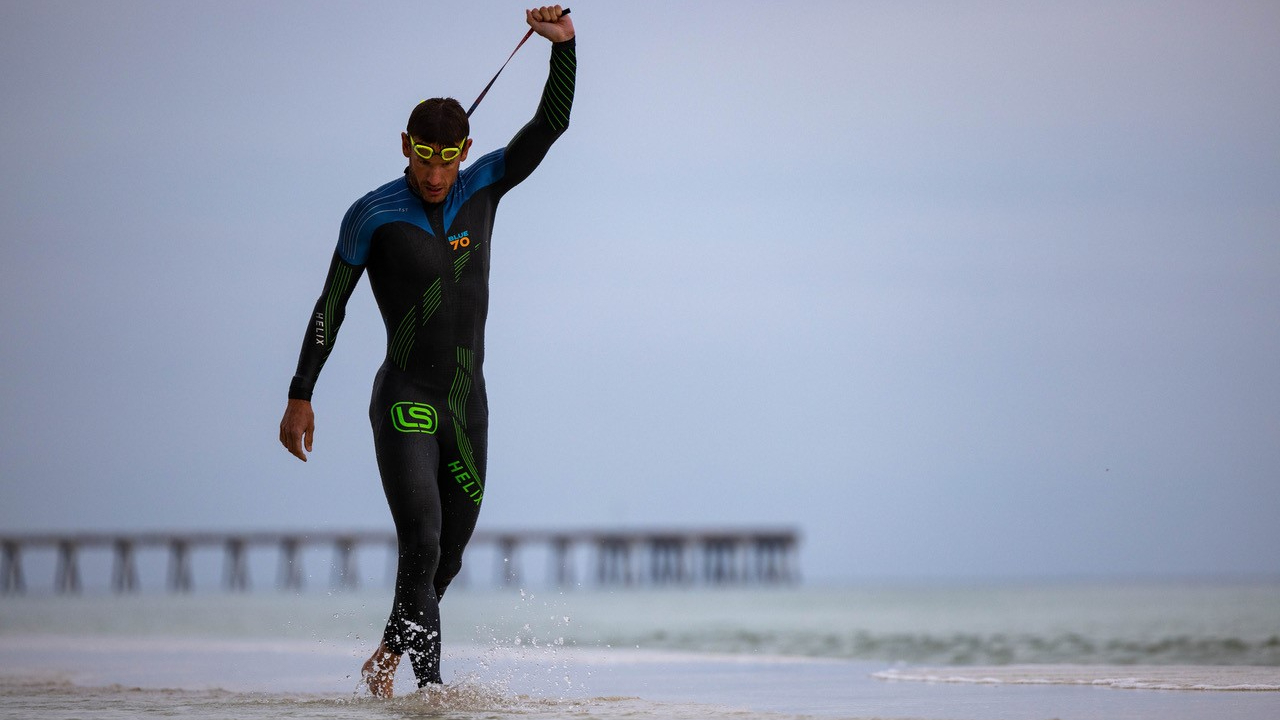 Back in 2013, Sanders appeared to come from almost nowhere when he beat Andreas Raelert at IRONMAN 70.3 Muskoka in his home province of Ontario, Canada. Raelert had finished in Kona's top three on four occasions, but he was convincingly beaten.
Sanders had a compelling mental health story that featured drug addiction and an aborted suicide attempt. His racing style was exciting to watch, and he started to chalk up more professional victories in 2014.
Nearly ten years later, everyone is still talking about him and he's on the brink of possibly winning his first IRONMAN world title.
Cross country
Cross country running formed a big part of life growing up in Harrow, Ontario, a small Canadian town in the shadows of industrial Detroit (USA).
"My best finish was 12th at the Canadian University Cross Country Championships and my best in high school was 10th at Provincial Championships."
By the time he got to university, Sanders was already a regular drug user, graduating to cocaine rather than a degree. He dropped out of his studies and stopped running.
"I just stopped caring," he said of his running career. "The only reason I did it was because I was good at it."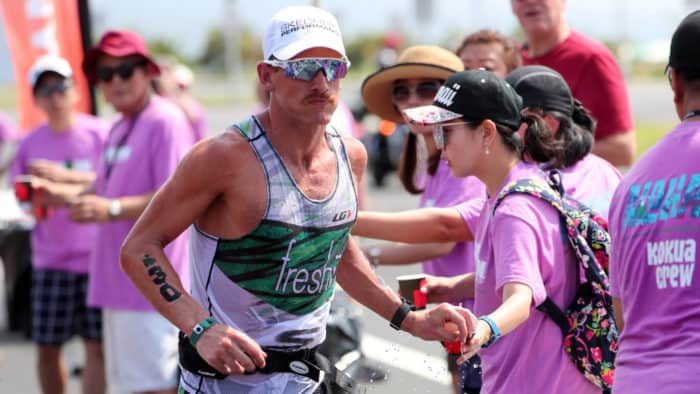 Overcoming addiction
There were failed attempts to stop his addiction to drugs and alcohol. In 2009, he finally broke the cycle and went out for a run… and he kept running long enough that he signed up for IRONMAN Louisville in Kentucky in 2010.
There he finished in 10:14:31, an impressive time for anyone in the 18-24 age group, let alone someone overcoming addiction. But it almost never happened; a relapse three months earlier saw him contemplate suicide. Thankfully, triathlon saved his life.
Mental health
"I didn't appreciate the value of exercise when I was younger. It wasn't until my twenties where I fell in love with running.
"You need daily exercise in order to have proper functioning mental health. There is no other way to state it. I don't function as well as I could without some form of exercise."
Does that drive his performance? "Not as much as it used to," he says.
"I just like training and competing. I've always been an athlete so that desire to compete has always been there."
Whatever happens on Saturday, Sanders has won a battle already.