Looking ahead to the IRONMAN World Championship in St George next weekend, Lionel Sanders said via his YouTube channel that he has around 20 rivals on his radar. On paper, most would argue there are far fewer and that he is one of the most exciting athletes on the start line.
But speaking exclusively to us at Tri247, the hugely popular Canadian again downplayed his ambitions for next weekend's Championship.
"I just want to have fun," he said. "The ultimate goal is to be in peak form in October."
Oceanside a learning process
The evidence in California at 70.3 Oceanside last month gave a clear indication of current form, especially when he passed Alistair Brownlee and then took part in a thrilling sprint finish with Rudy Von Berg to finish second overall behind Jackson Laundry.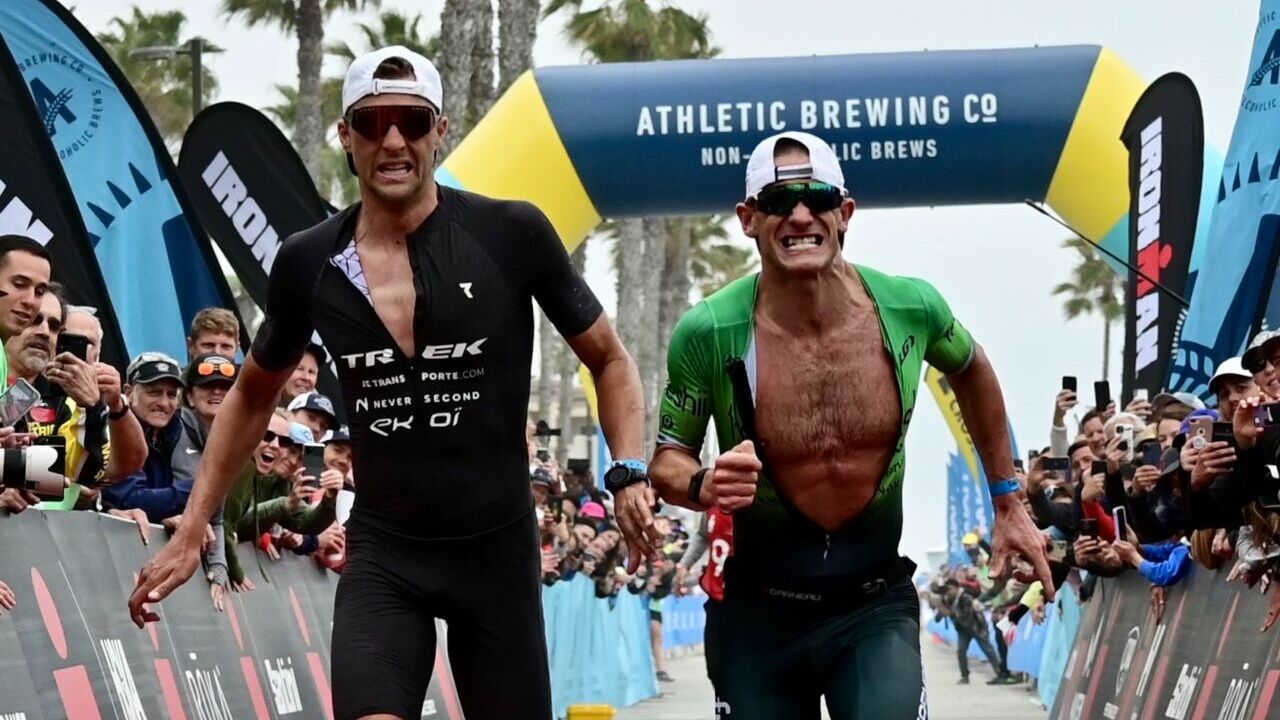 That result was even more impressive when you hear that some things didn't go quite to plan. He lost his frame bottle early into the bike and the on-course bottles didn't quite fit his front mounted system, so chose to back off the pace a little.
The lost bottle contained maple syrup and salt – there may not be a greater nod to being Canadian than sipping maple syrup whilst chasing some of the best triathletes in the world!
Despite that, he said he 'ticked a box' when it came to testing his nutrition strategy and he was happy with what he learned. He also indicated that his bike choice, an older version of the Canyon Speedmax without disc brakes and built-in hydration, will be what he rides in Utah.
"Oceanside told me that my form is coming along quite well.
"I learned quite a lot on the bike too. I was testing a bike there that I intend to use at the World Championships and had to iron out a few kinks with regards to nutrition, and I ticked that box."
The start at Oceanside may not have gone to plan, but the finish was classic Sanders – exciting, no limits racing resulting in an incredible finish.
"I truly didn't think I was going to catch anyone coming off the bike, so it was just a cherry on top for things to have played out the way they did."
More to come
Norwegian hype aside, what's been the reality of working with new coach Mikal Iden? Should we be expecting to see more from Sanders this year?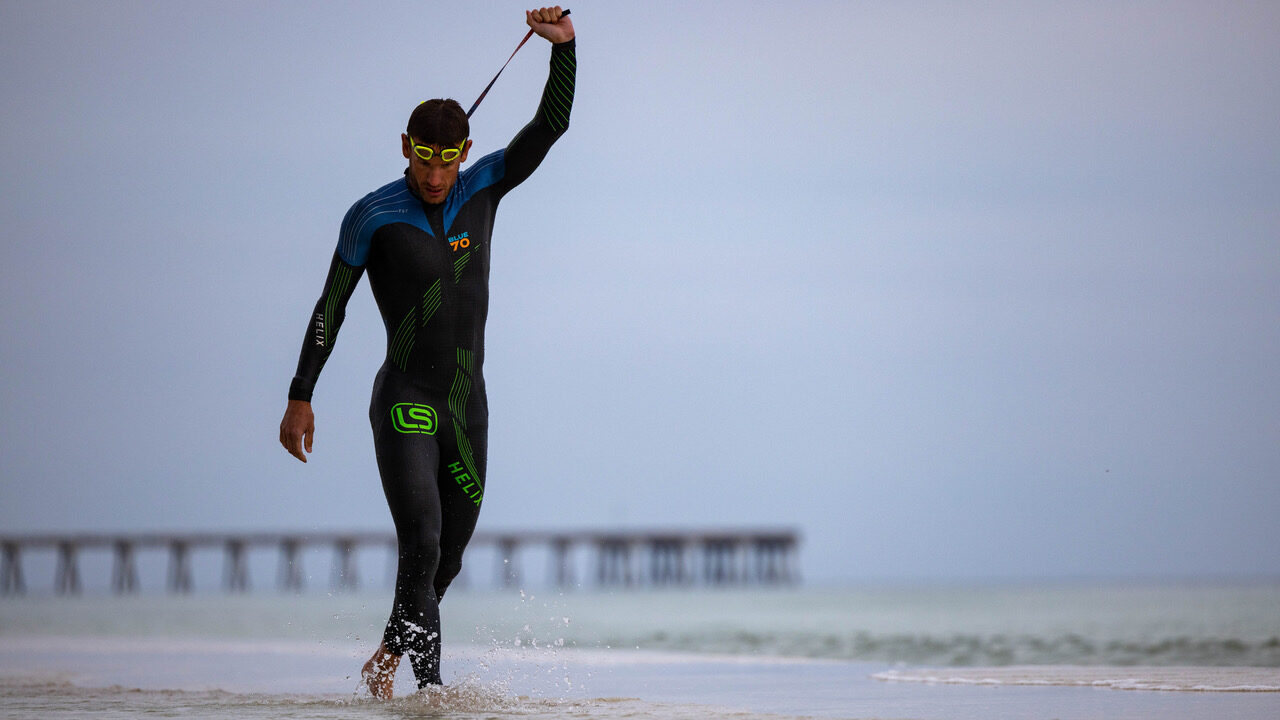 "I was out on a bike ride in Slovakia ahead of the Collins Cup with Gustav [Iden] and Mikal, and Gustav suggested he thought it would be a good fit [for me to work with them]. I thought he was joking at first and joked around about it for a few days after that, but then we ended up sitting down and having a serious conversation about it and I haven't looked back since.
"The biggest thing that I've implemented is regular lactate testing and learning the proper intensities to be training at for long distance.
"It's also nice having someone to keep me accountable and write the workouts for me."
St. George may be just the start. Kona is the real deal.