Favourites retain their titles over three days in Alcudia, Mallorca
As highlighted earlier today, the absence of Day Two leader, Caroline Livesey, from today's Marathon on the third and final day of racing at Long Course Weekend Mallorca indicated that everything was pointing towards repeat winners. That proved to be one of the easier predictions to make, with both Lucy Gossage and Tom Vickery also winning the Marathon event overall, to finish with a comfortable winning margin in the overall standings.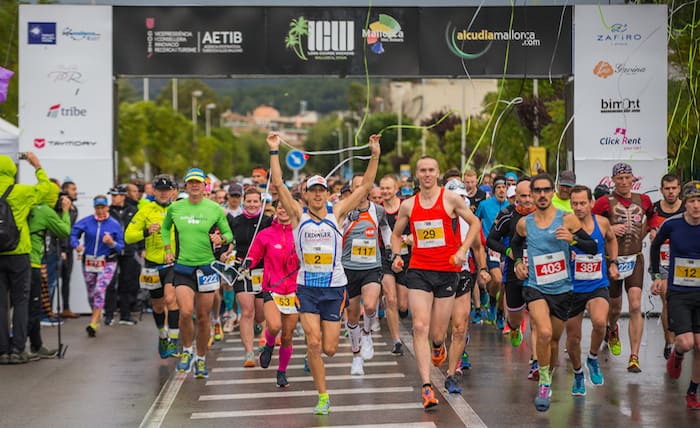 Still on the return to fitness, Caroline did run the Half Marathon today – "Just took it steady and pelvis was pain free which is the main thing!" – and so she can be very content with her LCW experience, despite not being able to take on the full distance on the final day.
After a disappointing ride yesterday, Caroline's husband Mark bounced back with a strong 2:56:54 marathon which brought him right back up the standings, just missing the podium by 31 seconds.
https://twitter.com/MarkLiveseyTri/status/1056964163589861377
Third place in the Long Course Weekend women's standings went to super-veteran, Michelle Parsons, who remains just as tough as she has for the last 20+ years having recently won the Hispaman Xtreme Triathlon at 52 years young.
Marathon Results – Monday 29th October 2018 (Day Three)
Women
1st – Lucy Gossage – 3:05:10
2nd – Karina Gomez Dixon – 3:09:54
3rd – Dominique Lothaller – 3:12:32
4th – Michelle Parsons – 3:14:11
5th – Anne Renshaw – 3:22:27
Men
1st – Tom Vickery – 2:45:39
2nd – Stuart Cobb – 2:50:23
3rd – John Collier 2:53:03
4th – Torben Wöhling – 2:53:39
5th – Mark Livesey – 2:56:54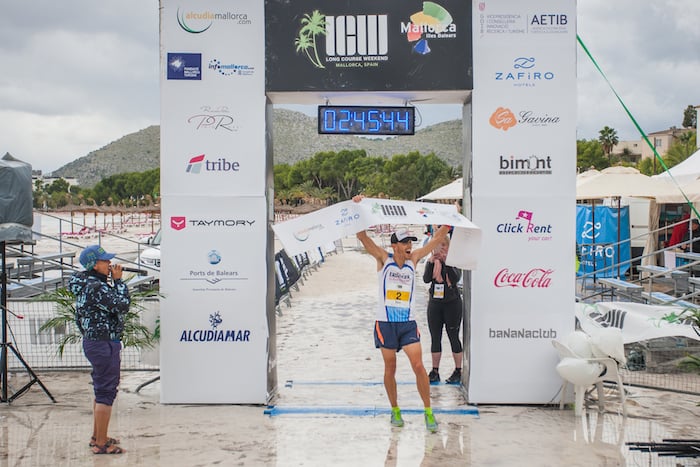 Long Course Weekend Mallorca 2018 Results
Swim plus Bike plus Run
Women
1st – Lucy Gossage – 9:25:11
2nd – Karina Gomez Dixon – 9:50:27
3rd – Michelle Parsons – 9:55:05
4th – Ruth Ziethe – 10:43:40
5th – Emma Richards – 10:56:00
3 weeks.2 70.3s.1 Long course weekend.1 mountain climb (the hardest part of all of them).Not surprised i'm smashed! Would highly recommend all 3 races (Lanza 70.3, Challenge Peguera and @LCWMallorca) for some end of season fun with minimal faff. Next up for me is Patagonman…. pic.twitter.com/1qJyGn4tvk

— lucy gossage (@lucygoss) October 29, 2018
Men
1st – Tom Vickery – 8:38:39
2nd – John Collier – 8:56:24
3rd – Brian Hosty – 9:07:20
4th – Mark Livesey – 9:07:51
5th – Ryan Williams – 9:16:19
Follow Long Course Weekend Mallorca: