Defending Champions still favourites to retain LCW Mallorca titles
Another good day for Caroline Livesey on her return to fitness
If you've seen any of the coverage or pictures from Ibiza over the weekend, you'll be aware that Spain was not immune from rain over the weekend. Sunday in Alcudia for the second day of the second edition of Long Course Weekend Mallorca was no different.
After Saturday's swim (report HERE), the husband and wife pairing of Mark and Caroline Livesey were leading the way, setting the fastest times of the LCW athletes. Despite the conditions, it was another good day for Caroline, who is working her way back to fitness and health following the impacts of her road rage attack last year. She finished the 172km Sa Gavina Sportive barely four minutes back on the leading men to significantly extend her overall lead.
However, she won't be running the full marathon today (Monday). She'll instead drop down to the Half Marathon. "I have only run 10km in training so far. The Marathon would be way too much – next year!", she told me.
British @tri_c_livesey is the first woman at the finish line! She keeps leading the general of the full distance after an awesome performance today! Will she race the marathon tomorrow? #LCWMallorca18 pic.twitter.com/RaqoZwaq5u

— LCW Mallorca (@LCWMallorca) October 28, 2018
That leaves 2017 winner, Lucy Gossage, in prime position for the Long Course Weekend overall, a full 20 minutes ahead of the third placed athlete in the combined swim plus run standings, ahead of today's 26.2 miles, which she is using as preparation for the Patagonman Xtreme Triathlon in Chile.
Thunder, lightning and downpours for the first half = me wimping out of the peloton! But loved my solo slog. . . Kind of 😉Amazing to have closed roads for 173km. Despite the weather, long course putting on a great show! https://t.co/W0JwoOe2uk

— lucy gossage (@lucygoss) October 28, 2018
There were big changes in the men's overall standings. After leading the way in the swim and cycling well for the first 120km, Mark Livesey went (his words…), "pop" on the bike  and ended up losing around 20 minutes to last years winner, Tom Vickery (and others). With Tom's run speed, that certainly leaves him out of contention for overall success. Still, another three days of solid training and learning as he too is aiming for the Patagonman event.
https://twitter.com/MarkLiveseyTri/status/1056568445372956673
After two strong days, defending Long Course Mallorca champion, Tom Vickery, starts today's Marathon with a three and a half minute advantage over Alistair Wood
What a day @LCWMallorca ! Epic conditions made for an interesting cagey race. Closed roads racing is amazing. Really pleased to be in the 9 man move that stuck and relieved to get through without incident or mechanical disaster. @ErdingerAF_UK Marathon tomorrow!!!

— Tom Vickery (@Vickery_Tom) October 28, 2018
Long Course Weekend Mallorca – Sunday 28th October 2018
Day Two – 172km Cycle
MEN
1st – Gabriel Mata Ruiz – 4:57:12
2nd- Francois Xavier Brunot Pozo – 4:57:13
3rd – Christian Wolf – 4:45:13
4th – Alistair Wood – 4:57:14
5th – Tom Vickery – 4:57:16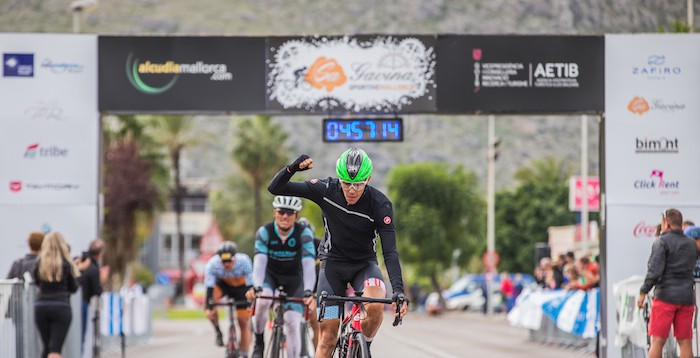 WOMEN
1st – Caroline Livesey – 5:01:36
2nd – Lucy Gossage – 5:21:15
3rd – Michelle Parsons – 5:24:17
4th – Karina Gomez Dixon – 5:24:17
5th – Davina Greenwell – 5:28:12
Long Course Weekend Standings after Day Two
Swim + Bike
MEN
1st – Tom Vickery – 5:52:27
2nd – Alistair Wood – 5:55:53
3rd – Brian Hosty – 5:58:24
4th – Alan Nicolson – 6:02:12
5th – John Collier – 6:04:21
WOMEN
1st – Caroline Livesey – 5:58:06
2nd – Lucy Gossage – 6:20:00
3rd – Karina Gomez Dixon – 6:40:33
4th – Michelle Parsons – 6:40:53
5th – Kimberley Pickett – 6:43:20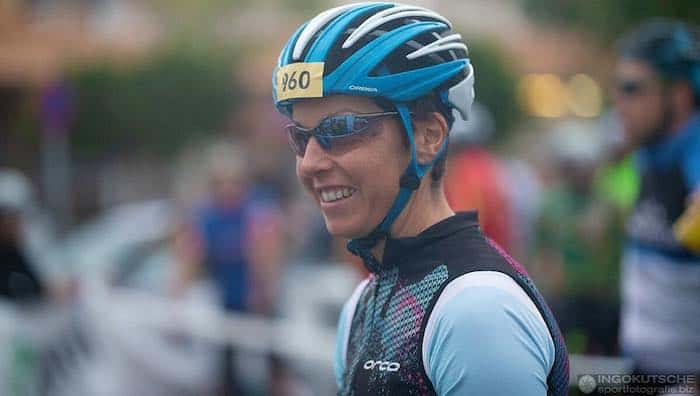 Follow Long Course Weekend Mallorca: