Lucy Charles-Barclay was a dominant winner of triathlon's IRONMAN World Championship in Kona earlier this month, but the big-race masterplan was almost derailed on the run.
The 30-year-old British star led from gun to tape on the Big Island as she produced a brilliant all-round performance to finally land the sport's most iconic race.
Lucy had finished in second place on each of her previous four professional appearances in Kona, and it appeared there might be more heartbreak in store when her Achilles started to flare on the marathon. So what was her mindset in that moment?
How LCB stayed on course in Kona
"My mind started to spiral," she told The Mirror.
"Is it going to fall apart? Will I be walking?"
It was at this moment that Charles-Barclay dug deep, using the pain of all those Kona near misses to drive her on towards a career-best victory.
"I said no amount of pain will be worse than not winning or finishing second again. So I just had to ignore it. There were times when it would get way worse and ease back but my mind was that it needed to hold on.
"I knew I could endure quite a lot of pain. That makes it even sweeter because I was going to hell and back."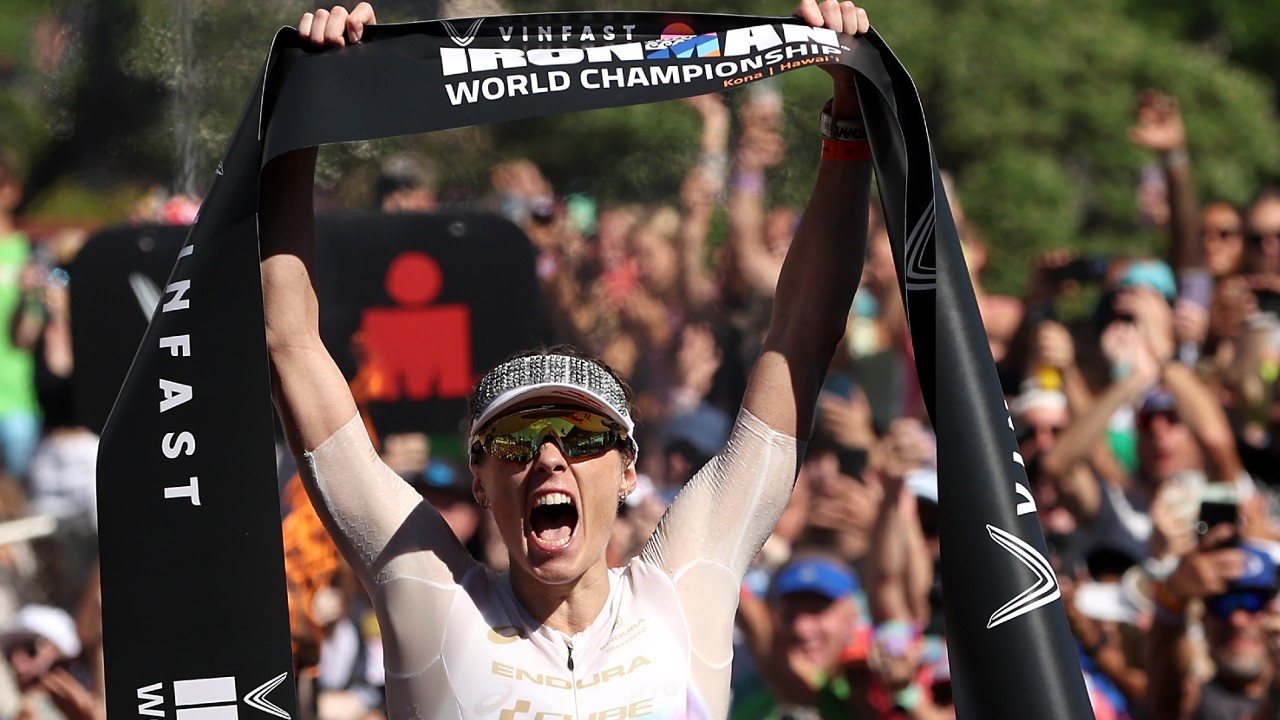 Lucy Charles-Barclay the role model
Lucy also spoke about her status as a role model, and how she loves to let people see her 'journey' in sports and ife.
"I'm an open person and often overshare but it's about people seeing the journey. Hopefully I can inspire more people to get into the sport. I also have a big following among young women and girls and put the battle braids in. I've seen someone go to an exam at school with their battle braids.
"It transcends triathlon. There was a nurse before who put her battle braids in before work. That feels really special to be able to inspire them in a small way. Hopefully, I can inspire more people."