When you listen to Lucy Charles-Barclay outline her future plans, it's easy to come away thinking 'is there anything she can't do?'
The British star is the very definition of multi-talented. Fast enough to dream of Olympic Games glory at Paris 2024, but with the powers of endurance to test the best in Kona.
Sometimes when you have a varied skillset, settling on what you want to do is the hardest thing. It sounds like Lucy might well just try them all.
Lucy on plans for the rest of 2021
She sat down with us ahead of last weekend's inaugural Collins Cup in Samorin to look ahead to the coming months and years, and first talked about her intentions for the rest of 2021.
With the Collins Cup safely in the locker for Europe, next up is the IRONMAN 70.3 World Championship in St. George on September 18. With Kona cancelled for the year, that trip to Utah takes on even greater significance for Lucy. Afterwards she is likely to stay Stateside for an interesting step back down in distance – and yet another new style of racing.
"It is not confirmed yet, but I would like to race in Super League Malibu (September 25). As soon as Kona wasn't happening they reached out to me and it is the weekend after I am in the US, so it will work (logistically), I haven't put the name on the dotted line yet… but Malibu does sound like a great place to go, so I'm all over that!
"I do like to put myself out of my comfort zone and I feel like once again I haven't done what is required to go and do it, but never mind, I might be able to do some technical stuff while I'm out in the US."
The grip of the pandemic and then the cancellation of Kona – now rescheduled to February 2022 – has meant a change to Lucy's mindset and her plans in 2021.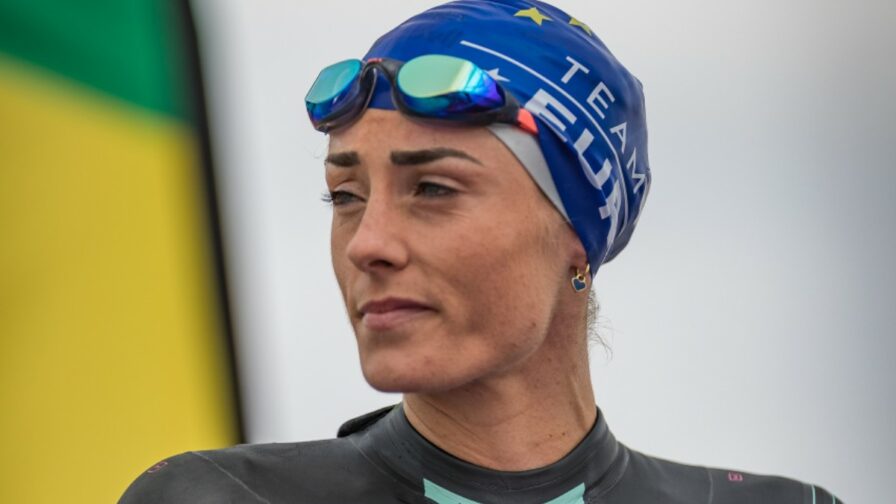 "If we had been in a normal year, I probably would have just done the normal 'okay I need to focus on Kona, do some 70.3s in the lead-up'. I think a lot of this may have stemmed from the SUB 8 project, because that's completely different – it's obviously still a long distance, but you know what that's completely different, it would kind of be cool.
"Obviously I got the chance to go an do the Olympic swimming trials, then I was asked if I wanted to do the indoor Arena Games at Super League, so kind of more and more opportunities were coming and I had had a kind of year with no racing so I jumped into anything I can – it's definitely been a varied and fun year."
2022 – literally everything in the mix
As for 2022, while Lucy has a ton of options she is also aware that they could disappear as quickly as they appear.
She explained: "The thing I have learned with COVID is you kind of make a plan, but it's not really a plan – it is like a plan in theory but things will change.
"2022 is all a bit of an unknown at the moment, like I haven't raced an IRONMAN since Kona 2019 but my training hasn't really looked different and I had a good result in Leeds so I feel there is potential to do it all (Kona, SUB 8, Commonwealth Games), but I think my main goal is definitely to try and win Kona – but secondary to that, if there is no Kona my secondary goal is to qualify for the Olympic Games in Paris.
"If Kona keeps getting pushed back I may have the Olympics as the forward goal, but I definitely think I could run the 70.3 and Olympic distance, and that would probably be the smarter option than trying to do the IRONMAN as well – but it's all an unknown around when Kona will happen. Have I got to wait until October next year? Will it actually happen in February?"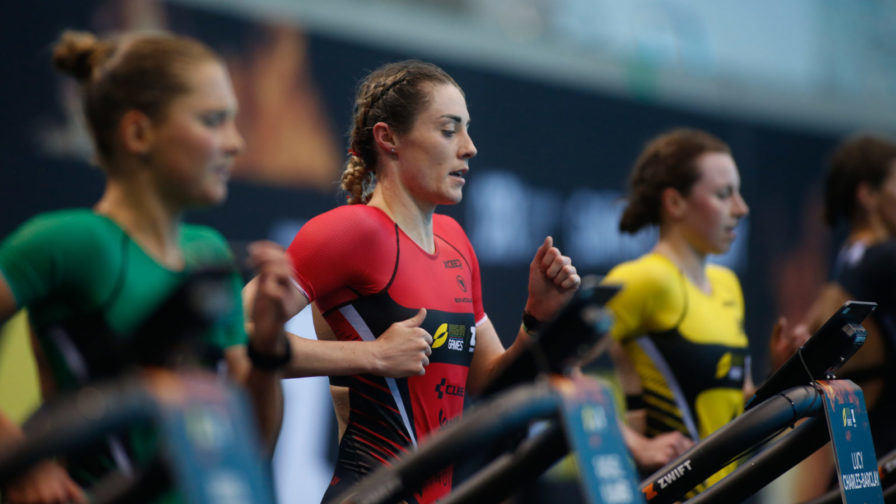 The race to Paris is on
With Paris 2024 a confirmed longer-term goal for Lucy, a spot at the 2022 Commonwealth Games in Birmingham also looks enticing en route. But She is acutely aware of the competition to make that team.
She admitted: "I would love to go to the Commonwealth Games, but I think because Georgia (Taylor-Brown) had such a great race in Tokyo she will already get a spot, so there are only two spots left, Jess Learmonth is definitely the next in line so then there will be one spot left.
"We have so much talent in depth, I'm ranked eighth in the country, so I need to get on start lines. I'm on waiting lists at the moment to find out when I can race.
"Unless I can get more points and more opportunities to race then I'm way down the pecking order – which is why I do need to do this sooner rather than later otherwise Paris will be out of the question, because I won't get on the start lines to prove my abilities."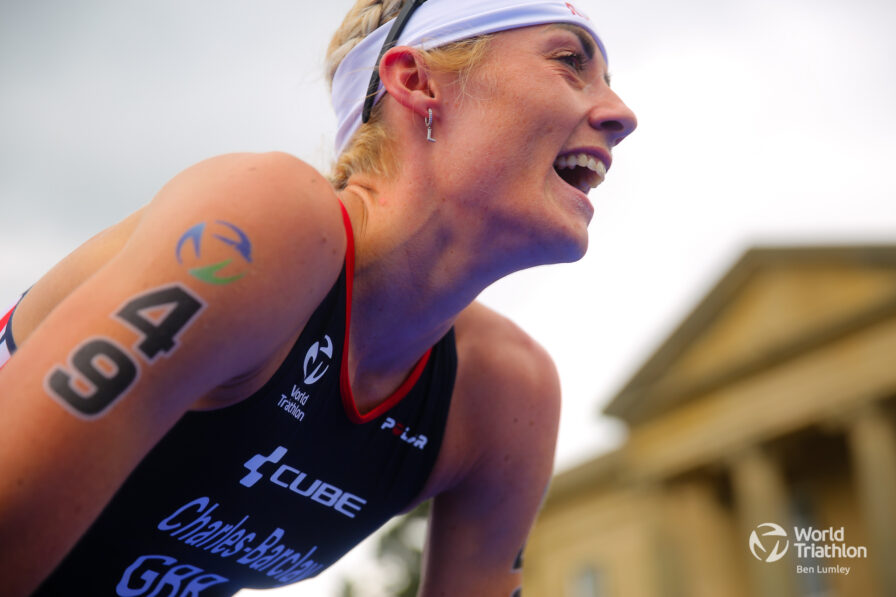 Lucy the prize fighter
As for her Collins Cup experience in Samorin, it was a memorable one which she felt elevated the sport of triathlon to new levels.
"It's so different, you almost feel like a pro boxer walking into the ring. To finally have that stage where stories are being told, we are getting that drama and I think people are loving it – well in the triathlon community – but hopefully the wider community as well.
"I have got amazing memories here – three times winning The Championship – so it was like deja vu coming down the finish, I wanted to milk it, soak it all in and get the crowd going. The whole day I was just going all in for the team."