She's no stranger to Zwift – and we know she can swim – so while Lucy Charles-Barclay is best known for her middle and long-distance exploits, it will be more than interesting to see how she performs over the very short distances of the SLT Arena Games Powered by Zwift.
Never there to simply make up the numbers and gain some experience, I suspect Lucy might well perform very well. A great addition to the two-race series, the first of which takes place at the Aquatics Centre on Queen Elizabeth Olympic Park on March 27th, pretty much a home venue for her.
Here's the full news.
---
LUCY CHARLES-BARCLAY TO MAKE SHORT COURSE DEBUT AT SLT ARENA GAMES POWERED BY ZWIFT
Lucy Charles-Barclay is set to make a sensational debut in short course triathlon by racing the SLT Arena Games Powered by Zwift.
The British star, who has taken the long course triathlon world by storm with three second place finishes at the IRONMAN World Championship in Kona, is set to drop down in distance for Super League's events in London on March 27 and Rotterdam on April 18.
Her coach and husband, Reece Charles-Barclay, will also be competing.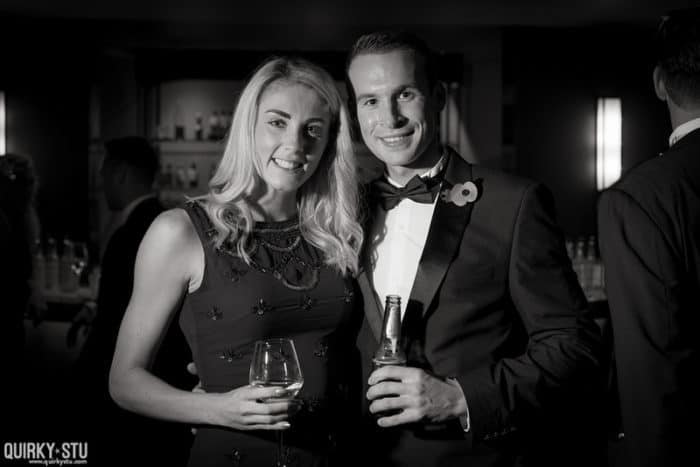 Lucy's intriguing decision is certain to drive speculation over a potential move to short course racing and a tilt at the Olympics in 2024.
Her appearance at the Aquatics Centre on Queen Elizabeth Olympic Park later this month sets up an intriguing showdown between Britain's best long course athlete and Britain's best short course athlete in the shape of ITU World Champion Georgia Taylor-Brown.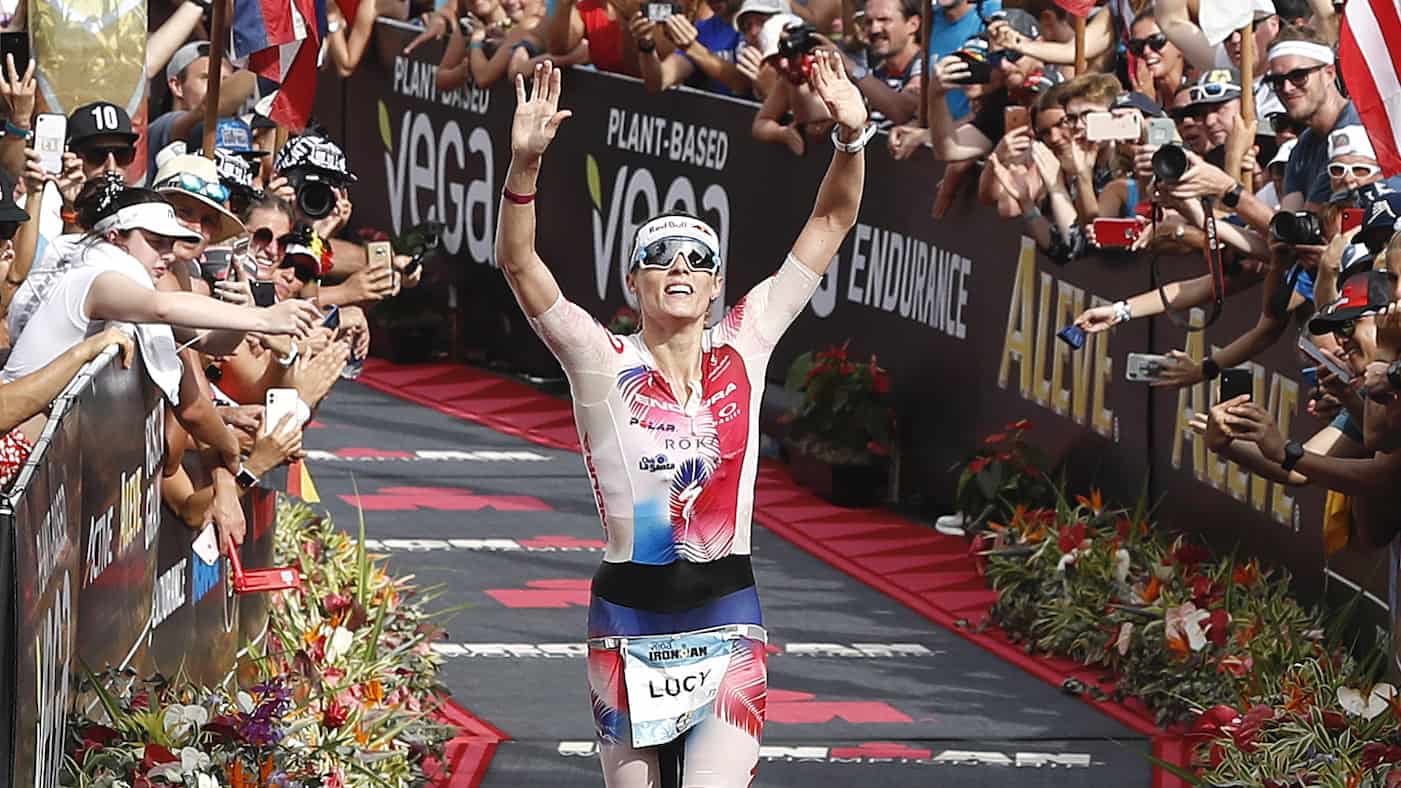 Lucy said:"I have decided to race the SLT Arena Games mainly because I want to test myself in the shorter distance.

"I have always had that question mark there having gone straight into long course so it will be interesting to see how I fare against some of the best girls on the ITU circuit."
Lucy's stellar career has seen her win IRONMAN races in Lanzarote, South Africa and Frankfurt, as well as Challenge Roth and three times at Challenge Family's The Championship.
She added: "I expect the event to be absolutely brutal in terms of being painful, fast and furious racing. Each round will be 15 minutes of hell, three times, so it will be an absolute sufferfest but that is what I enjoy most with racing and going all in and seeing what happens.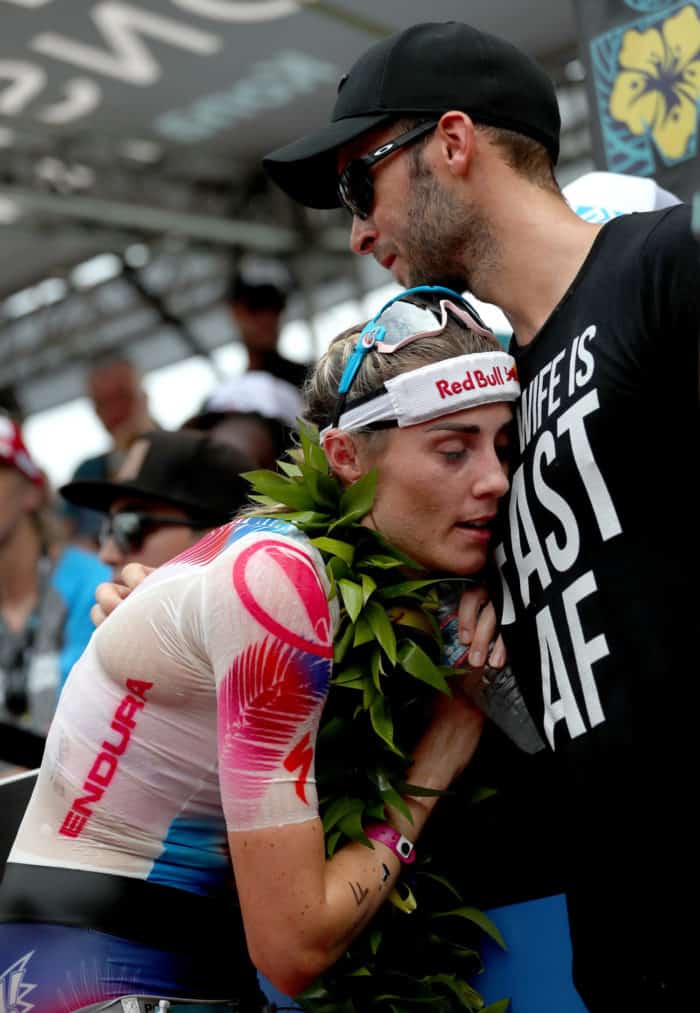 "I also think that whilst we can't have crowds watching the event this time around, this kind of event could be massive for having huge crowds watching us. Despite not having crowds I think there will be an amazing atmosphere between the athletes and all of us suffering and battling it out head to head so I am looking forward to that."
The SLT Arena Games Powered by Zwift took the triathlon world by storm on its debut in Rotterdam last year, drawing a huge audience thanks to its innovative blend of in real life and virtual racing, and leading to the 2021 events securing global broadcast deals that cover more than 100 territories.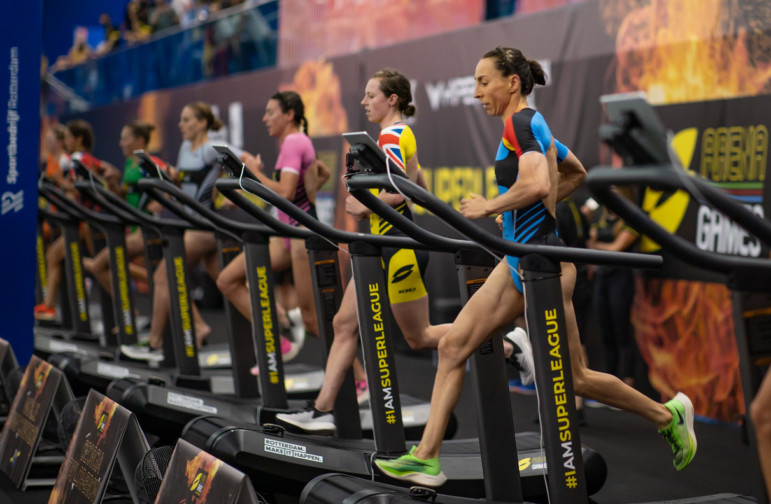 Athletes complete three rounds of fast and furious action. The 300m swim legs takes place in an Olympic sized pool and the 4km bike and 1km run stages on static equipment with the racing realised in the virtual world of Zwift, the world's leading online training and racing platform, providing detailed data insights and up close and personal emotions of the competitors.
The announcement concludes the women's line-up for the SLT Arena Games Powered by Zwift. There is one final male competitor to be announced next week.
Women's line-up: Lucy Charles-Barclay, Georgia Taylor-Brown, Sophie Coldwell, Kate Waugh, Ruth Astle, Beth Potter, Helen Jenkins, Alice Betto, Ilaria Zane, Anna Godoy.
For more information on the SLT Arena Games Powered by Zwift please visit our website.