Britain's Lucy Charles-Barclay, who led for much of the race at the PTO Tour European Open last weekend, is more motivated than ever after holding on to third in Ibiza.
Having taken the risky decision to not race prior to Ibiza, Charles-Barclay was rewarded with the knowledge that she is on the right track in training after a great performance to open up her season.
The PTO World #2 revealed she has more plans to race over the middle distance soon, before turning her attention to the rest of the PTO Tour calendar.
"I just love racing"
Following her third place performance, Charles-Barclay shared how much fun being on the start line again was and that went the gun went off, going hard from the start just came naturally.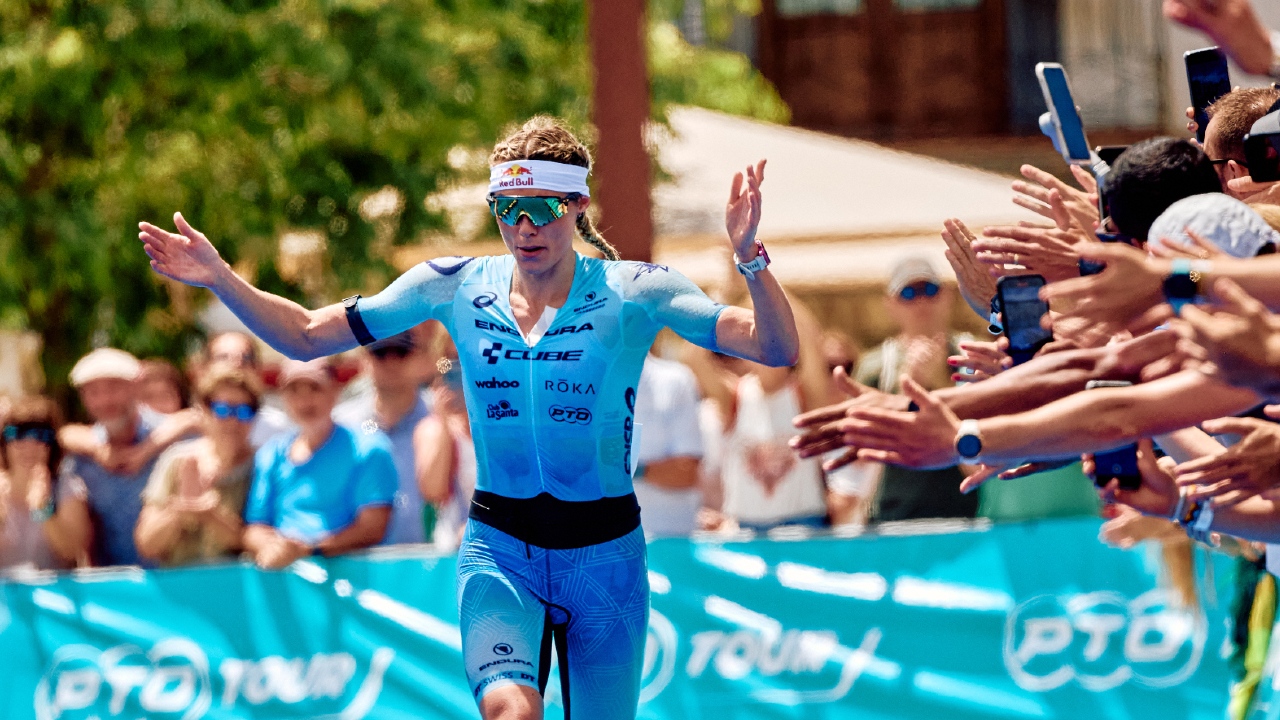 "I just love racing, I love racing at the top level of the sport, these girls keep delivering and the PTO is putting on some spectacular races, so to be able to make the podium in the first race of the season is amazing.
"I love to race from the front, it is how I race, I like to put those girls under pressure and get them chasing and I definitely did that, it is still the first race of the season, it's very early days and with some more work, there will definitely be a lot more to come.
"I wasn't sure if I had made a good decision, this being my first race of the season, to blow off the cobwebs, it was a massive race to do that, but I like to put myself in the deep end, put the pressure on and I will go away and build on this performance."
"I want to be at all the PTO races"
Discussing future racing plans, Charles-Barclay was eager to race the remaining PTO Tour events in 2023, with the Brit firmly believing that it is undoubtedly the place to race the very best.
"You have to put on your best performance to get anywhere near the podium, so it is incredible for out sport, inspiring for the next generation and I am just excited to be in the mix in our sport right now.
"I think I want to be at all the PTO races this year, it is where it is at, so I am super excited to go away and work, and then go one or two places higher on the podium next time.
"I am not looking too far ahead, I am taking things race by race and building on each performance right now, I am really enjoying this 100km distance, I think it suits me, but equally I still love the long distance."
Pending a visa to travel to the race, Charles-Barclay will line up again in two weeks time, when she heads to Germany to take on the field at IRONMAN 70.3 Kraichgau.