Magnus Ditlev, having been talked about as one of the favourites in Nice for so long, lived up to the expectations with a great performance at the 2023 IRONMAN World Championships, as the Dane finished in third place.
Eight at his debut IRONMAN World Championships last year in Hawaii, the two-time Challenge Roth winner continued his arc of improvement on the biggest stage to hold off a late charge from Rudy von Berg and secure a well deserved podium to cap off a remarkable season.
The PTO World #2, who has excelled across distances from the 100km through to the full IRONMAN this season, looks very much like a World Champion in waiting and will just have to remain patient in the meantime before his day comes.
Proud with the performance on the day
Admitting that he didn't feel incredible during the race, Ditlev was proud with the way he battled from start to finish, adding that the final few laps of the run course in particular required him to dig deeper than ever before.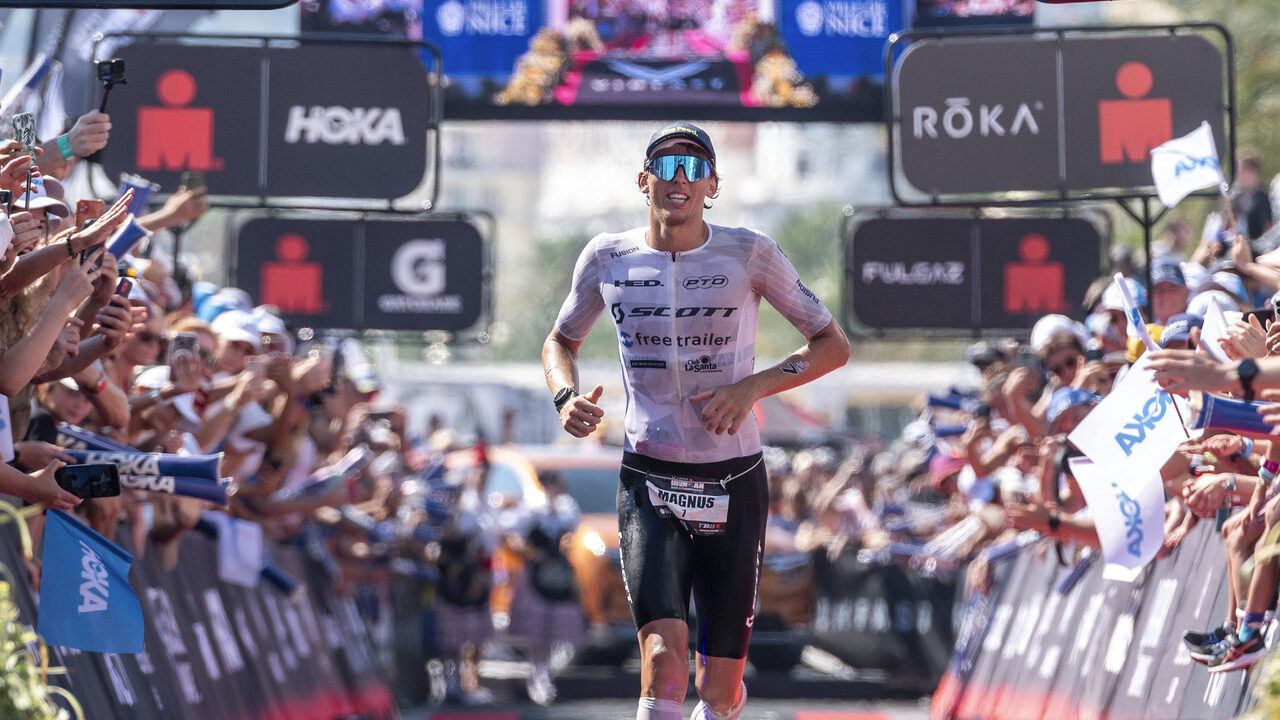 "I am super-proud of the way I fought. I didn't feel super good throughout the day, but I am really happy with how I kept staying positive throughout the entire day and it was such a hard day, one of the hardest days of triathlon in my life.
"I am super-proud that I fought all the way to the podium. On the run course I struggled big time and despite being okay for the first one and a half laps, I could feel that there wasn't much energy left after the bike."
After being passed by Lange in the closing stages, the Dane was forced to fight tooth and nail for the last spot on the podium, as Nice born American von Berg chased him down the Promenade de Anglais all the way to the finish.
"I had to slow down a little bit over the rest of the run, ease up on the pace a little and keep it steady and then on the last part, when Rudy and I had a battle for third, I had to respond to that and I am super-happy with third place."