They say every cloud has a silver lining, and that was clearly the case for Magnus Ditlev when he suffered a serious injury on the eve of his professional triathlon debut.
The giant Dane spent more than four months able only to use a stationary trainer after breaking his shoulder, collarbone and arm in a bike accident. The results though hold something of a clue to why Ditlev is now one of the sport's greatest bikers.
Ditlev on injuries
Speaking in a new PTO documentary, Magnus said: "One week prior to my first professional event, I was riding my TT bike on a downhill and suddenly a car drove directly in front of me.
"And I went into the side of the car while still in the arrow position and flew over the car and landed on the other side of the car.
"I broke my collarbone and shoulder and the right arm so I had to have two surgeries done and they told me I wouldn't be able to raise my arm in the future.
"I was able to lean on a big ball with my injured arm, and then I could still ride on a stationary trainer.
"So, for the next, I think I counted it to 125 days, I was sitting in that very uncomfortable position.
"But that was the only thing I could do and I just tried to get the best out of the situation.
"And I think, actually, that's one of the reasons why I have quite a high level in biking – we could see the numbers in that period, they just rose."
That wasn't the end of Ditlev's injury nightmare, as disaster struck once again the next time he signed up for his pro debut.
He revealed: "Once I started running and swimming again after that half year, we were on a training camp, and we had to do an interval of a mountain.
"And there my wheel slipped, so I pressed again. My legs started behaving really weird.
"And then for the next half a year, I wasn't able to activate my lower left leg at all.
"And then I just thought, well, now I have to learn how to swim. So I started swimming a lot."
While that latest enforced tap on the career brakes may have indirectly helped his swimming, it did lead to mental doubts for the ambitious young Dane.
"When I crashed second time, I had just signed up for what should have been my first pro event again. And it felt like every time I tried to bounce back, something new happened.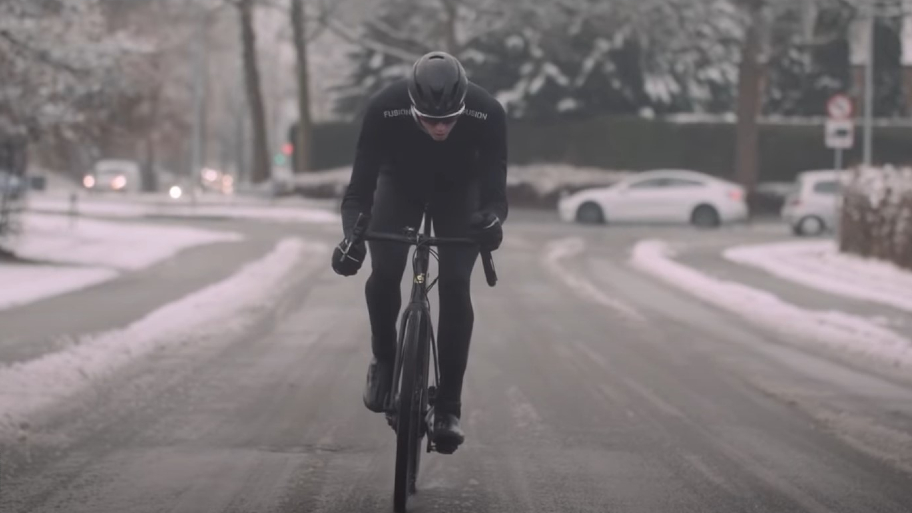 "And it was really difficult for me because I hadn't proven anything outside, like, my own little environment.
"So, it was very hard to believe that, actually I can be competitive."
Enormous potential
During his childhood years the young Magnus had tons of energy and was a sports nut – trying out football, badminton, handball, table tennis, tennis, swimming, biking and running. The next thing was an introduction to swim/bike/run.
Magnus explained: "Some day I just decided to sign up for a triathlon, half distance, and that was not very successful, but something inside me told me it was fun. So then things took off from there."
There is another saying in life, that things are not always as they seem. Jens Petersen-Bach explains that was the case when he first came across the young Ditlev.
"When I first saw Magnus, he came in the swimming pool and I thought, who the hell is he?
"He was, like, really, really skinny and he was not as high (tall) as he is now.
"His potential was, like, enormous. So never judge a book by its cover."
Doubts a thing of the past
Now any doubts Ditlev may have had should be very much a thing of the past as he sits at 14 in the PTO World Rankings after a stellar 2021.
Magnus notched victories at Challenge Budva and IRONMAN 70.3 Portugal as well as coming home second behind Kristian Blummenfelt at CLASH Daytona.
Throw in second at The Championship in Samorin, third at IRONMAN 70.3 St George, third at Challenge Peguera Mallorca and eighth in the IRONMAN 70.3 World Championship and it's easy to see that consistent excellence sums up his 2021.
While Ditlev is a typical Dane in so much as he doesn't shout about his talents or ambitions (remember Janteloven), he is quietly confident about the future.
"I'm not as outspoken as many of the other pros but I feel like I'm improving all the time so I don't feel that it's very unrealistic for me to become one of the best, if not the best in the world. And that's what's motivating me."