Magnus Ditlev and Daniel Bækkegård are the 'mean son of a b****' and the 'rock star' from Denmark looking to rule the triathlon world.
Those monikers are the ones they give each other in a brilliant new documentary from the PTO (Professional Triathletes Organisation). They may be half-joking, but likely not completely. They are on the way up, and looking to challenge the very best.
The pair have raced their way into the top 15 of the PTO world rankings with some stellar performances in the last 12 months.
Perhaps the highlight of 2021 for Bækkegård was a terrific third behind Gustav Iden and Sam Long in the IRONMAN 70.3 World Championship in St George last September. He also claimed victories at IRONMAN 70.3 Dubai and IRONMAN 70.3 Lanzarote and impressed at the inaugural Collins Cup.
Ditlev meanwhile, the giant uber biker, was admirably consistent last year, starting off with a terrific third behind Lionel Sanders and Long after that terrific battle at IRONMAN 70.3 St George.
He would later win IRONMAN 70.3 Portugal and Challenge Budva, as well as claiming a fine second behind Kristian Blummenfelt at CLASH Daytona.
Being from the same country, there is a healthy rivalry between the pair as well as a bond and friendship.
Mutual respect and rivalry
Bækkegård says of Ditlev: "He is one of the kindest guys you will find out there, but if he gets the chance, he will rip your legs off. I really see it as a healthy rivalry we have going on."
Ditlev meanwhile fires back with: "Daniel is more outspoken and rock star attitude. His strengths and my strengths are quite different."
The pair admit they are rivals when they get to the start line, but tellingly Daniel adds: "No doubt I would rather see him win than some of the Norwegians and Germans."
One of the core themes of the documentary – which is entitled 'Breaking Janteloven' – is an illuminating lesson in Danish culture.
What is Janteloven?
So what is 'Janteloven'? and how does it relate to Bækkegård and Ditlev. It is basically a Danish mindset that one should remain humble and not think they are great. Daniel explained it as follows:
"You should not think that you do a greater job than anybody else. It's basically the complete opposite of Kristian Blummenfelt and Sam Long."
Magnus meanwhile adds: "It's quite in contrast to how professional athletes think, I believe."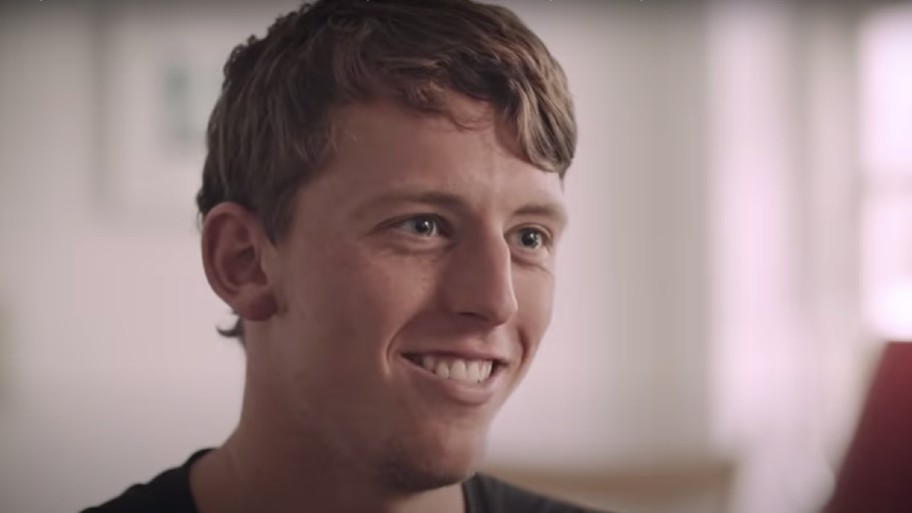 The difference between this mentality and the golden Norwegian generation for example – one which has great belief and confidence in what they can achieve – is striking. Bækkegård revealed just how limiting it can be for up-and-coming Danes.
"I cannot go to practice here with my own squad who knows me, and say I want to be a world champion this summer without people actually thinking 'he's a bit of a dick'.
"It's not because they are sore losers or terrible human beings or anything at all. It's only because they are brought up with the impression 'he should not think that he's the slightest [bit] better than I am'.
"It's holding a lot of people down from achieving great things and I think that's so sad to have a society like that.
"When you work hard for something, you put your mind to it, you put your effort to it, then you should also be proud of who you are and what you do.
"We both know that we would die in order to become world champions.
"I think Janteloven is something we're both kind of battling against because of course I have an ambition.
"I have an ambition about being the absolute greatest in the world but I have to be careful who I tell it to."