Magnus Ditlev has had a phenomenal season this year, but couldn't quite come up with the goods to get the win at IRONMAN Florida this past weekend, which was won by American Rudy von Berg in a new course record.
The Danish star, who won Challenge Roth and has also finished on the podium at the PTO Tour European Open and the IRONMAN World Championship this year, admitted that he didn't have the legs to race for the win on the run.
However, having now validated his slot for the IRONMAN World Championship next year in Kona, the PTO World #2 can start preparing for a big season in 2024, which he now has the freedom to plan as he chooses.
Ditlev Florida debrief
After managing to come out of the water within touching distance of the front pack and setting a new bike course record at Panama City Beach, Ditlev faded in the second half of the marathon, eventually finishing fifth.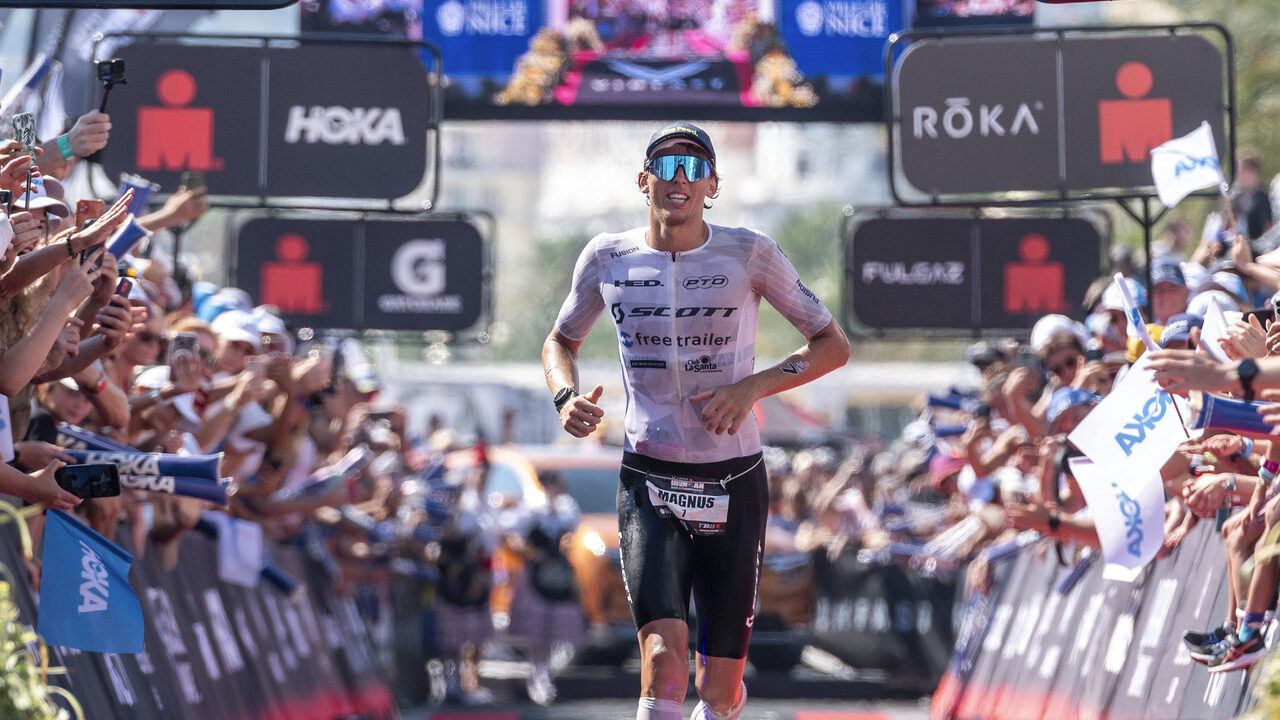 "Fifth place in IM Florida this weekend was not what I came for. Tried some new stuff out but ultimately didn't have it on the run after a long season of racing.
"Pleased to swim with the front again, bike sub 4 hours and especially that I finished to validate my Kona slot from my automatic qualification in Nice which gives me much more flexibility for planning next year."
Commending winner von Berg for his performance, having been the one to beat the American to the last spot on the podium in Nice, Ditlev said it was great to see the "Bison" back racing stronger than ever after a bike accident earlier in the year threatened to derail his season.
"It was a super fast race with some incredible performances. Huge congrats and shoutout to Rudy von Berg with the win – so great to see you back racing stronger than ever. I'm looking forward to some epic battles next year."