Legendary Belgian provides interesting addition to IRONMAN Lanzarote 2017 start list
Well that answers one question (for me at least!). While there has been much interest over the past week or so about the middle distance debut races of two-time Olympic Champion, Alistair Brownlee – Gran Canaria / St. George – it was the prospect of different potential head-to-head that I've been interested in.
When IRONMAN World Champion Jan Frodeno announced recently that he would be racing IRONMAN Austria in Klagenfurt this summer, my initial thought was… will Marino Vanhoenacker also be racing? The 15-time IRONMAN Champion is practically the owner of that race in results terms, with eight starts and eight wins including breaking the IRONMAN world record back in 2011. As he told me in an interview a couple of years ago, "I think everybody else at the press conference there already knows that they are not going to win that race with me there. I've been doing that course even more than people who live on it."
Well, having confirmed with Marino's Pewag Racing Team that he won't be racing in Kalgenfurt this year, this is why – he's going to race IRONMAN Lanzarote, a course he describes as "too hard and with too much wind. I can ride a bike but I can't climb properly." 
Interesting choice! That said, I wouldn't rule out adding a 16th victory to this list.
Duracell Bunny Lucy Gossage will also be returning to Lanzarote. Despite a primarily UK-based season plan, she'll be returning to a race she won three years ago, and she'll also be joined by uber-swimmer, Lucy Charles, who was third last year on her Pro debut.
In addition to athlete news, there will also be changes to the run course for the 2017 edition…
---
The male and female pro fields at Club La Santa IRONMAN Lanzarote which takes place in its 26th edition on May 20th, are stacking up, with new athletes entering the race each week.
Marino Vanhoenacker to race IRONMAN Lanzarote 2017
One of them is Belgian Marino Vanhoenacker, the 15-time IRONMAN champion and third place finisher at IRONMAN Hawaii in 2010, who has decided to take on the tough challenge for the first time as a 40 year old. He joins the previous three male IRONMAN winners here on the start line: Jesse Thomas (USA) in 2016, Alessandro Degasperi (ITA) in 2015 and Romain Guillaume (FRA) in 2014 along with Frenchman Cyril Viennot, the 2015 ITU Long Distance World Champion who also has two top-six finishes in IRONMAN Hawaii and many others high-profile names.
"Lanzarote is a classic but I have never done it and I am not sure I would do it next year, so now is the time. I came to Club La Santa in April and did some homework before I decided to go for this event. I'm eager to enter this race and see how far I can get and I think I have a chance for the win but with the toughness of the course and the competitors, I think my chance of winning is not as big as other races I enter, because the course doesn't really suit my style of racing," the former IRONMAN world record holder says.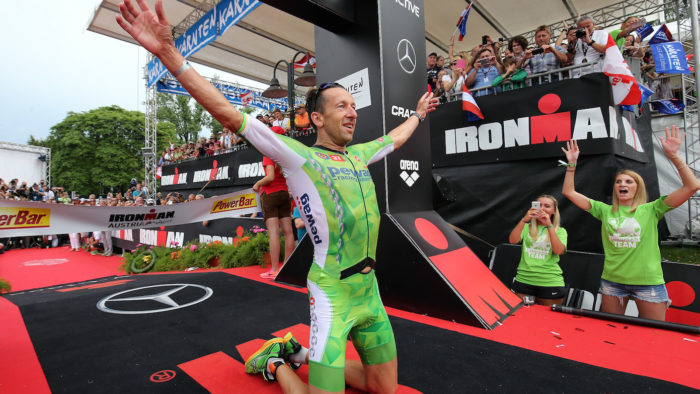 "I've been going to this island for about 15 years. In the beginning I trained with Luc van Lierde and always left the island worse than when I arrived, because he killed me in every training camp. After the first two years I said that I was never going back to that island, something did not work for me. I stayed away for 7 or 8 years but I have come back the last 6-7 years a couple of times in the winter period. I don't feel that I have conquered the island, but I have learned to live with it. There is no point in fighting the winds and the climbs, you just have to suck it up and live with it, and that's what I did the last few years. Many times people have asked me why I didn't do Lanzarote as it might be a race that suits me, and I always said that this race is too hard and with too much wind. I can ride a bike but I can't climb properly. I always thought that if you do that tough a race you ruin the rest of your season because it is so hard, but that was a time when the goal was still Kona, which is out of the story for me now, and that puts everything in a different perspective," the Belgian says hinting he will go hard or go home, as he normally does when racing IRONMAN:
"I am a guy willing to take risks and when I race I put everything out there, so why not take that way of thinking into your race choice. Since I somehow made a bad race in New Zealand I still have some energy left, and with a big time gap until the next event, I thought this might be the moment to give the Lanzarote story a shot. I am still convinced it might be too much climbing for me to win, the race is too hard and slow for my kind of weaponry, but I am eager to finally found out if it really is too hard or if I can do something in this race," Vanhoenacker says.
Last three years women's winners ready for more action
The women's race will also be exciting as the three previous champions also line up May 20th for another showdown in the lava fields.
Lucy Gossage (GBR) won in 2014, Diana Riesler (GER) took home the win in 2015 and Tine Holst (DEN) is the defending champion from 2016.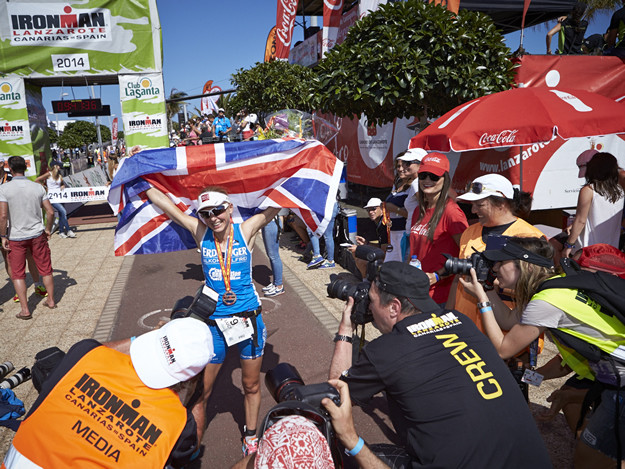 They take on the likes of Spanish hope Saleta Castro, Brit Lucy Charles and Belgian Alexandra Tondeur among others.
New, improved run course: Two laps instead of three
The 42.2 km run course still takes place along the waterfront with the finish line in Puerto del Carmen, but this year, the marathon course now runs into the capital in Lanzarote, Arrecife, and the picturesque Charco San Ginés in Arrecife, where the local shops and restaurants will create a great atmosphere with music and lots of spectators. The new course also creates more space for the athletes with the two laps.
Details: The run course of this 2017 edition is two laps, the first lap is approximately 30 km reaching and surrounding the emblematic Charco San Ginés in Arrecife, followed by a second, shorter lap of approximately 12 km in Puerto del Carmen.
Check out a map of the run course here.