Elite coach Mark Buckingham joined us throughout the finals of the first Super League Triathlon Arena Games in Munich on Saturday.
We featured his insights on the live blog and as the dust settles on the season-opener, won in emphatic style by Beth Potter, we caught up with him to get his reflections on the key talking points – starting with the women's event:
Peerless Potter
I think from start to finish she was seamless. I spend quite a bit of time with Beth so I was trying to look for faults in her performance and I couldn't really find any, to be honest.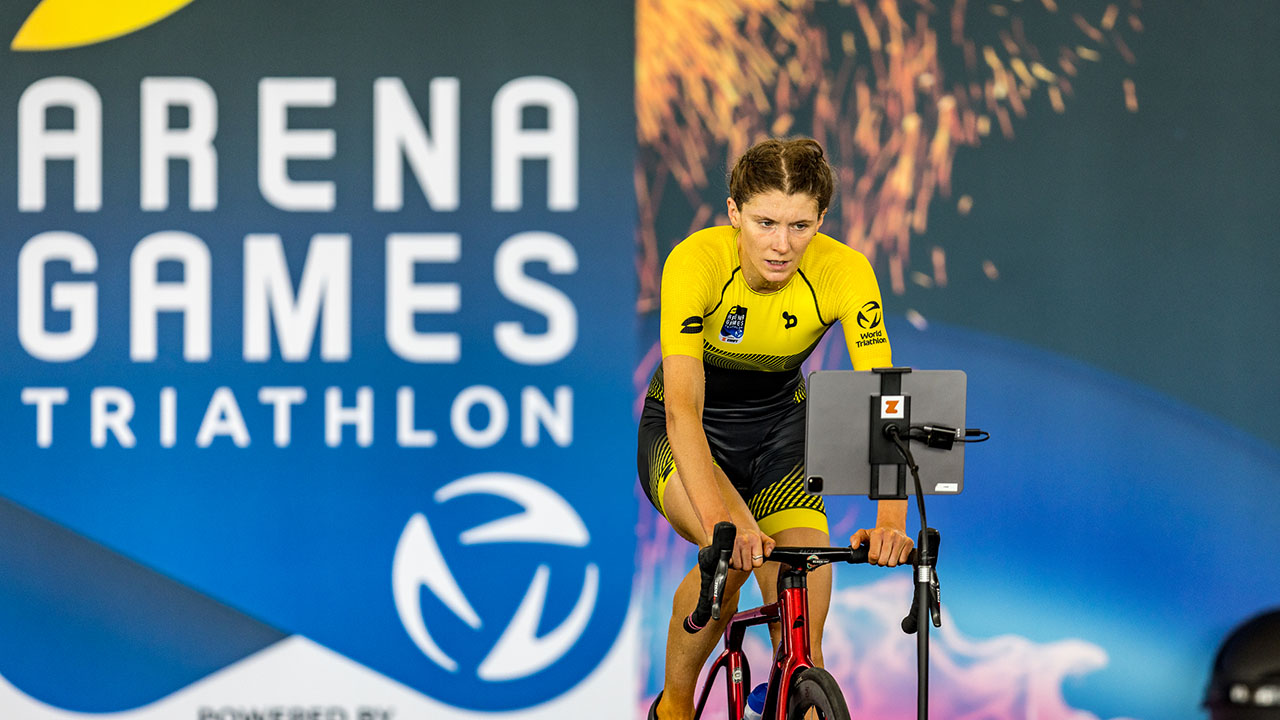 I think she'll be really happy with that. I think she knows that wasn't the strongest field and that potentially at London next week the line-up is going to get a bit stronger. So I was actually looking to see how much she tried to make it a dress rehearsal and she did a real good job of that. Sometimes I think when you've got an easy win there, you can easily knock it down a few gears. But she didn't. She pushed really hard right through the race.
She wasn't swimming on Monday and Tuesday at the start of the week – I spoke to her run coach on Tuesday and he was like: 'I think she dug a bit too deep last week and over the weekend', so she had a couple of days off and it obviously paid dividends.
Looking at the provisional start list for London on the 23rd, you've got girls who should push Beth a bit more. Jess [Learmonth] should be back. And fellow Brits Georgia Taylor-Brown and Sian Rainsley are down too.
There's Cassandre Beaugrand who is tipped as a potential individual Olympic medallist, with her focus on Paris 2024. She was known as one of the fastest runners in the sport before Beth came along and I think Beth has now got her swim to Cassandre's level, so it should be really interesting and a great race.
Best of the rest
I think the girls raced quite well behind Beth and even though they kind of probably realised that Beth had gone, there was still a battle for silver and bronze.
I actually thought Anabel Knoll might have taken a chance on the bike to shoot past Lena Meissner, because we knew Meissner runs a bit better.
But she wasn't quite able to take that opportunity – they came off the bike together and Meissner just showed her running pedigree. It was good to see Germany on the podium with second and third in front of the home crowd.
And it was great to see the crowd full stop – I think it makes a big difference and London should be a fantastic atmosphere.
That tricky second stage
It was a really interesting format on Saturday – with that reverse order of run / bike / swim in the middle of the final, fascinating to watch.
It kind of zeros the clock a little bit. I think in the back of the athlete's mind, they're maybe not totally sure where they are on paper at that point and you end up racing a bit blind on that second stage and you've just got to go for it.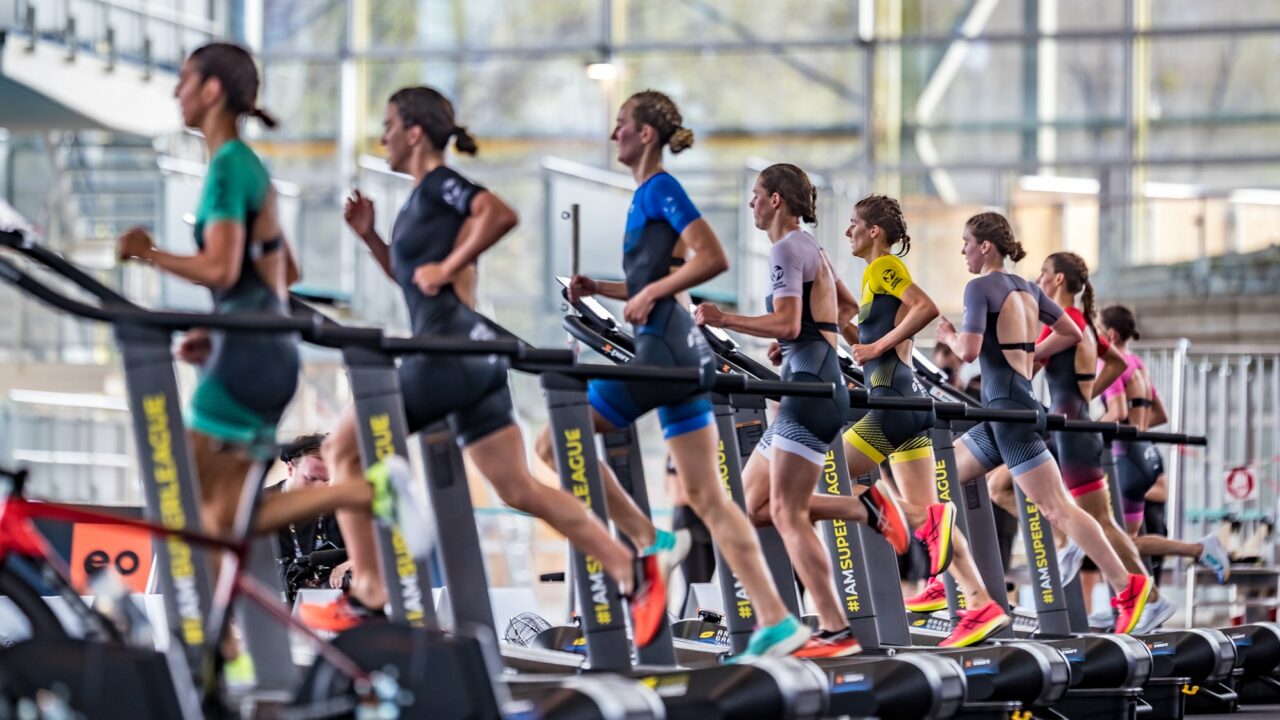 You can't be thinking I'm in a pack, I'm fine. You've sometimes got to be aware if you were down on the first race that you've got to work really hard on this one. So I think that second stage maybe unsettles athletes because they don't know where they are in the race as a whole – it's quite hard to do the maths in that environment. The first stage you do because you all set off at the same time. And the last stage, you know because it's pursuit.
Whoever comes up with the format, I think fair play, it does change the dynamic of the racing. It really does and even though it starts with a run it actually probably helps the swimmers most of all.
Click here for Mark Buckingham's verdict on the men's race.