Not once, but twice, Belgian triathlete Marten Van Riel has come within striking distance of an Olympic medal. After sixth place in Rio and fourth at the most recent games in Tokyo, the 30 year old is putting it all on the line for one last chance in Paris.
In our interview with the 2021 WTCS runner-up, Van Riel shares his progress on the way back from injury, reveals plans for his return to racing and gives an in-depth insight on the emotions that come with getting so tantalisingly close to an Olympic medal.
Down but not out
After a long period on the sidelines due to injury, things are beginning to look brighter for the Belgian star. After a fall at WTCS Leeds last season, scans revealed a bone oedema on his talus (ankle bone), which has so far kept him out of action for the best part of a year.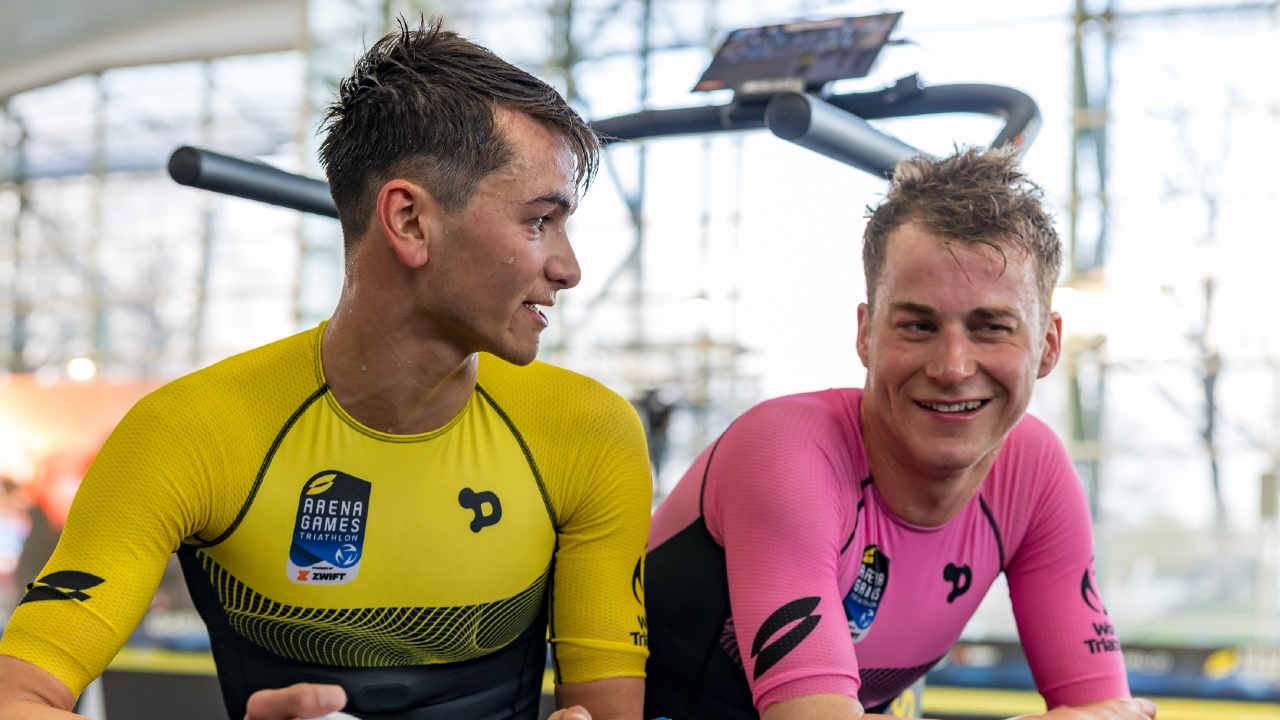 After some good news in January, however, Van Riel is now back putting the training weeks away, with his comeback from injury now slowly but surely taking shape.
"I got the green light on January 1st to run, which was really nice because it kind of felt like a reset and a chance to get the New Year going properly. Since then, I've been training really well, and I think my swim and bike are already at the level but the run obviously still needs some work.
"I've done some LT1 [Lactate Threshold] running which is maybe around 3:40/km pace and some strides to test if I could handle some faster work. This Saturday, I will have a session where I'll be building a bit towards maybe the 3:00/km mark and see how that will feel, and then I'll go from there."
With run training now on the up, Van Riel is beginning to see the light at the end of the tunnel, and shared that after a promising last few months he has finally written down his comeback race on the calendar.
"I believe I can be competitive, especially if I can get the right mental mindset, so I'll be doing the WTCS in Yokohama. I'm going on April 10th to Sierra Nevada for a month to train at altitude, then I'll travel straight from there to Yokohama.
"The first two and a half months of racing at least will be about getting some Olympic points and working myself back up the ranking. I only did two races to count from last year, and Yokohama and Cagliari still count towards the first period [of Olympic qualification], so I will definitely be there.
"I'm not too worried about points, because I believe that if I can get back to the level that I want and know I could in the past, then I can qualify for the Olympics. However, I do think that it's a good step to build back into some Olympic distance events, then some sprint distance racing and slowly throughout the season try to build the general shape back to where it was before my injury."
Happiness breeds success
Whilst Van Riel will have to meet the qualifying criteria set out by his federation for the Paris Olympic Games, he shared that in the run-up to next summer, he plans on following a racing schedule that also takes what he wants to do into account.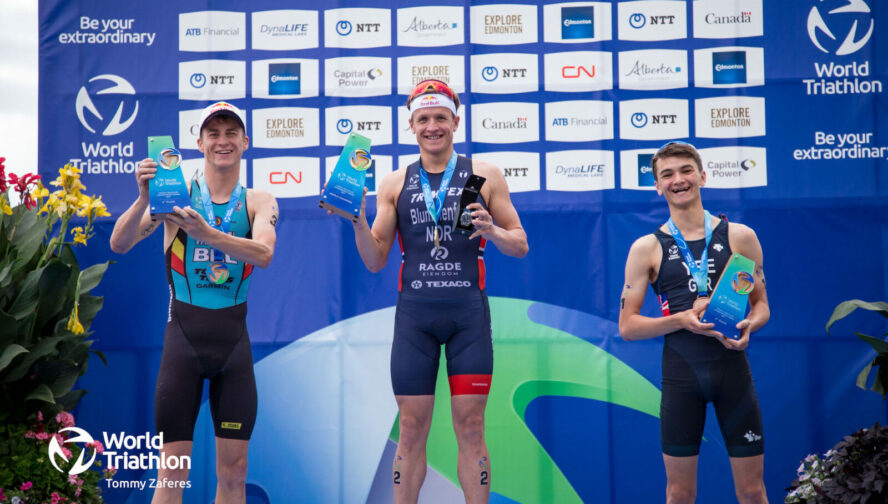 "I realised last year, after doing some of the short course races, that I don't want to give up everything anymore. I know the ideal plan is probably to do a full short course calendar and then Paris, but I don't want to give up trying to dabble in long distance racing for that.
"I do want one more shot at the Olympics, after my fourth and sixth place, and I want to be as best prepared for it, but I think that I will be best prepared if I'm happy. I think that just following the same journey around the world, following the WTCS, doing all those races, is not what makes me 100% happy anymore."
The Belgian added that whilst he understood qualifying for the Olympics requires some adherence to the WTCS calendar, around that, he intends to do what works best to maximise his chances in Paris.
"What has really changed is that I really know now that I don't want to just follow the WTCS anymore. I want to pick some races and I want to be able to do some long distance races in preparation, even though I know that it's probably not 100% the best preparation for the Olympics.
"Because of this, especially this year, I'm going to be looking at more of an individual approach. Hopefully, if I qualify for the Games, then for the last six months before the Games, obviously I would be all in for just that one goal, but after that, we'll see."
Third time lucky at the Games
Van Riel, who finished within twenty seconds of an Olympic medal in Rio and within 30 seconds of a medal in Tokyo, knows what it takes to be on the cusp of an Olympic podium. In Paris, the Belgian will fight one last time for that elusive medal.
"Obviously, I wish I had a medal, but I haven't got one. Fourth especially, it's a painful position, but on the other hand, I'm really proud of what I achieved in Tokyo. I think that Rio, actually was more of a missed chance, but I was still very young and up-and-coming.
"I think it [Rio] was the perfect course for me. The perfect scenario, where until the last kilometre, I would say I was so close to a medal. Over the last kilometre and a half, [Richard] Murray and [Joao] Pereira overtook me, but I think I was actually closer than my fourth place in Tokyo."
On what it will take to win a medal in Paris, Van Riel was very candid, but also confident that if his build-up to the event goes well, he has the capabilities to get on that podium.
"I think for Paris, first of all, I need a good approach on the way there, so I need to stay fit and healthy over the coming months. Then, even when I start the run, I think I can beat everyone, but I need to play to my strengths.
"I believe I can beat Alex [Yee] on the run, I believe I can beat Hayden [Wilde], but I do think I need to make them very tired. I will have to race hard and I think I will have some allies with the French who will try the same approach.
"I'm ready to take risks and go all-in on the bike. If I finish 45th, so be it, I don't really care. I want to medal, or otherwise, 45th. I don't really care about another top-8 or whatever, I will just have to make the race as hard as possible for one more shot."