Belgian Olympic hopeful Marten Van Riel is excited about his country's chances of challenging for the medals in the inaugural mixed relay event at Tokyo 2020.
The World Triathlon ranked #4 makes up part of the Belgian squad which includes Jelle Geens, Claire Michel and Valerie Barthelemy – all four ranked in the world's top 50.
"I want to keep it on low profile," joked the 28-year old during his interview on the Inside Tri Show, "we aren't on many people's radars yet.
Super excited about mixed relay
"I'm super excited about the mixed relay. We are a very small country – not a usual triathlon powerhouse and at the moment we have two men who are at the world level and also two women who are at that level and that's amazing to have."
The quartet have already showcased their group talent with victory at the Tokyo 2020 mixed relay qualifying event held in Lisbon in May – van Riel the anchor leg of the formidable unit.
"I think we can surprise a lot of people if the circumstance turns out right," concluded the Belgian.
Not only will Van Riel compete in the mixed relay, he has also earned a spot in the men's individual race where he will compete in a 55-strong field for Olympic glory.
He has experience competing on the biggest stage of them all. The then 23-year-old finished sixth at the 2016 Rio Olympics – a mere 20 seconds off the podium.
And the Belgian has maintained that fine form throughout the last few years on the World Triathlon circuit and has finished in the top 10 on all but one of his last 12 solo races.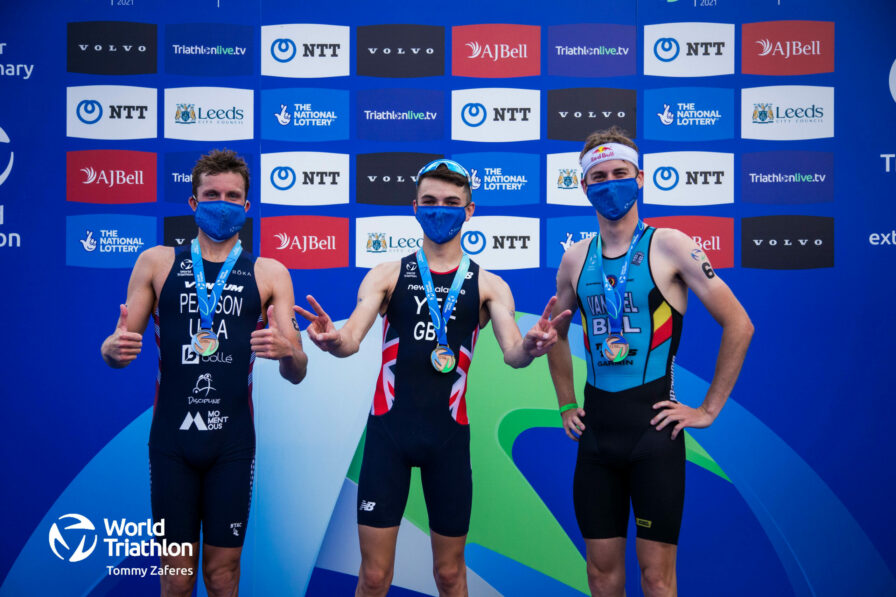 His latest performance, a third place finish at the World Triathlon Championship Series event in Leeds, UK, certainly showcased his podium pedigree ahead of the Olympic Games – although he admits he has no idea how the race is going to pan out tactically.
Van Riel on race strategy
"I think there is going to be some breaks in the pack because there is only 55 on the start line and it's always a very special fact that it is such a small field. I think that is going to break up the group a little bit.
"I don't think the gaps will be very big so that is why it was good for me to build some confidence in race like Leeds where we came off the bike in a big pack.
"I have to get over that stigma that other people give me – which I also give myself – that I need a breakaway to perform well. I think I have improved so much in my running that I can also be confident in my run."
"There is going to be a couple of guys who are really going to push – like myself, the French guys and a few other people.
"But then at the back of the field you will have a couple of guys who are really going to push through late, like my teammate Jelle [Geens] and some of the Australians in the race.
"I think there is a good balance right now in strength of both the front running group and those who like to come through late."