After overcoming that (incorrect) penalty for a false start that he didn't make in London a week earlier to finish second, Australia's Matt Hauser arrived in Germany for Super League Triathlon Munich on Sunday with a point to prove.
Motivation is good, but when you are up against the likes of Hayden Wilde, you need more than just 'seeking redemption' to achieve your aims. He did just that.
Hauser produced a stunning finale to take the Munich win – and now tops the Super League Triathlon Championship Series standings, heading into Malibu.
Fantastic finish
I was on-site in Munich to watch the event in person, and in all honesty, heading into the final swim-bike-run stage of the Enduro, I'd all but written off Hauser's chances. 15 or so minutes later I was clearly very wrong on that call… and the unpredictable nature of SLT racing played its cards again.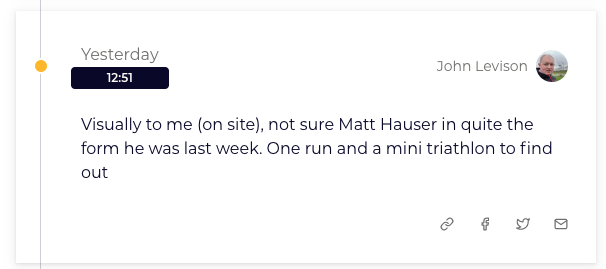 Hauser got himself back into contention with an incredible final swim, and finished the job off in style on the run. I spoke to him just minutes after the race, to ask how he managed it.
"I definitely didn't make it easy for myself. I think I put myself in a bit of a hole on that second bike, and just a little lapse of concentration on the mount line and I had a deficit to catch up. They were yelling to me going into that third swim, 'Big swim from you Matty, and that should pull it out.'
" I had the confidence, but I just needed to get my head in the game and I stayed in it the whole race and yeah, I surprised myself to be honest."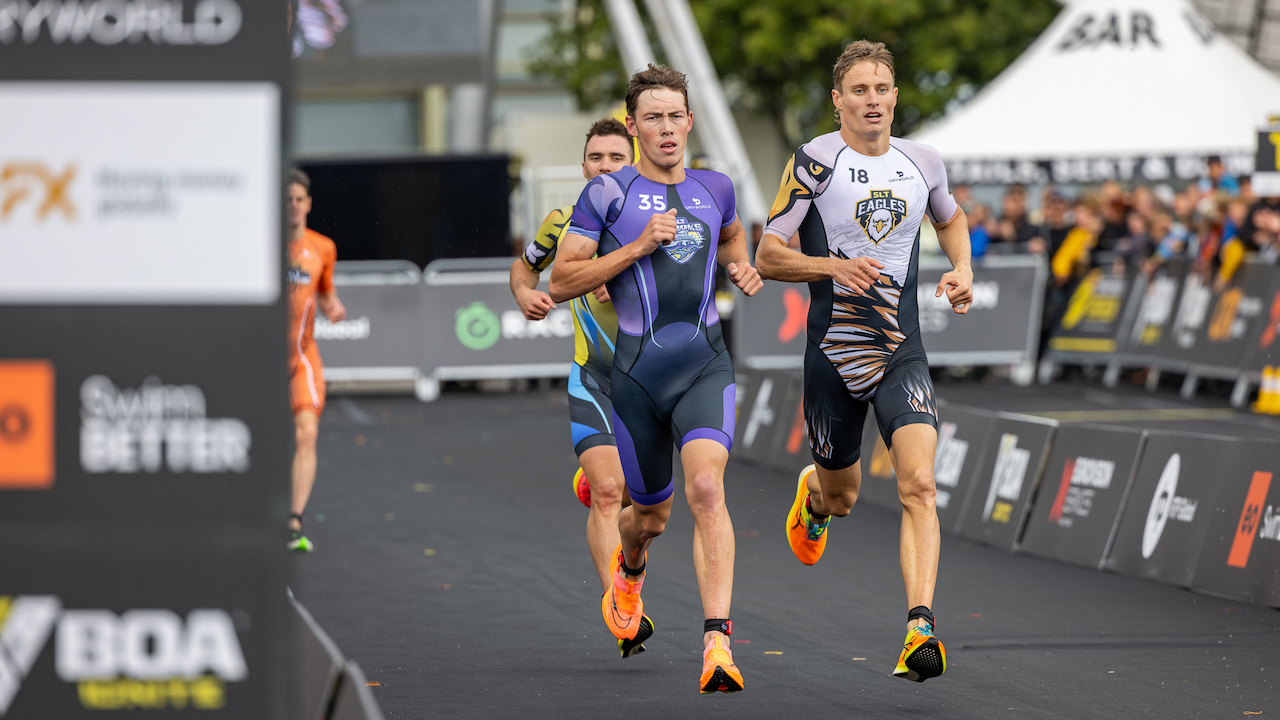 By contrast – again, to my eyes at least – Wilde had seemingly looked in complete control all day, both physically and tactically. Did Matt still believe, late in the race, that he could take the win?
"I have been in great form and I trusted that, and I knew that I could be up there if everything went right. To be honest, in order to beat Hayden you really have to be on a perfect day, and luckily that happened for me and I was able to finish off strong in some really tough conditions as well. I'm really pleased."
Winning mentality
Hauser's season has included top tier results in Hamburg (second), Commonwealth Games (third), SLT London (second) and Yokohama (fourth) to name just four. That final step for an elite athlete – from contender to champion – can be one of the most difficult, and so I asked Matt if this victory felt as though it could be significant, opening the door to the next phase of his career.
"Definitely. It's all about knowing and believing that you can win and get on the top step – I think that's half the challenge. You know most of these guys are on a similar level, but until you get that self belief under your belt and know that you can be up there, that's a really powerful thing.
"I think I'm starting to believe in myself a little more, and this year has really been a product of nine months worth of hard work and training that myself, my coach and my training partners on the Gold Coast have put in this year, and we are starting to reap the results. I'm really proud."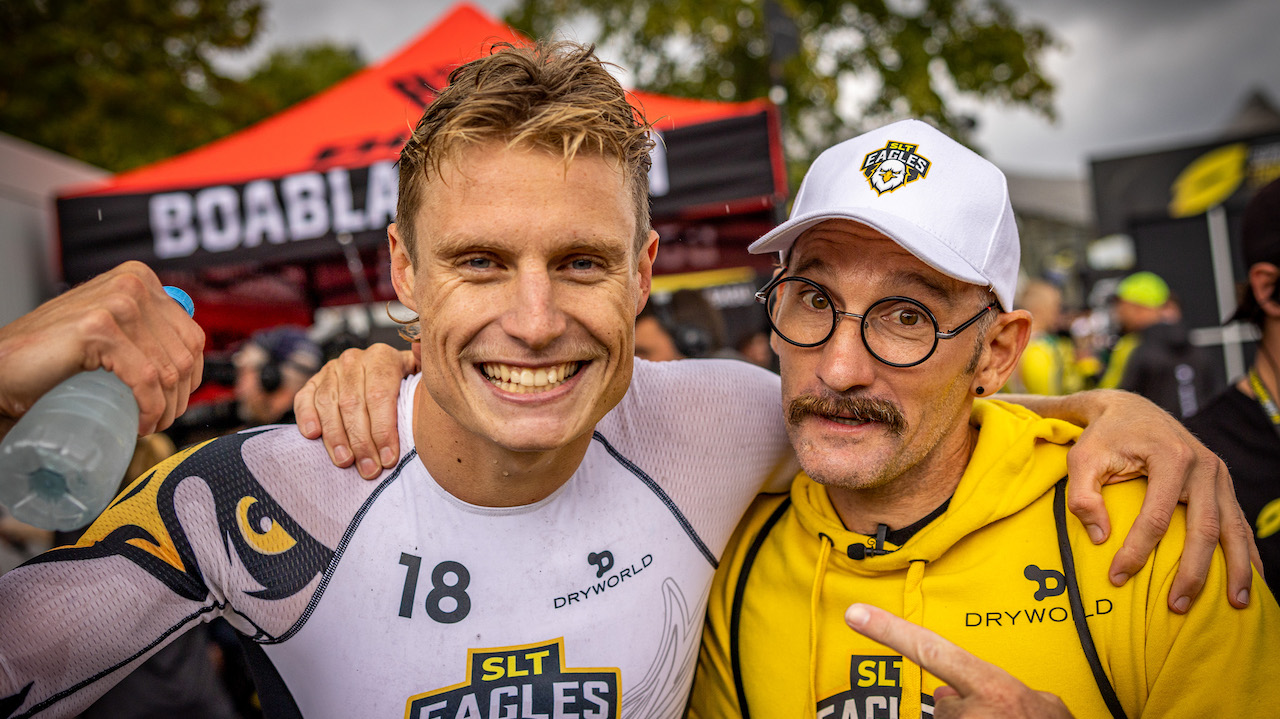 Following up on that theme, when I spoke to Matt last week in West India Quay, he said that Tokyo 2020 (where he finished 24th), was a "wake-up call" in terms of what was required to compete. He expanded on that for me:
"I'd be silly to say that Tokyo was a successful campaign. I think I went into it a little bit underdone, and I really went away from that and knew that I had to work really hard to try and get up to Alex and Hayden. I didn't want to miss the boat; they are starting to change the guard of triathlon and I really didn't want to miss that.
"I wanted to be a part of that. This year is kind of showing that it is a bit of a changing of the guard and I'm just so happy to be up there with them."