Track and field legend Michael Johnson's presence at the PTO US Open in Dallas last year helped raise the profile of triathlon in a positive manner as he engaged with the athletes, the fans and the wider audience via the TV broadcast.
But there was a positive of a very different kind for the men's race winner Collin Chartier which put the sport in the spotlight for all the wrong reasons.
For in April of this year it was announced that Chartier – who was handed a winner's cheque of $100,000 in Dallas – had been suspended for three years by the International Testing Agency (ITA) after testing positive for EPO in an out-of-competition doping test on 10 February 2023.
Taking on the cheats
And looking back on that now, Johnson says no one should be surprised that triathlon faces a huge battle against doping.
In a wide-ranging interview with TRI247, he told us: "There isn't a sport out there where you're not going to have people who are going to cheat or who are going to try to skirt the rules.
"It would be silly to assume that you're not going to have that – and you're going to have more of that the bigger the sport gets, the more money there is in the sport.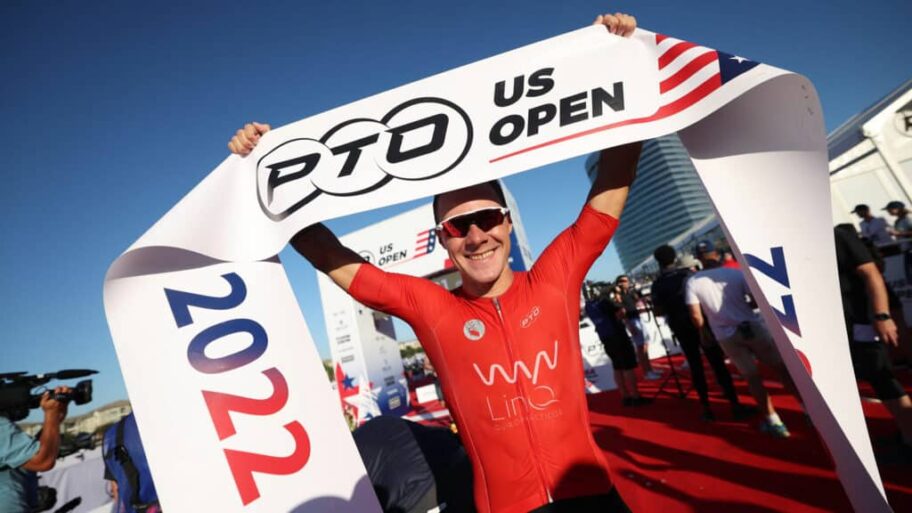 "The more fans and the more success the sport has, the more you're going to have to be on top of that and the more you're going to have that problem.
'Sport a microcosm of society'
"But it's not an insurmountable problem. I've always said with my sport of track and field, which has had more than its share of high-profile doping scandals, that to expect that we're going to ever be able to totally eradicate doping from track and build would be akin to thinking we're going to eradicate crime from society.
"Sport is just a microcosm of society. You have good people and you have people who are going to try to cheat and that's why you have law enforcement and the criminal justice system in society, and that's why we have anti-doping agencies in sport. And so every sport is subject to this. So not a surprise at all."