In the first part of our extended interview with Non Stanford, who retires from professional triathlon at the end of this month, we looked back on how a young gymnast – with a desire to compete at the Olympic Games – found herself in the sport of triathlon.
As she explained previously, it was only by winning the U23 World Triathlon Championship in 2012, that she finally considered herself as a triathlete.
12 months later, she was the senior champion too, and that's where we pick up the story…
2013 – a dream season
After winning the U23 World Championship in 2012, Non Stanford had shown she could perform on a world level. More importantly perhaps, she'd given herself belief. Senior world champion 12 months later however, that was quite a statement. Few saw it coming:
"I don't think anyone would have predicted it. I started to have some ok performances in 2012 in the World Series, I think sixth in Stockholm and 11th in Sydney – but then others a bit inconsistent – so some promise, glimmers of hope, but winning that title in Auckland changed my perspective and showed me what could be possible.
"I definitely didn't think I could step up the following year, and I think only two athletes have done that (winning U23 World Champs and Senior World Champs back-to-back), myself and Alistair Brownlee. I surprised lots of people, including myself. That 2012/13 winter there was a huge shift in my attitude and my commitment to training.
"I'm really bad at saying no to things historically – going for that coffee / meal / ride / helping out – but I committed to focussing on myself and triathlon, with social life secondary. That's what I did that winter and really got into a great shape with consistent training.
"The first few years that I was in Leeds I really struggled with coping with the volume of training, but over that winter I think my body finally adapted and with all the extra one-percenters I was doing, it really paid off. It was a bit of a dream season really."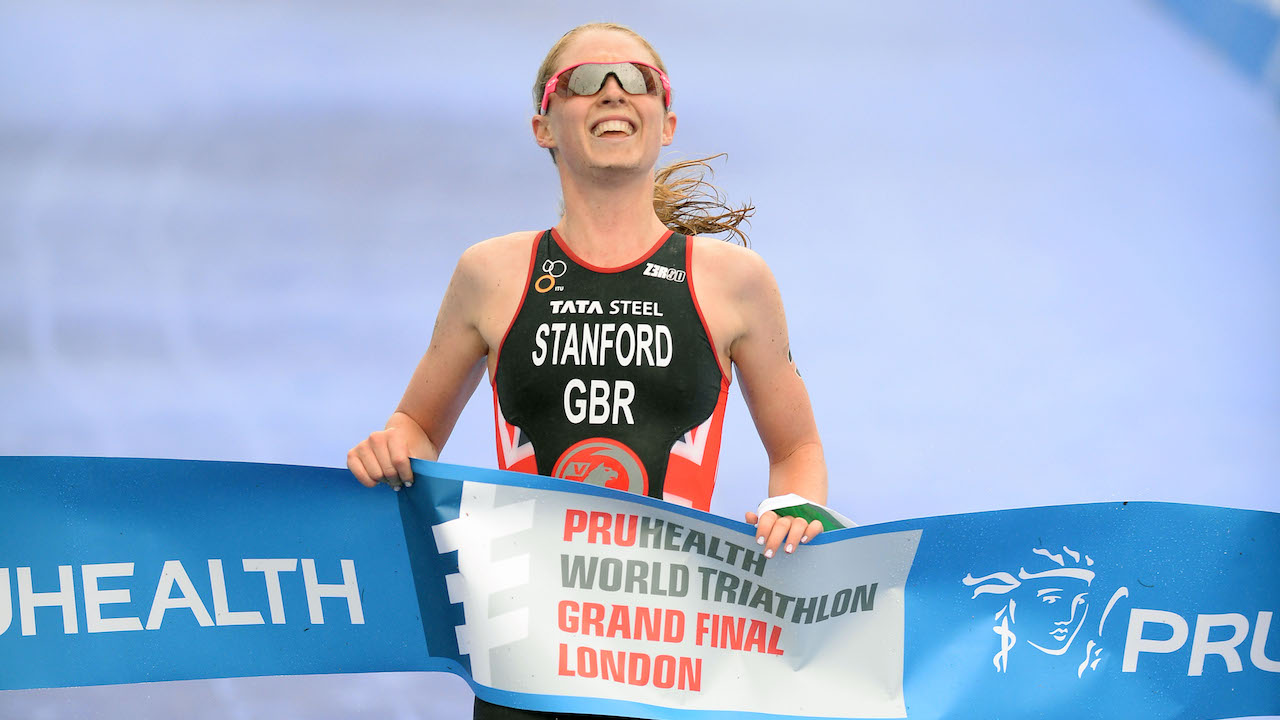 Winning on home soil
With Elite triathlon now being a global sport, Stanford had the added benefit of the World Triathlon Grand Final being held in Hyde Park, London, that year. That made her victory, claiming the world title in the process, even more special.
"I feel very fortunate that the Grand Final happened to fall in London that year, a year after the Olympics of course and the hype that still existed around triathlon. There were so many people out watching, it was insane and at points you couldn't even hear yourself breathing, because they were so loud.
"I went into that race ranked third, and it was basically whoever crossed the line first between myself, Gwen Jorgensen and Anne Haug would get the title. Anne had a terrible swim and so never made the pack and Gwen crashed on the bike; it was a pretty miserable (weather) day, and so it all sort of panned out perfectly.
"Ultimately I'd have liked Gwen to have got off of the bike because I ran so well that day that I think I could have challenged her on the run. I think I ran a 33:12, which included a 15 second penalty, and so you are looking at a sub-33 minute 10km.
"I was in great form that day, and to win it in front of a home crowd – and to win the race in which you become world champion – is a nice way to do it, because it is nice to cross the line and have that moment. It makes it even more special, it was an amazing day."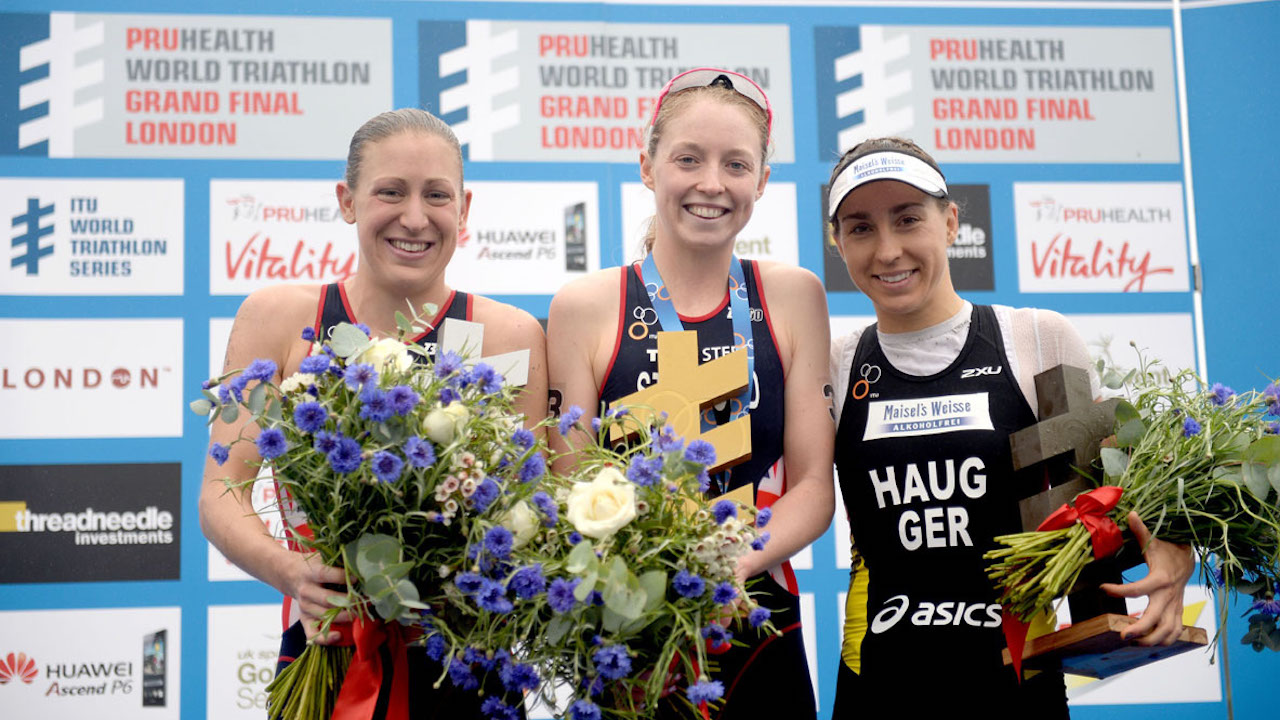 The Olympic Games – finally
As we found out in part one, finding a way to compete at the Olympic Games was a lifelong dream for Stanford. That would finally be achieved, in triathlon, at Rio 2016.
"I finally found the sport I could go in – I think I was 28 when I went to Rio – so about 19 years later. It was a dream come true to represent Team GB and be part of the Olympics and finally fulfil that dream that I had. I didn't get the result that I wanted in Rio, and that still hurts – it took me a long time, but you learn to live with it – but now that my career is coming to end, I'll have more and more time to look back and reflect on it and be proud of it.
"I finished fourth, it's not a disaster, but it's that agonising position of being two seconds off the podium in the end."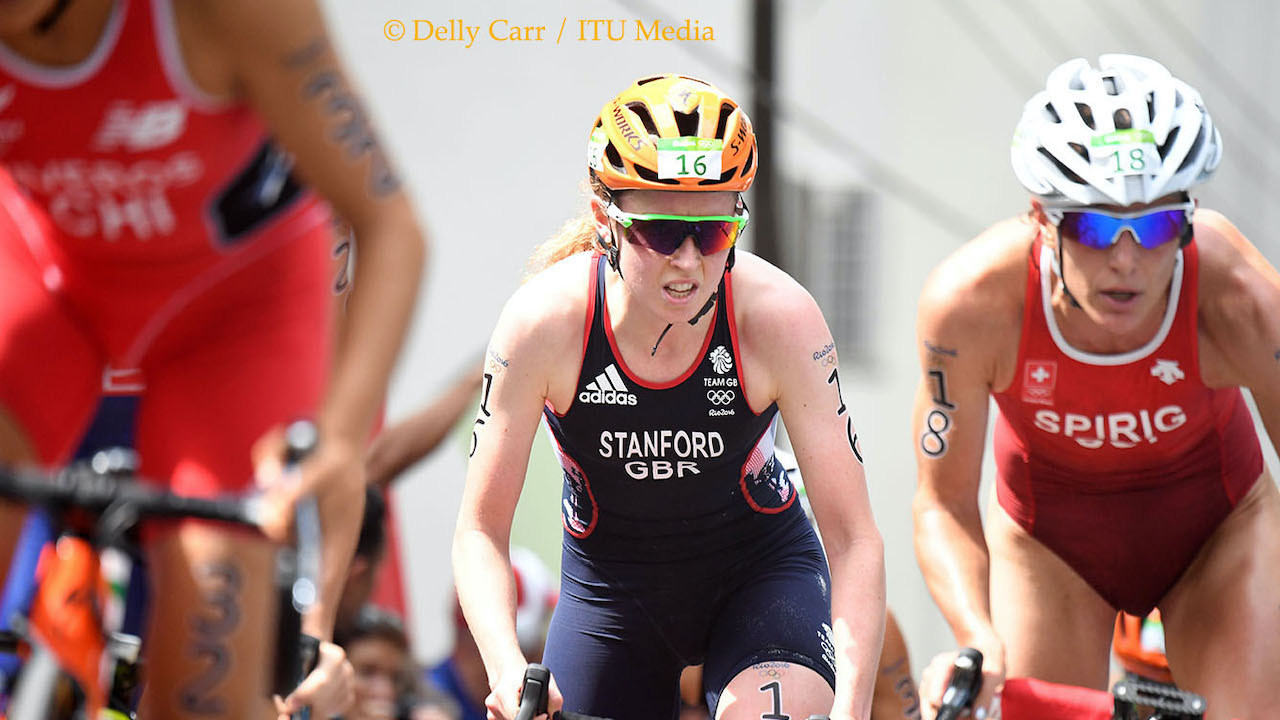 Regrets?
We'll find out more about the pain of that fourth place at the Olympic Games in the final part of this feature, but as I highlighted to Non, a career which includes world titles (Senior, U23, Mixed Relay), European championship gold, Commonwealth Games silver, fourth at the Olympics plus a host of WTCS and World Cup wins, is an impressive collection.
"I'd like to have medalled individually at the Commonwealth Games too, but it's actually really special to do that as part of a team. We are incredibly proud to be Welsh, a small nation and we defied many odds winning that medal, so that was a really special moment as well. I can now say I've got one of them.
"As an elite athlete you always want more, and always expect more of yourself. That's what drives you I guess, to keep training and keep doing more, but some of the greatest athletes have never won an Olympic medal and so I just need to remind myself of that!"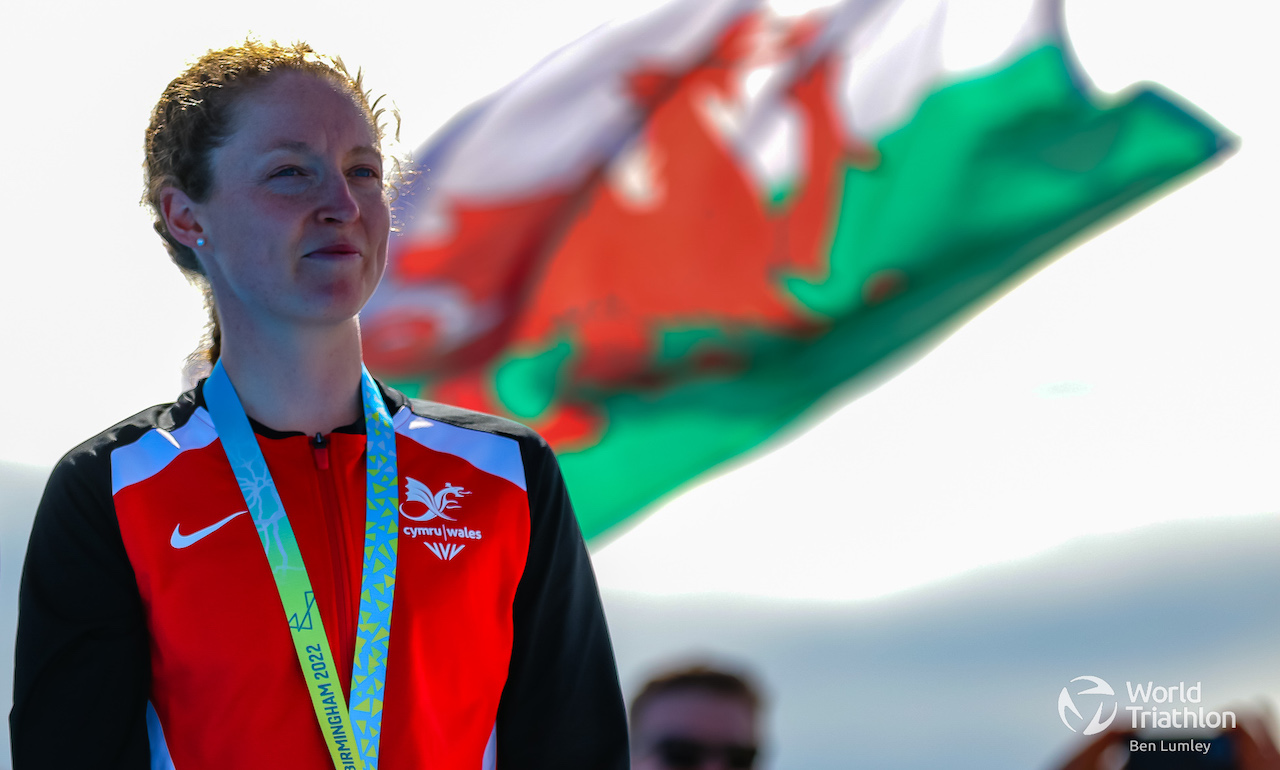 Non Stanford interview series: