The second part of our extended interview feature with Non Stanford looked back on her impressive career and focussed on some of the many highlights she has had over the past decade.
It hasn't been smooth sailing however, as injuries have been a regular feature of the Stanford story. Fourth place in the Olympics Games is an incredible achievement, but as Non explains, it led to a mental battle that almost saw her leave the sport four years ago.
2014 wiped out
As well as plenty of medal and championship-winning highlights, the pathway to success is rarely smooth for any athlete. Non outlined the most challenging moments of her career.
"There's three standout moments. My career has unfortunately been littered with injuries, and it's become a bit synonymous with me. That's a shame, because I never wanted that to be the narrative. I think a lot of that was due to my drive to always push hard and do more.
"The first one was 2014. I tore my plantar fascia in early March and missed the whole season. That was through this internal drive to prove that 2013 wasn't a fluke. I think I was pushing so hard in training that winter. I was flying in training and tore it during the Trafford 10k. I was on for a sub-32/low 32 minute 10km going through 5km and feeling good, but it just went. I'd had some problems, but it finally gave up in that race.
"Those efforts back-fired, but I was young and when you are young you can recover a lot quicker from things."
The mental scars of Rio 2016
Having spent 19 years dreaming of competing at an Olympic Games, it's ironic that her result in Rio – fourth, losing out in a sprint-finish for bronze to Vicky Holland – would lead to the biggest challenges of her career.
"The second and most significant tough time was after the Olympics. That was definitely more of a mental battle for me; I was so disappointed in what happened and I'd say it took until the end of 2018 for me to kind of come through that fog.
"That saving point for me was moving to (Coach) Joel Filliol and getting out of the Leeds environment. There was nothing wrong with it, but I just needed to get away and do something different. Moving to Joel's squad gave me a new lease of life because I was very nearly retired in 2018. I was just in a really bad place to be honest with you, mentally really struggling and not enjoying triathlon anymore.
I definitely let my emotions from the Olympics spiral out of control and I never really dealt with it properly.
"I think that was the toughest part of my career, those two years post Olympics. I didn't have any major injuries, just niggles really – but I think I let those get on top of me because I wasn't in a good place mentally."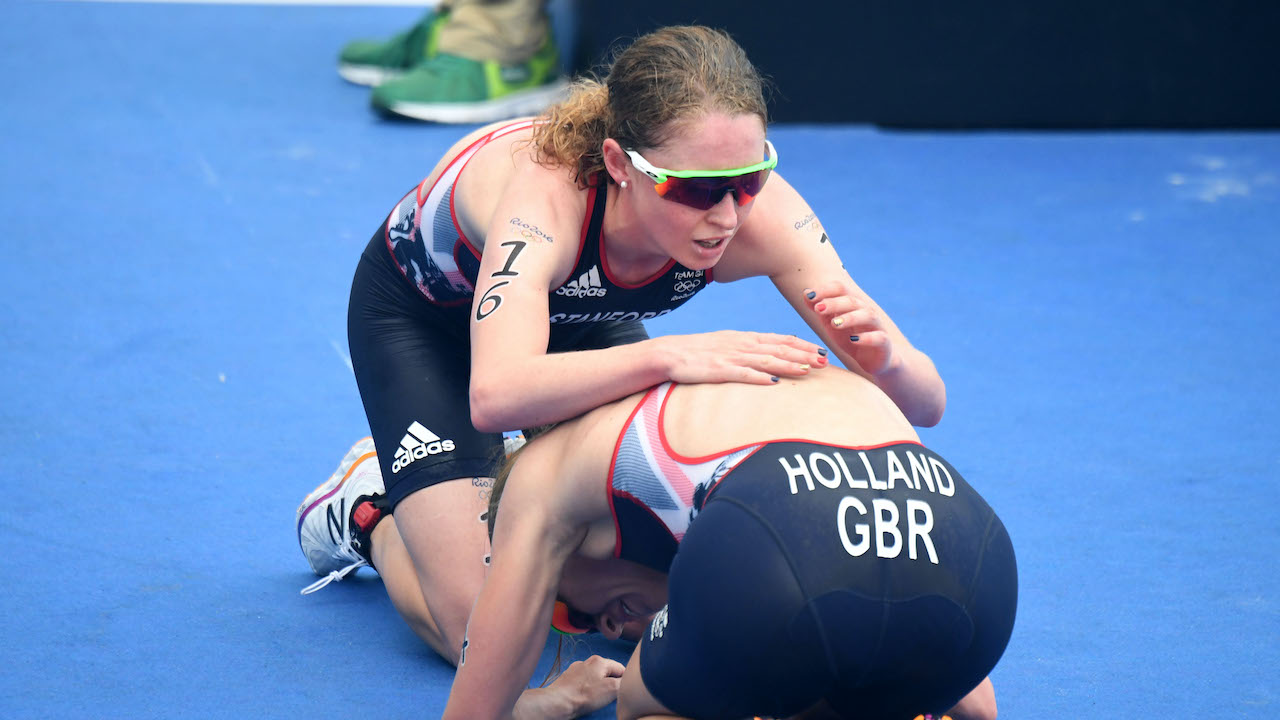 Learning to walk again
Major injury struck again in 2019, and coming at a time when Olympic selection and qualification for Tokyo 2020 was due, would prove to be another major obstacle to recover from.
Non explained: "At the back end of 2019, just as things started to go really well again, I had a really sore knee towards the end of the season and ended up having to have knee surgery. It felt like I'd finally got myself back, only to have the carpet ripped from underneath your feet again. The surgery was needed, as otherwise I would have risked my long term health, but it was also the case that it could have been the end of my career.
It was a pretty scary time as I was enjoying it again and things were going well.
"The recovery was pretty intense – eight weeks in a knee brace which had my knee locked out straight. And then it was a long road back after that, basically learning how to walk again because I'd completely lost all coordination and strength. It was a long journey back but I finally got there I guess last season with a few ok results, and then some good results this year again."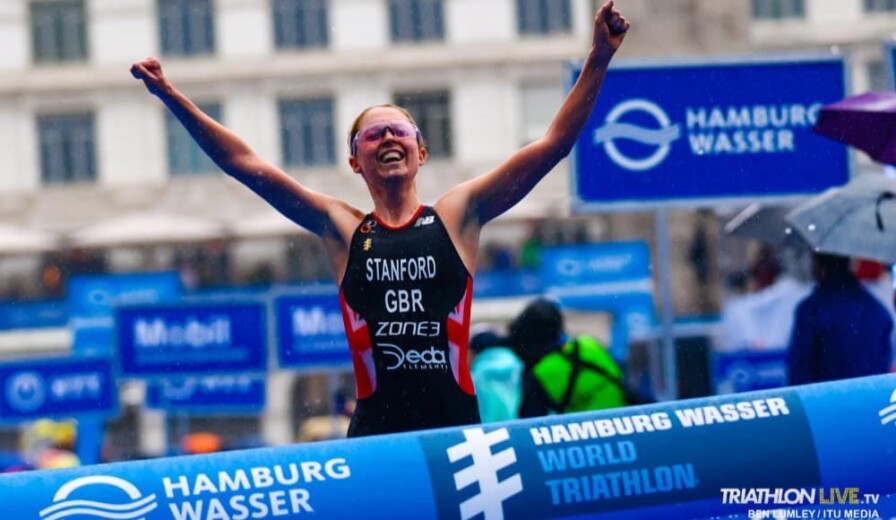 The perfect race?
Turning to more upbeat topics, triathlon is a notoriously difficult sport to perfect. Rarely does everything in one race go to plan, but I asked Non now, looking back on her career, which race she would regard as her best ever performance, regardless of finishing position or status.
"The closest to a perfect race – I think it's quite hard to look past London 2013. I had a brilliant day there, biked myself back to the front and probably had one of the best runs I've ever had.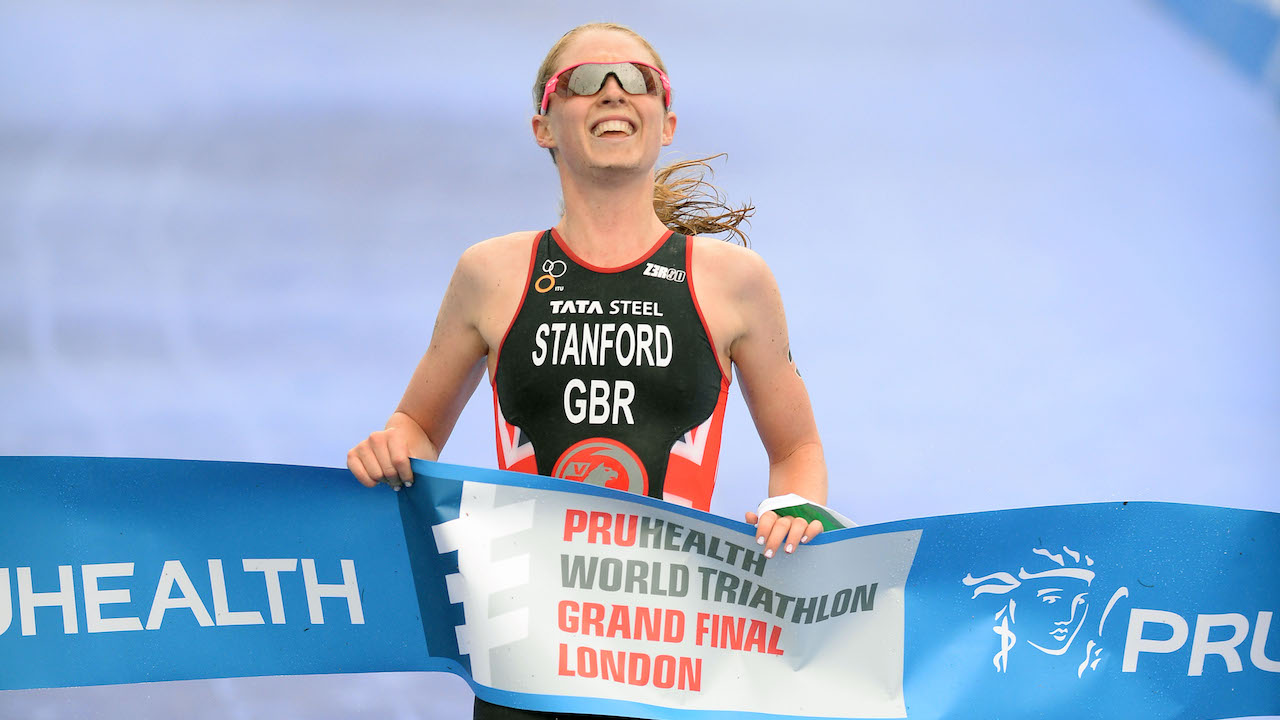 "I think Europeans recently was pretty perfect. I think I paced it really well. I actually felt quite unwell during the race, and later on during anti-doping starting vomiting pretty badly. I think to deliver when you are not feeling great and come through on the the run, I'd rank that up there with one of my best performances."
Welsh pride in Birmingham
While it came via a team event, Stanford was also rightly proud of her medal recently as part of the Team Wales Mixed Relay squad at the Birmingham 2022 Commonwealth Games.
"I would rank that up there as high as any of my results really. Winning World Champs is right at the top, but winning the silver medal with the team was a close second. It's definitely up there with representing Great Britain at the Olympics.
"My leg was probably easier in terms of physical effort than the other three. They had to go completely to the well, but I then had to play more of a tactical game and then an all-out run. It was pretty special, I'm so proud of the rest of the team because they all literally gave the best performances you could ever have asked of them and stepped up.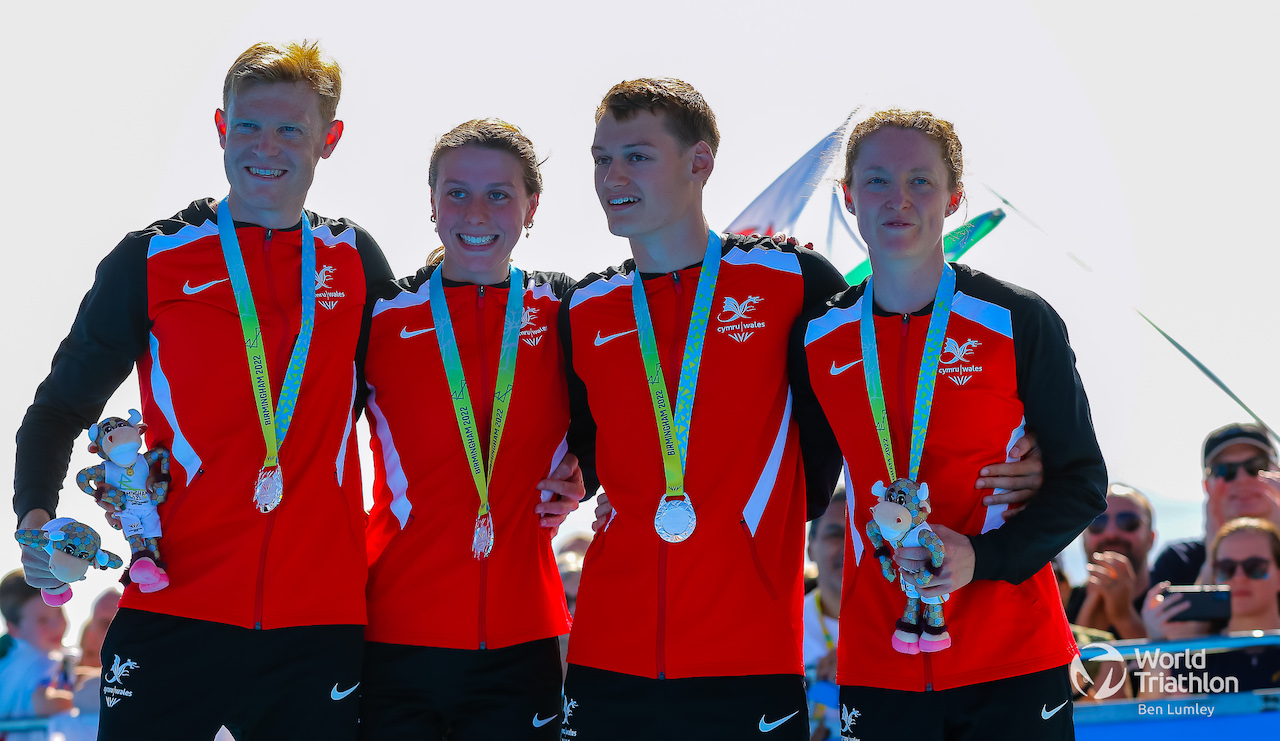 "I mean Dom Coy out-sprinting Matt Hauser who got a medal two days before in the individual race, was just incredible. They all just showed such incredible maturity, because they hadn't raced at that level before.
"British sports fans love an underdog, don't they? We were those underdogs, and to topple a triathlon superpower really at the end of the day. I know Australia haven't necessarily been in the best form recently, but they are still a very strong triathlon nation with some very accomplished athletes on the team, and so to step up and compete against them and beat them, was a really special moment."
Non Stanford interview series: