The door is about to close on the fantastic elite racing career of one of Great Britain's most successful triathletes, Non Stanford.
Non is set to race at the end of October at Super League Triathlon NEOM, bringing down the curtain on a career that includes back-to-back U23 and Senior World Triathlon championship titles in 2012 and 2013, fourth place at the Olympics and a host of WTCS wins.
Perhaps inspired by that finish line approaching, 2022 has proven to be a memorable year. In July, Non anchored the fantastic performance of Team Wales to earn Mixed Relay silver at the Commonwealth Games in Birmingham. That was swiftly followed up by a stunning display in Munich's Olympiapark, adding the 2022 European Championship title to her C.V.
On the back of all of that, I sat down with Non recently for an extended interview to look back at some of the highs and lows of her triathlon years, and what comes next.
A reality check – from Mum!
Before talking triathlon, I started by asking Non about her sporting history. Long before she ever raced in our sport for the first time, I was aware of Non's performance as a runner – but that was far from her first sporting discipline, as she explained.
"I was born and brought up in a Gymnastics environment. My Mum was one of the British Gymnastics coaches and judges, and from there I was pretty much surrounded by elite athletes, but they were gymnasts. I was always in that environment and so that sort of stoked the fire of wanting to go to the Olympics one day.
"I remember asking my Mum one day if she thought I'd ever go to the Olympics, as a gymnast, and she was an experienced coach…. and she said, "really sorry, but I don't think you will." I kind of made it my mission after that to find another sport that I could potentially go to the Olympics in.
"I tried swimming first and I was ok, but I was never a superstar. I went to some Nationals, got top-10 there, but I then found running in my first year of comprehensive school really. I was running cross-country for the school in the local league and it turned out I was pretty good at it. I think I won my first ever cross-country race and just went from there really.
"I was brought up in athletics as a teenager, had a fabulous experience through athletics and was kind of set on being a runner until I went to university. I got a bit injured and was fortunate that Steve Lumley was the triathlon coach in Birmingham and he sort of guided me intro triathlon."
No overnight success
If you take a look on the extensive World Triathlon results database, Non's first international triathlon races go back as 2009. It did however take Stanford several years before she would even consider herself a triathlete, let alone one having the talent to potentially make a career in the sport.
I think it took until 2012 when I won the U23 World title, for me to actually admit that I was a triathlete.
"Until that point, I think I was still a runner, just having a bit of a break from athletics, that would always go back and was just doing something a bit different while I'd had a lot of injury problems.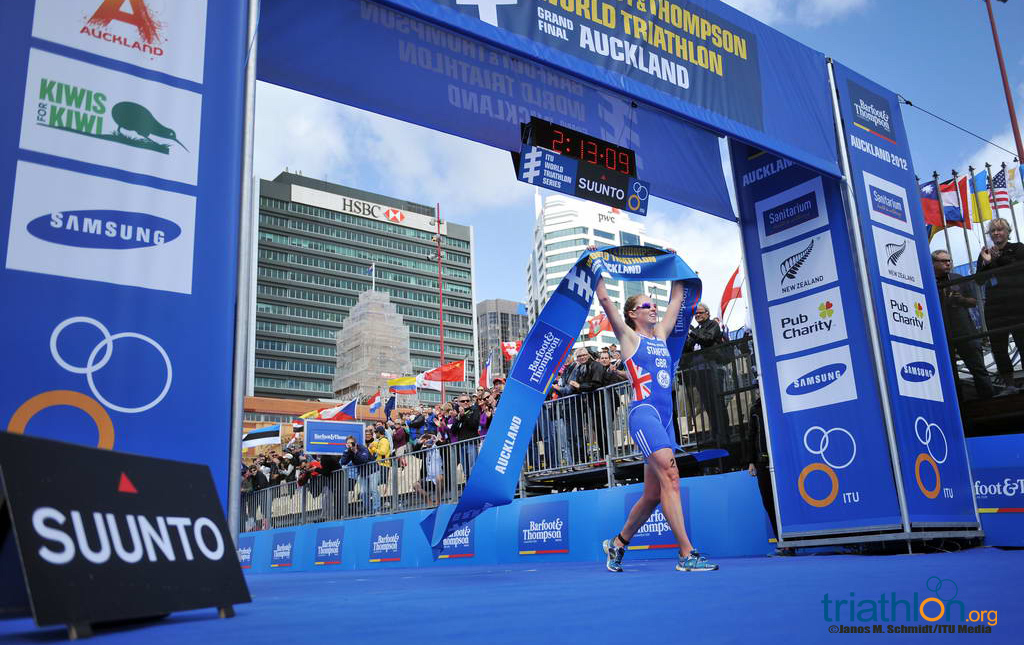 "I remember my first season of racing the British Super Series, which was maybe 2009 and crashing my bike at nearly every single one. At Blenheim I jumped onto my bike, was looking at my feet and crashed into a barrier. At Windsor I came off going around a corner and ended up in a hedge. I was a proper amateur, new to the sport, making all of the mistakes and somehow making podiums here-and-there at that level.
"I think my first Olympic distance was Strathclyde Park. It was a British Champs and Jodie Swallow won. I'm pretty sure that Jodie Stimpson and Kerry Lang were on the podium and I was maybe fifth or sixth, miles behind them. My aim was just to not get lapped out!"
Starting from the bottom
The 'living the dream' Instagram view of professional sport is rarely reflective of reality, and Non looks back fondly on her first steps in elite racing. They weren't glamorous, but she feels are a key part of the development process for any athlete.
"I remember getting my first European Cup start in Poland. That was a big learning curve, travelling as a student on a budget and staying in a youth hostel that cost about eleven euros per night – it was quite an experience. Then going on the points chase around Asia.
"I was completely on my own, naive and oblivious to what racing triathlon on a global stage was, but it is such an important part of the development of a young athlete. Getting your independence, learning to look after yourself because nowadays you are so well looked after by British Triathlon at World Series level, that I think it is really important that you are not spoon-fed.
'I loved it and had such a good time, and when you are 20/21 you don't mind roughing it a bit and learning as you go."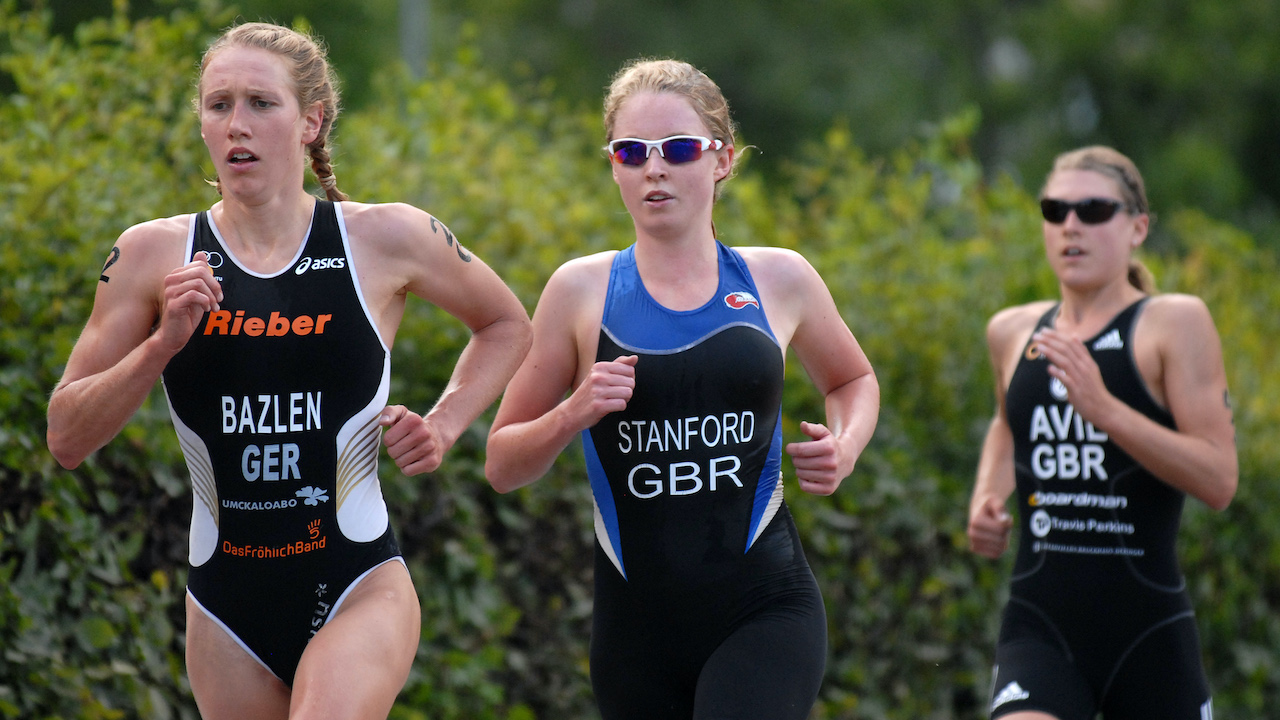 Retirement thoughts already…?!
That first event (11th place in Kedzierzyn Kozle!) was no immediate indicator of what would follow in the years to come. For Stanford, she certainly had no thoughts then of what she would go on to achieve.
I remember saying that if I ever get on a podium World Series race then I'll retire.
"I don't think I had any expectations of doing as well as I did. I remember saying that if I ever get on a podium World Series race then I'll retire, but then your perspective shifts when you do that, and you want more and so you keep going. I thought I could be ok, but nowhere near where I got to, that's for sure."
In part two, we'll take a closer look at the many successes that did indeed follow.
Non Stanford interview series: