£1500 Course Record bonus for Will Clarke at Outlaw Half Nottingham
Now in its seventh year, the Outlaw Half Nottingham at the National Water Sports Centre, Holme Pierrepont, Nottingham delivered another day of excellent racing and quality performances. The event was sold out many months ago for a race which is perhaps the post popular event of this distance in the UK.
While the water (just over 15°c) and weather was a touch chilly early on, overall conditions were close to perfect for fast times. With very little wind, mild temperatures and no rain until the final hour or so of racing, it was a good day for great performances.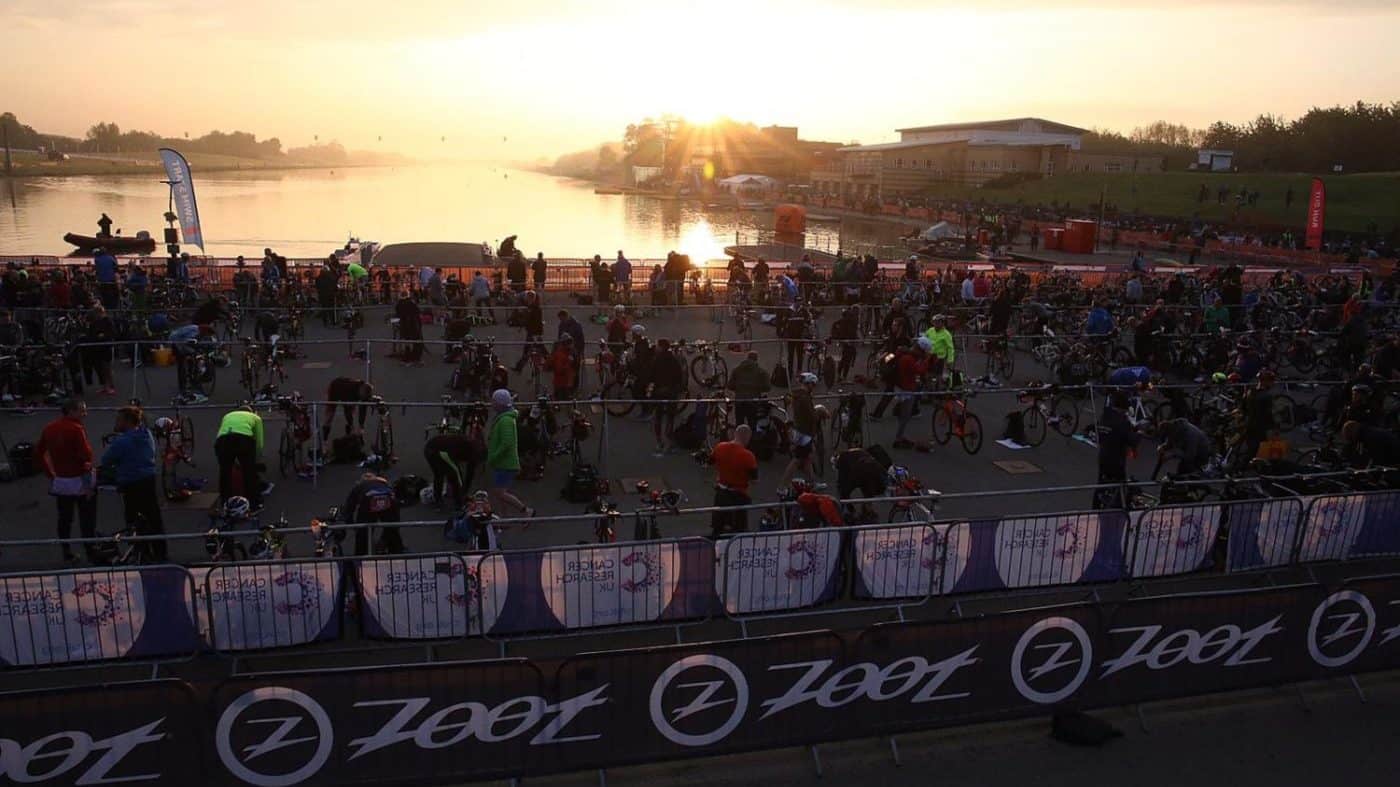 While Holme Pierrepont on the surface is not a 'glamour' location, a venue which provides the location for the swim, T1, T2, parking, registration, race briefings, camping, much of the the run course, changing and shower facilities, finish line and spectator viewing with the on-site grandstand ticks almost all of the boxes for ease. Add in the highly regarded organisation skills of the OSB Events team and the vast numbers of event crew and volunteers and you can see why the Outlaw Half continues to be a popular one with athletes.
@OutlawTriathlon Winner @Theclarke running down the Orange carpet with the final Finisher! What a gentleman 👏@OSBevents @tri247 @ErdingerAF_UK @_RaceSkin pic.twitter.com/6DLCIggXtN

— Framed. (@diswithpride) May 20, 2019
---
Clarke and Weller win Outlaw Half Nottingham Triathlon
Olympian Will Clarke won the Outlaw Half Nottingham Triathlon, securing a £1500 course record bonus for his time of 3:51:44 over the 1900m swim, 56mile bike and 13.1mile run event. Claire Weller won the women's race in a close battle with Bex Rimmington and Naomi Keira Wright.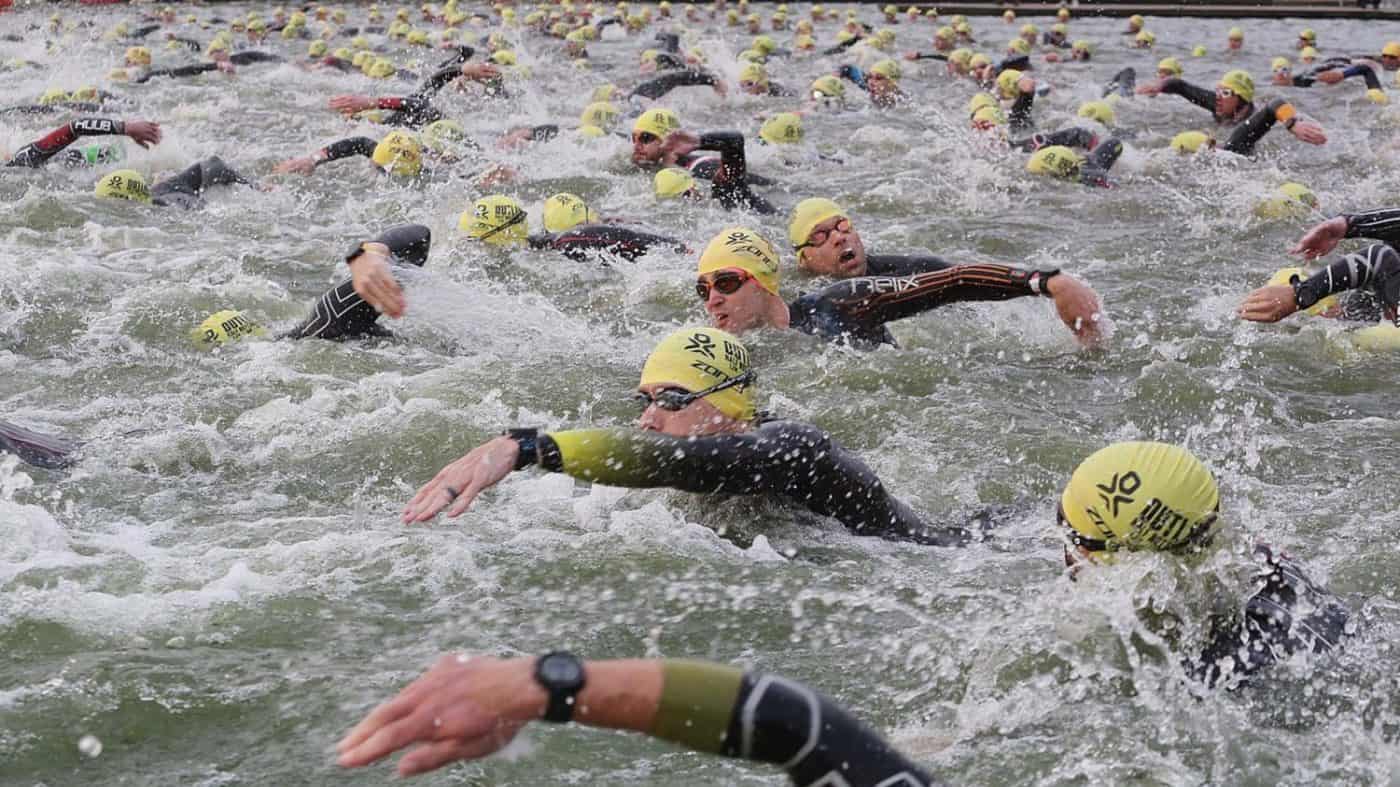 Conditions were perfect at the 6:10am start with low winds and sunshine at the National Water Sports Centre. Clarke, the hot favourite, was narrowly beaten out of the swim by former international swimmer, Ed Castro, but he quickly established a lead during the cycle leg and his dominance began to show. Starting the run, it was clear he was on target for the record, previously held by Great Britain international triathlete, Mark Threlfall.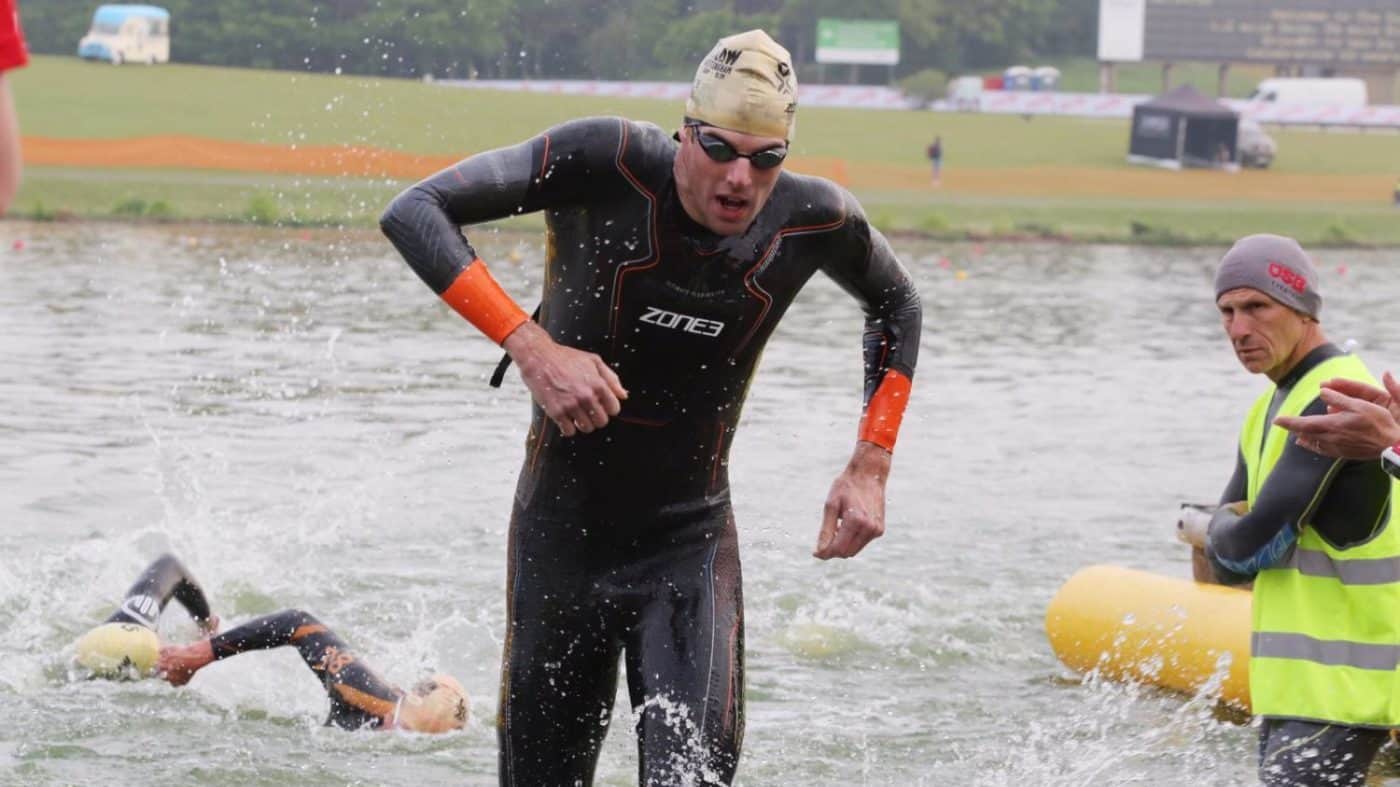 After crossing the finishing line with his young son, Clarke said: "I really wanted to come to this race and have a crack at the course record because it's pretty quick. I felt average in the swim but really good on the bike and run."
Devon's Donald Brooks had a very strong run, overtaking Castro in the final 3km to secure second place in a time of 4:08:38. Unaware that he'd finished second, Brooks said he was 'over the moon'. Castro, who was less than half a minute behind in 4:08:56 had an excellent first performance over the distance after securing the standard distance world title in his age group last September.
Claire Weller used her experience from her 2018 to win the women's Outlaw Half Nottingham title in a time of 4:38:36. Last year she was second to winner Lucy Charles after the swim and bike but had to withdraw with injury. Today, however, Bex Rimmington set the pace and did everything she could to maintain her lead, collapsing after the finish whilst holding off last year's runner up, Naomi Keira Wright.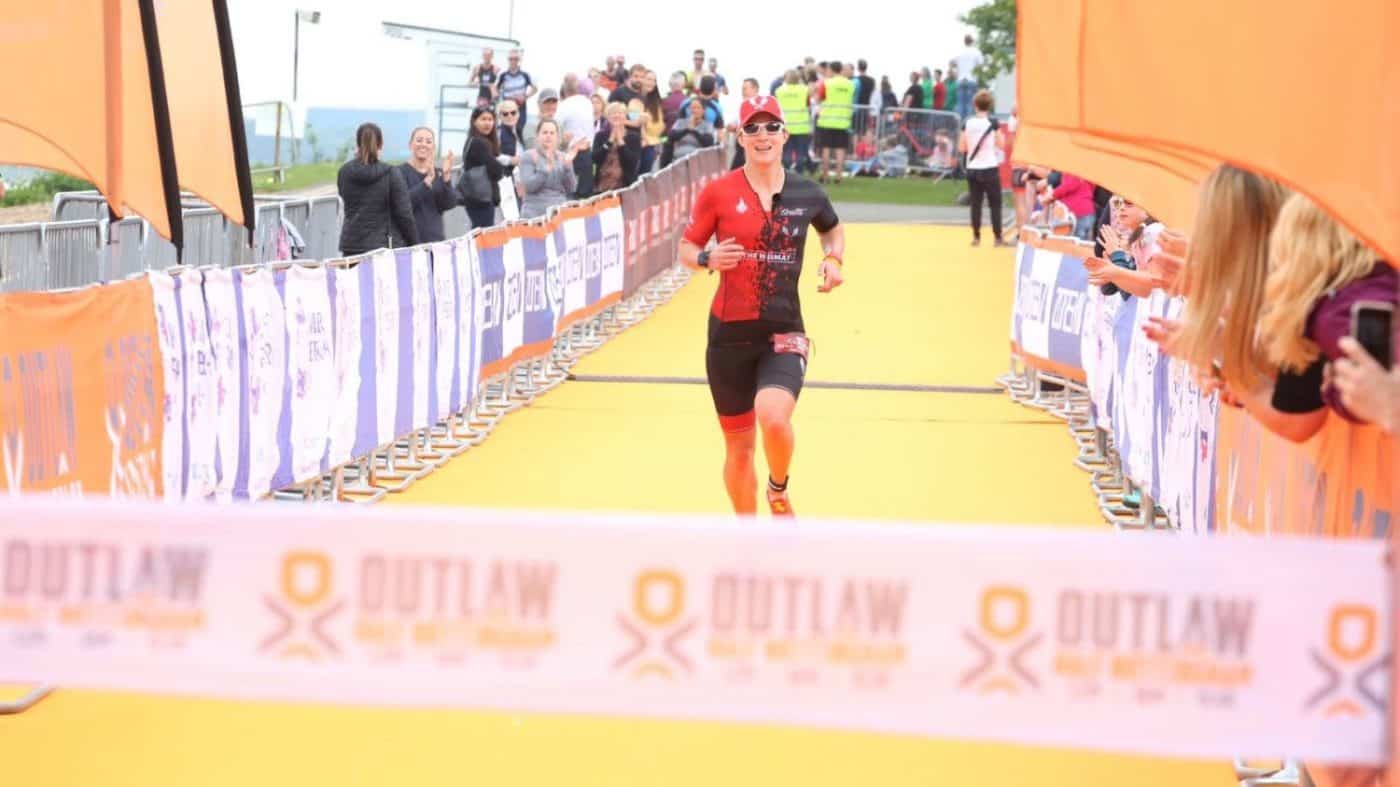 Weller said: "It was a last-minute decision [to race] but I felt strong throughout the day. My swim is always my weakest, I came out towards the back but, as always, I went really hard on the bike. It's a great bike course, rolling roads, there was hardly any wind out today so I got to second place on the bike and just had a really strong run."
This year's Outlaw Half Nottingham sold out in a matter of days and 1400 athletes started the event. Benefitting from good conditions, many of them set new personal best performances and raised thousands of pounds for charities including Cancer Research.
Elite men
Will Clarke (Cambridge Tri / BMC Vifit Pro Triathlon Team) 3:51:44
Donald Brooks (TORQ) 4:08:38
Edward Castro (Bedford Harriers) 4:08:56
Elite women
Claire Weller (Ipswich Triathlon Club) 4:38:36
Rebecca Rimmington – 4:42:29
Naomi Keira Wright (Manchester Triathlon Club) 4:46:01