Having completed both Celtman and Norseman already in 2022, pro and extreme triathlete Caroline Livesey took off for Patagonia in December for one last adventure for the year at one of the most mystical extreme races in triathlon – Patagonman.
And in an absorbing new film – Patagonman, Triathlon's Wild Giant – Caroline offers others advice about getting the most from this race and tells the story of how her day unfolded. It's embedded below and well worth a watch, whether you're thinking of ever entering the bucket list event or not.
Caroline had crewed for husband and filmmaker Mark Livesey at the inaugural Patagonman extreme triathlon in 2018, and since then she has wanted to go back to race it herself.
The plan had never been to do it the same year as Celtman and Norseman, but with races cancelled and rolled over globally during COVID, this was the first year since 2019 that Patagonman had taken place.
Busy schedule
"There was no way I was going to miss out on Patagonman in 2022." explained Caroline. "Despite having had a really busy race schedule all year, the draw of going back to Chile and racing one of the most beautiful courses in the world was too strong.
"Being race fit for a long distance race in December takes mental strength when everyone else is on off-season. But for this race it is so worth it."
It appears many athletes felt the same as 2022 Patagonman drew pro triathlete Ben Hoffman – amongst others – to jump off the ferry into the frigid waters of the fjord and start their extreme adventure.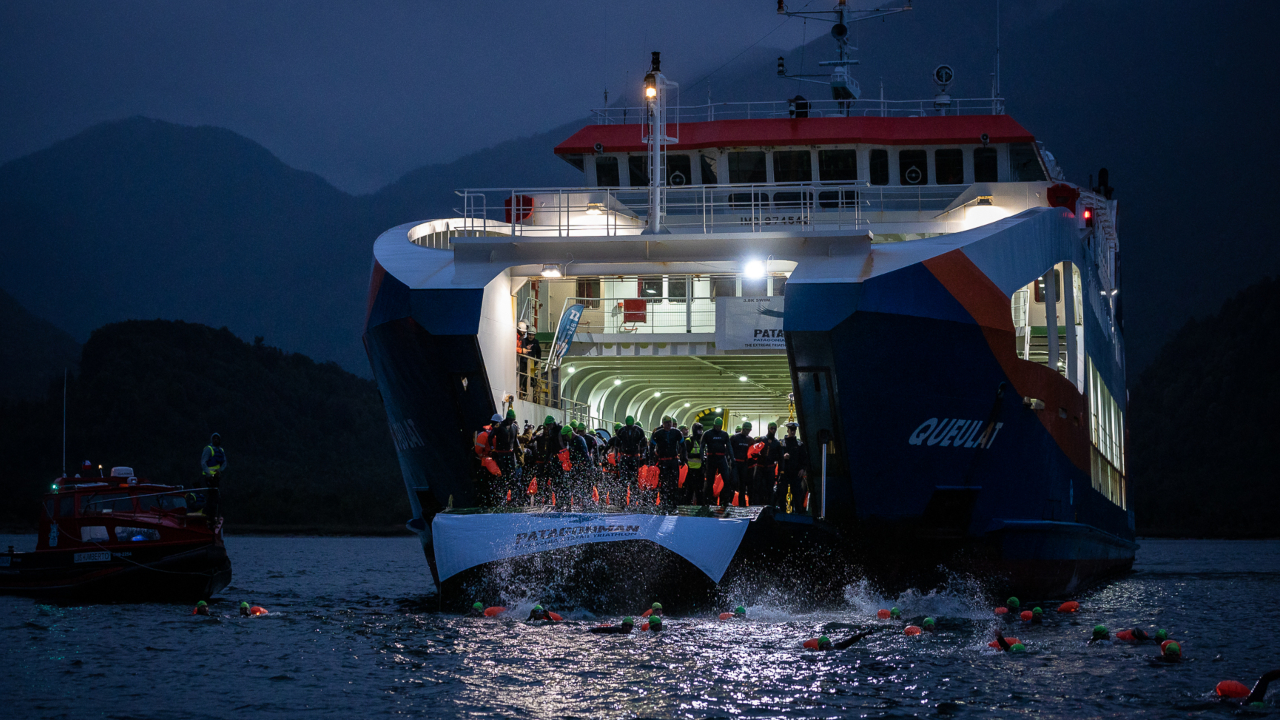 The race is a full distance, extreme triathlon which starts with a 3.8km swim in 12-14 degree water, covers 180km of rolling road on the bike course with 2500m of elevation, and an entirely off-road 44km run to finish, which also has around 1500m elevation.
Testing conditions
"Unfortunately, in 2022, the swim had to be shortened to less than 2km due to high winds and dangerous seas." says Caroline. "In the end I think most athletes were a little relieved.
In a region where weather conditions can vary hugely, it is best to go prepared for anything. Like all extreme triathlons, that is part of the challenge and something the athletes embrace.
High winds on the day of the race remained for its entirety and made both the bike and run even more testing than usual.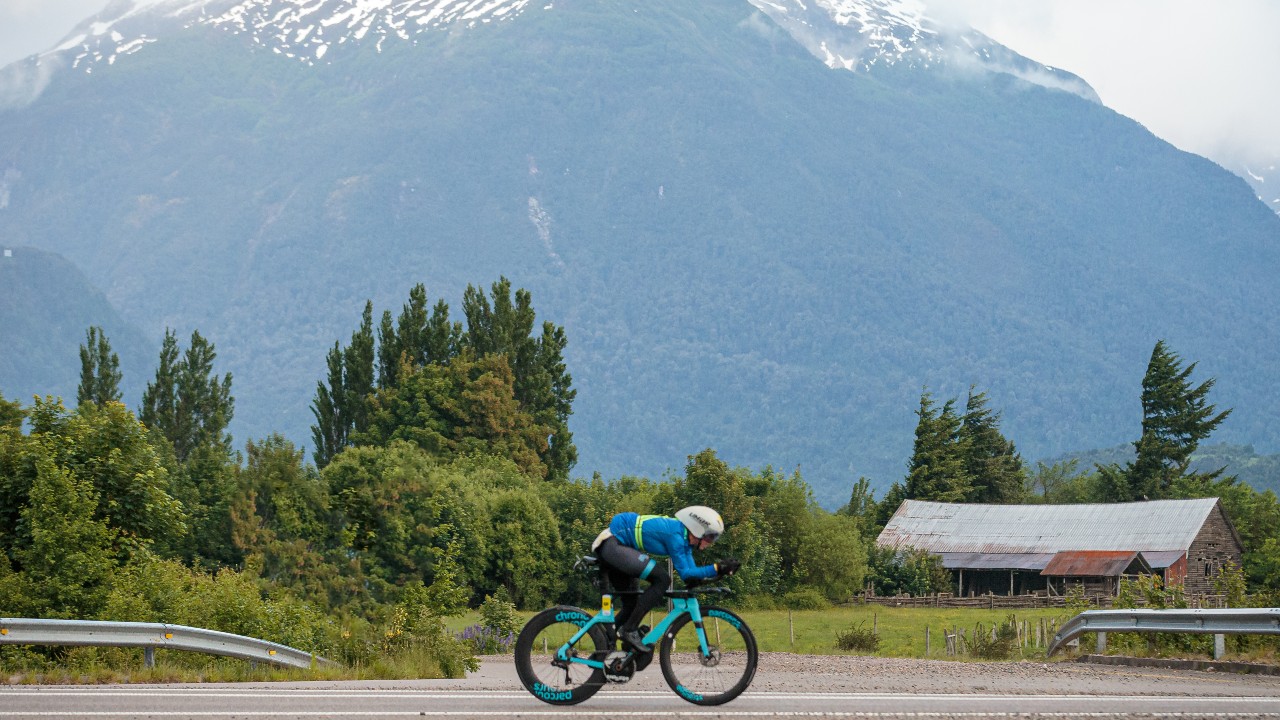 "Although at the start of the bike there was a beautifully strong tailwind, inevitably at some point that turned into a 60km/h headwind," Caroline commented. "It seems I brought those hurricane conditions from Celtman this year with me!
Caroline went on to win the women's race – and was sixth overall as Hoffman took that title – and all the action is documented in this film which husband Mark (The Brick Session Media) shot and produced.
Educating others
"In the film I wanted to try to give as much information as possible for others going to Patagonia to race," Caroline added. "I share some of the things I learnt there and describe my own experience of racing what I think is one of the most beautiful courses in the world."
Mark spoke to both Caroline and men's winner Hoffman on his podcast after the event. Ben shares some of his insights, including how apprehensive he was about his first extreme triathlon.
While the film offers a deep insight into Caroline's race, it also showcases some of the most incredible scenery from this famous region of Patagonia.
Perhaps one of the ultimate triathlon courses, it is a race that should be on every bucket list.