Having called him his "kryptonite" beforehand, Patrick Lange has hailed Magnus Ditlev as "the king of Roth" following the Dane's second successive victory in the race, with 2021 winner Lange runner up on both occasions.
The pair have met five times before and it's a landslide 5-0 in Ditlev's favour, which has included two other wins (Challenge Budva and 70.3 Gdynia), meaning few people know his talents better.
'I gave it my all'
"Magnus is truly the king of Roth. I have never beaten him and I have to accept second place again this time," said Lange.
"To me it's important I know that I gave it my all on the course and that's what I did. It was an incredible atmosphere again – though after last year I wouldn't have thought it possible to get even better."
And Lange, a two-time IRONMAN World Champion, admitted: "I already knew in T2 I wouldn't be able to catch up. It was still a mega day. I showed a good catch-up to the others and still made it exciting at the end. I gave everything."
So close to sub-2:30
Lange had the consolation of the fastest-ever run split in what was a record-breaking full-distance race, though he admitted he wished he could have shaved 28 seconds off his time.
"To get so close to 2:30 hours for the marathon, including a bathroom break, that was the only thing that pained me."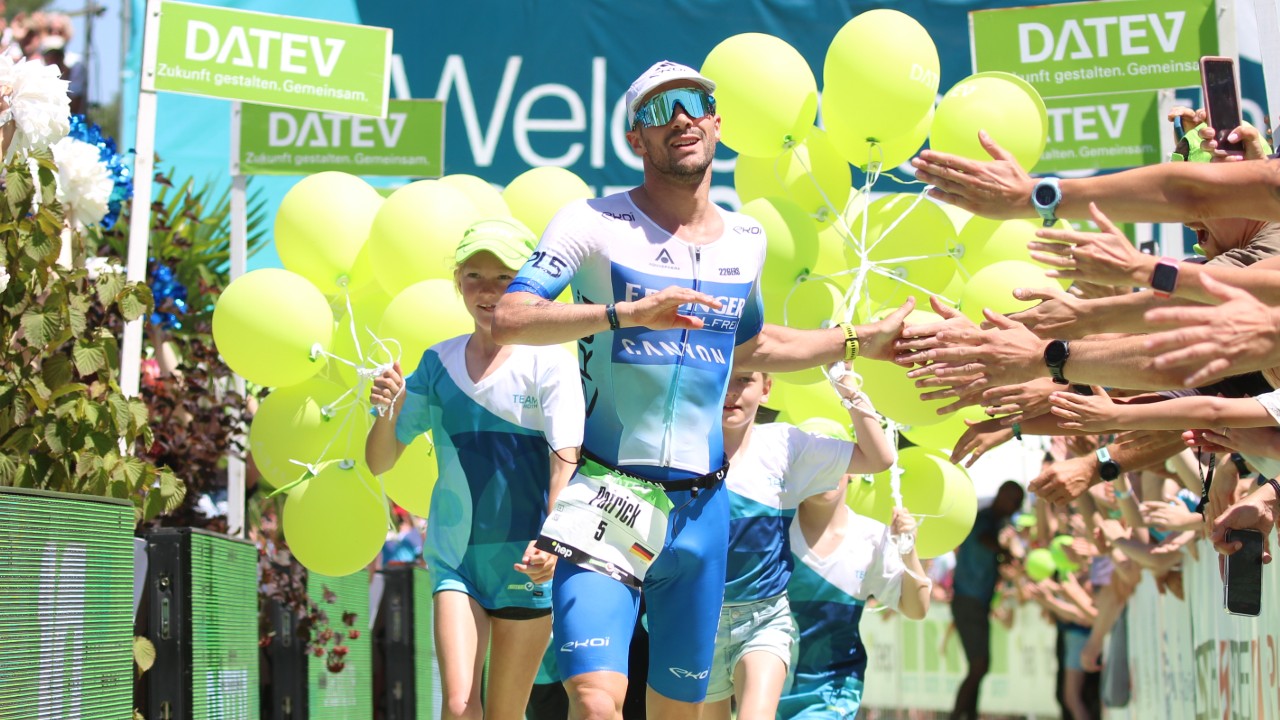 Writing on Instagram he added: "As soon as my feet hit the ground I had one goal in mind at that was to get the fastest possible marathon done.
"I finished with a time of 2:30:27h, setting a new best for the long-distance marathon.
"Thanks to the amazing team at challenge Roth, the volunteers and the amazing 300.000 spectators along the course. The atmosphere in Roth was world-class, surpassing all previous years! Amazing energy at this race."