Racing her second global championships of the month, having represented Team Canada at the UCI World Cycling Time Trial Championships at the beginning of August, Paula Findlay has a lot to be proud of after finishing fifth at the IRONMAN 70.3 World Championships in Lahti.
However, for an athlete at the pinnacle of the sport, missing out on a podium, especially after finishing second last year, can be a tough pill to swallow, with the Canadian admitting that she had mixed feelings about her result in Finland despite finishing highly against a world class field.
Currently ranked PTO World #5, it is unclear what Findlay will do with the remainder of the season, but with no more major middle distance championship races, could she be tempted to try her hand at the full distance and debut over the IRONMAN distance?
"I'm relieved that I got through it and really miss home"
After more than a month on the road, which included a transatlantic flight from the PTO Tour US Open in Milwaukee to Scotland for the cycling world championships, before three weeks spent in Europe preparing for the IRONMAN 70.3 World Championships, Findlay shared that above all else she was glad to get the race done.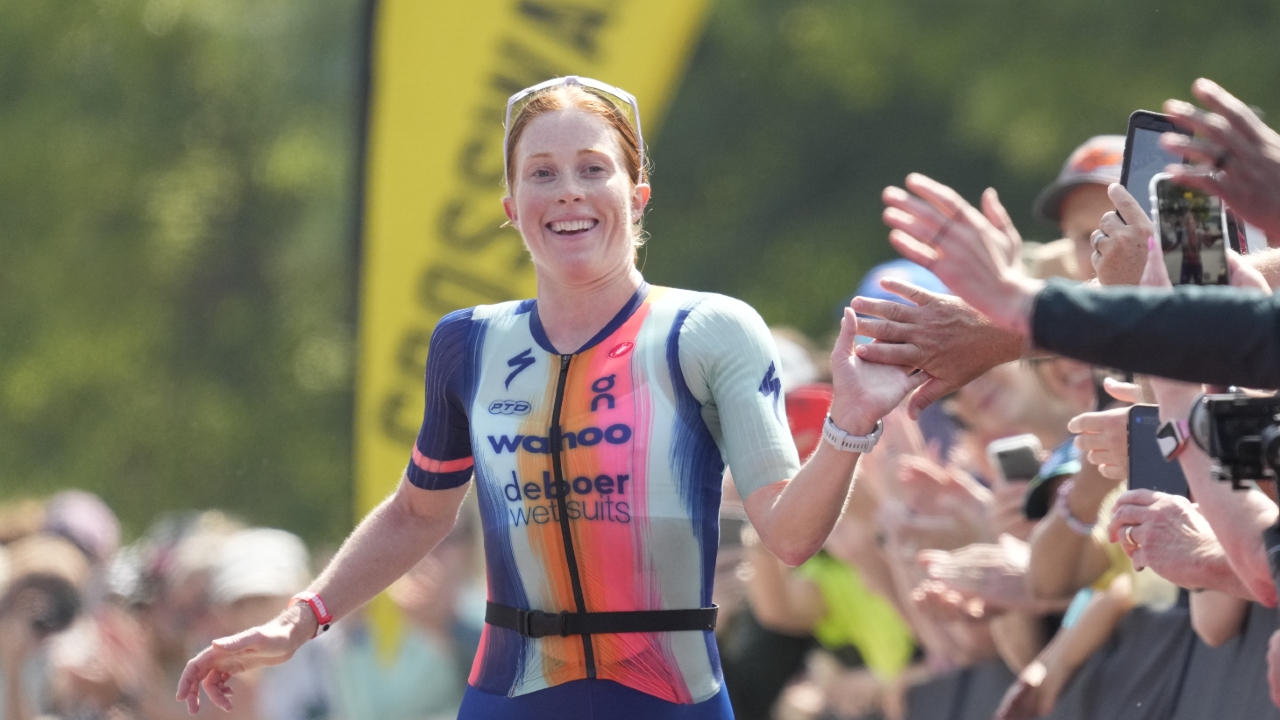 "Fifth at the 70.3 World Championships. My emotions post-race were not from a place of disappointment, but a complicated mix of feelings. I am truly proud of the last month and all of the races I've put together, very out of my comfort zone and approached with the best mindset that I've had in a while. I'm relieved that I got through it and I really miss home!"
The 34 year old shared her gratitude for her team and their support at a time where Findlay just missed her goal in Finland and added her congratulations to the women who beat her in Lahti, as the Canadian acknowledged that performing at the highest level is an extremely tough challenge.
"Coming up even slightly short of a goal stings a bit, but I am walking away knowing that I did a good job, and I'm extremely grateful for everyone involved in my pursuits: Eric Lagerstrom, coach Paulo Sousa, family, friends & Flynn. More thoughts later perhaps, but a huge congrats to the podium, this sport is VERY hard, so to shine on the biggest stage is really special."