A new but promising face in the PTO rankings, Sam Laidlow had the spotlight on him for a few reasons at the PTO Collins Cup in Šamorin last month.
Off the back of an impressive eighth place at the IRONMAN World Championships in St George in May and a gutsy fourth place at the PTO Canadian Open in Edmonton (having led most of the race but suffering cramps on the run), Laidlow was selected over a large contingent of hugely talented and equally deserving European athletes to be part of Team Europe.
High hopes were therefore on him to bring back maximum points for his team, but gut issues unfortunately meant he was unable to contest his match as he would have liked and he was well and truly defeated by his rivals on the day, Lionel Sanders and Sam Long.
Bouncebackability
Lots was said and written about that match but at only 23 years old, Laidlow has already learnt how to bounce back from bad races. Three weeks before the IRONMAN World Championships in St George, he DNF'd at Ironman Texas.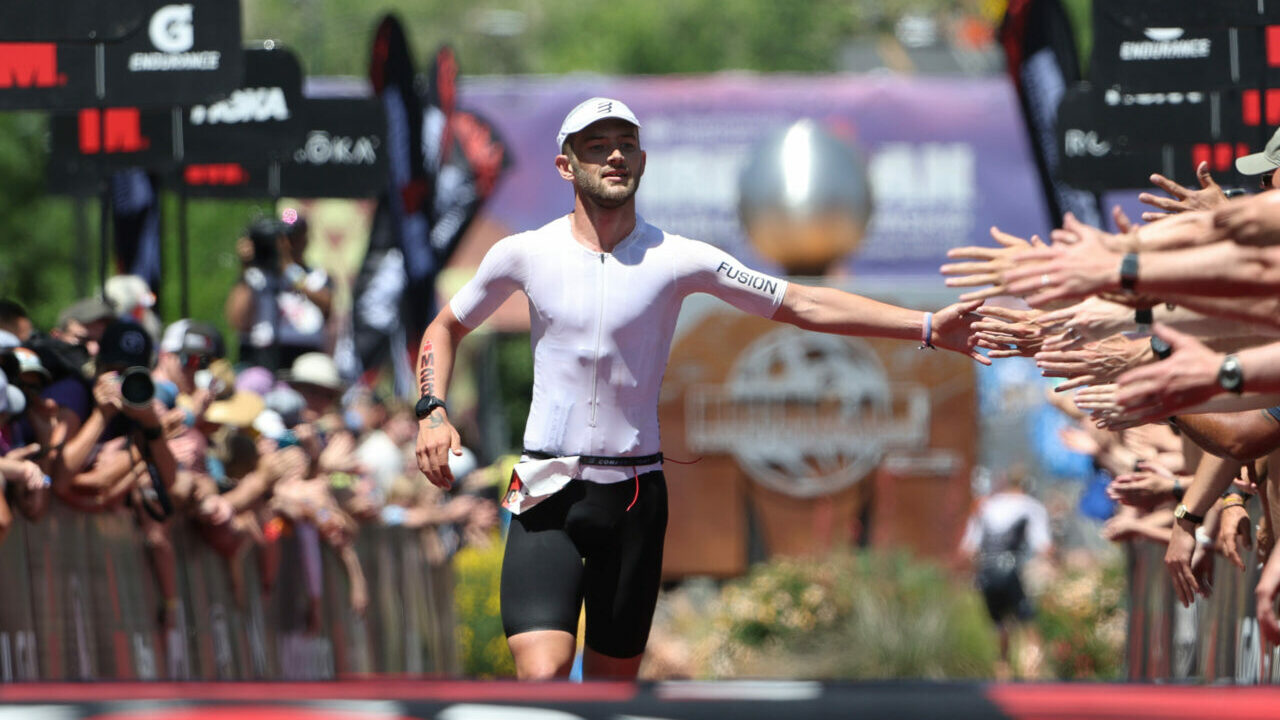 A hard pill to swallow, but it may have been a blessing in disguise. He told us:
"After Texas, I knew something was up, and I basically had to rest. Going into the World Championships, I was not expecting anything, and had a great race. I think I was just fresh – maybe I was lacking a bit of fitness but I've realised now that freshness can sometimes compensate for that. A lot of triathletes over-train."
With three disciplines to balance (four if you are diligent enough to do your gym work!), triathlon is one of the easiest sports to over-train in. Unsurprisingly, then, over-training is a common occurrence, and not only amongst long-course athletes.
Many try to train all disciplines every day, or go further and longer in each session with the idea that this will make them better. Yet if you look at the best cyclists or the best runners, they rarely train more than 25-30 hours a week, so why should triathletes do any more than that?
There is a lot of crossover in the physiological benefits that you get from swimming, cycling and running, so as long as you are doing a minimum amount of base work, the rest is just about improving your technical skills in each discipline. "In the top 10 at the World Championships, I'm probably the guy that trains the least," Laidlow told us. "I see the long-term picture, so hopefully when I get to 27-28-years-old, I can really be competitive at the front."
Special relationship
But not over-doing it is not always easy, so it can be helpful to have a coach to guide you and keep you accountable. "He holds me back or I'd probably do too much. He's the first one to tell me to have a beer," Laidlow said about his coach, Richard Laidlow – who is also his father.
Richard Laidlow has been a triathlon coach for over 22 years. In 2004, he set up the triathlon training base "Sancture Sportifs" where he still works today. When asked about what it's like to have his dad as his coach, Sam Laidlow replied: "I've always seen him coach people, so it's more that I don't really know what it's like to have a dad that's not a coach."
Laidlow admitted that he initially turned to his father to coach him because he didn't have any money or anywhere to go, but he now realises how special it is. "Lots of people make it to the top, but it's rare that somebody makes it to the top with their dad."
So next up for Laidlow is the PTO US Open this weekend and then Kona to "see what it's about". What's most important for Laidlow, though, is to have fun with the season and make the most of the opportunities that arise. It is often when people stop chasing results and genuinely start enjoying the process that results come, so the future is looking bright for this young athlete.
His recent success has also undoubtedly boosted his confidence, but Laidlow remains realistic: "Let's say I'm confident, but the job ain't done." We can expect some big things to come from Laidlow, and hopefully he'll have a few beers along the way too.