There is certainly good reason to believe that the future of men's Pro long distance racing looks bright, based on the results from Saturday's IRONMAN World Championship in St George.
At just 28 years of age, new champion Kristian Blummenfelt can hardly be considered old in triathlon terms, but his experience and results already had him marked out as a future Hall of Fame athlete before Saturday added another title to his impressive C.V.
A little further back however, take note of these athletes who will surely be finishing even higher in the years to come. As David McNamee noted in our pre-race interview, there's an increasingly youthful feel to the top ranks of professional Ironman racing.
This quartet, potentially, could be racing for another 10-15 years each.
Leon Chevalier (FRA) – 6th – Age 25
Bath-based Frenchman, Leon Chevalier, was racing in his first IRONMAN World Championship. Just to make it a little more challenging, he's also been balancing preparation for the race with university work while in Utah.
We spoke at length to Leon earlier in the season, and another superb performance further shows the value of the support that British Pro Susie Cheetham and husband Rob have made over the past two years. They clearly know how to spot star quality.
"Very proud of the race I put together. Didn't quite have the legs to match my ambitions on the bike, but played it smart and gritted my teeth for my best marathon yet.
"Racing here in St George was incredible, thank you to everyone who came out to cheer and support! It made such a difference on that brutal course. Congrats to everyone who made it round."
That run – a 2:46:22 marathon – saw him make up five places from T2. Very impressive, from an athlete who might be considered even stronger on the bike.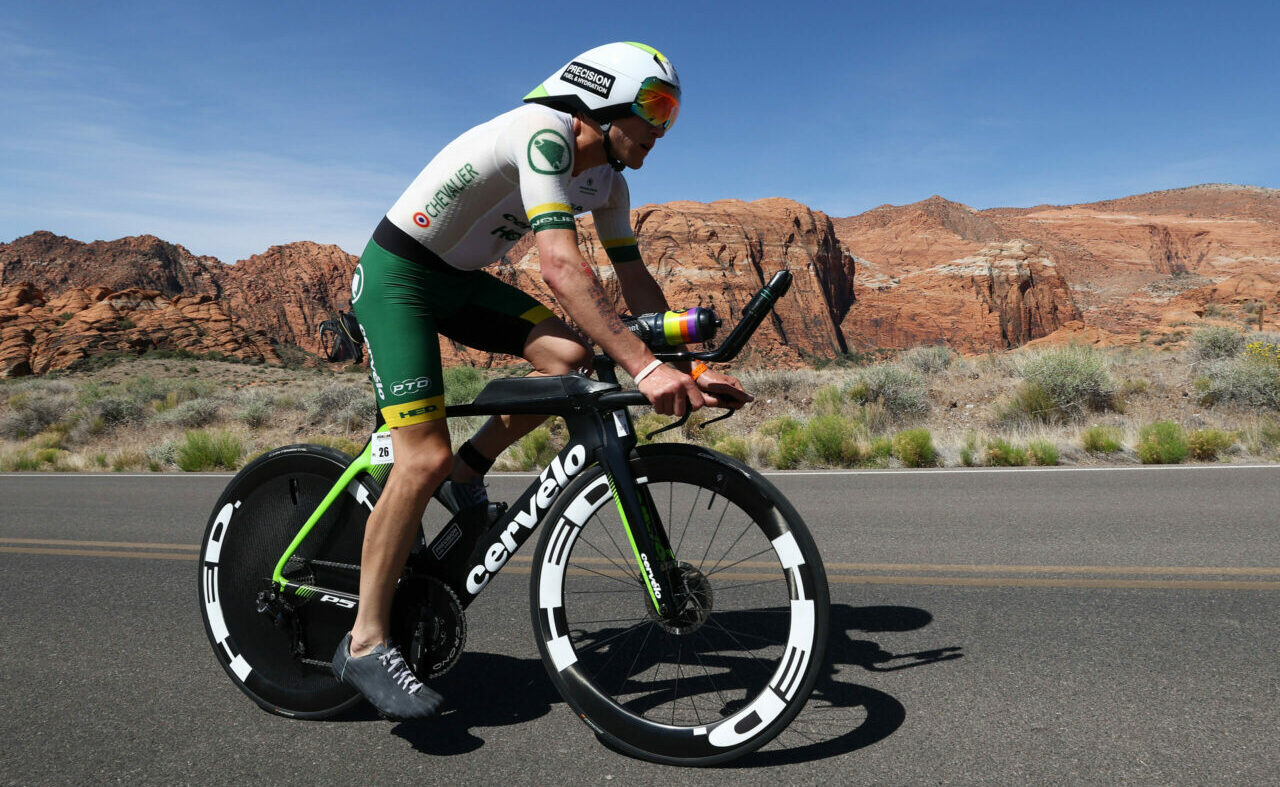 Daniel Bækkegård (DEN) – 7th – Age 25
Third at the IRONMAN 70.3 World Championship in St George last year, Bækkegård is far from an unknown quantity. And yet, he was still floating relatively under the radar – something he found quite surprising himself.
He was always going to be one of the pacesetters in the swim, and remained in the leading five for the entire 180km on the bike too. He closed out the day with a 2:54:49 marathon, which saw him finish with seventh position and a $15,000 prize. "Brutal" was his concise assessment!
"St George didn't disappoint in level of hurt! 7th place in a race where I swam and rode my chance. Unfortunately I didn't have enough left in the tank to be in contention on the run.
"Even though the end result wasn't what I have been training for, I loved the atmosphere here! Thank you to all of you who supported me and cheered on me during the day. You guys carried me and motivated me immensely!
"Thank you to my whole team who brought me here in a condition to compete on top level. Back to the drawing board."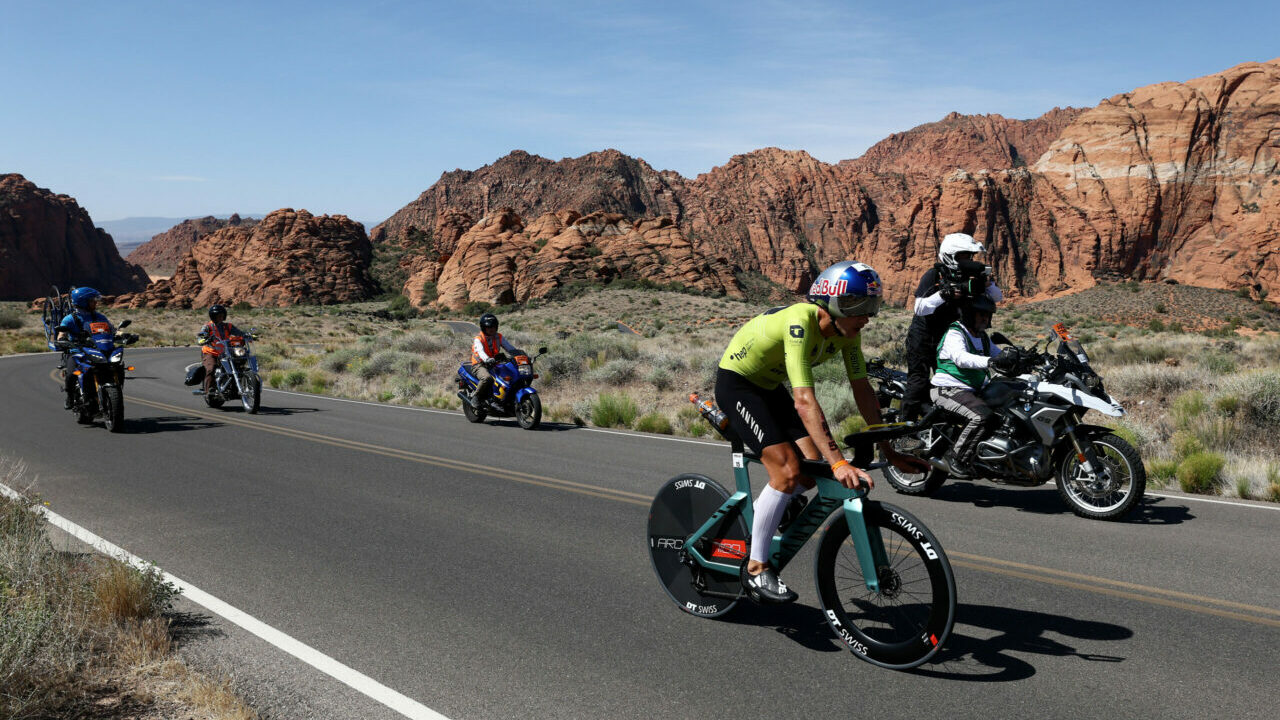 Sam Laidlow (FRA) – 8th – Age 23
Triathlon really has been a lifelong passion of Sam Laidlow – he raced for the first time aged four. His British father, Richard, is an excellent athlete in his own right and runs a triathlon training venue in France. Triathlon truly is a family affair.
On his Facebook athlete page, Laidlow said of his day – which came just two weeks after having to pull out of IRONMAN Texas, while leading:
"I don't really know where my head is at, half of me finds it hard to believe, and the other half knows I have so much more in me.
"It feels slightly surreal to be racing my idols. Standing amongst some of the greatest endurance athletes in the world thinking to myself « shit, this is what I've always wanted »
"I'm sure for many it means nothing, but for me it means the world. I've grown up wondering if I truly « belonged » in this game. And yet here I am.
"This is where I want to be… and maybe that's all that really matters."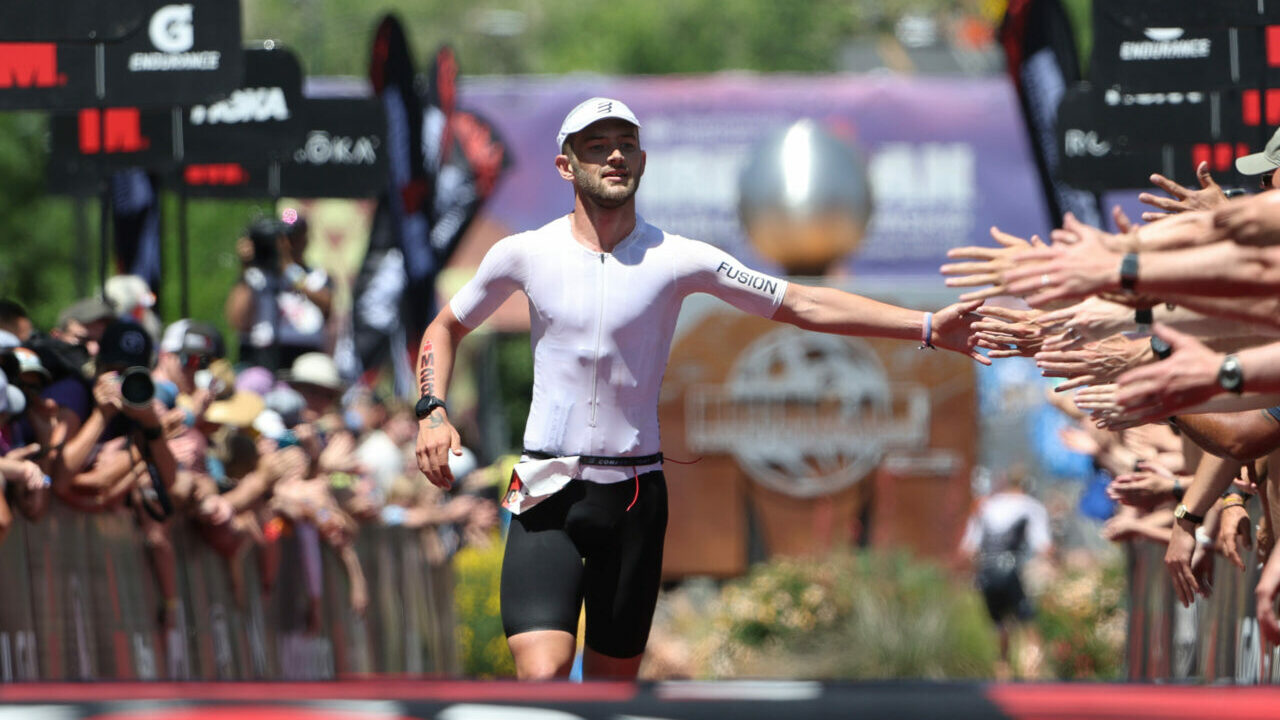 Kyle Smith (NZL) – 11th – Age 24
After leading the IRONMAN World Championship for the first four miles of the run, it surely won't be too long until Kyle Smith is more widely known as something other than 'Jan Frodeno's training partner'.
Having spoken to him ahead of the race – and last year at the Collins Cup – we knew that there was much more to Smith than his links with the GOAT, though he might struggle to be considered the underdog moving forward after this performance. This was only his second race over the distance.
With the leading group out of the water, he remained a key part of that breakaway bike quintet before "blowing up like a cheap watch" midway through the run. He still kept it together for a 3:01:17 marathon and an $8,000 pay cheque for his efforts.
You'll be able to read Kyle's first hand report very soon on TRI247.