Earlier this week we spoke to New Zealand's Kyle Smith, ahead of his first appearance at an IRONMAN World Championship, coming up on May 7 in St George.
Fit, healthy, confident and relaxed, at just 24 years on age Smith is more than happy to be 'so far under the radar'. That might be a touch surprising, given his particular strengths, a PTO World Ranking just outside the top 20 and an impressive performance already this year at 70.3 Lanzarote.
If Smith is to make another leap forward – and this will only be his second full-distance start – then perhaps a small part of that will be thanks to the help of one of the men missing, Jan Frodeno.
That, and a slice of good timing.
The train to success?
Smith has been training with the legend in Girona, Spain for the past six months… but how did that happen? Have you seen the film, Sliding Doors? In Kyle's case, taking the train, rather than a plane, has changed the direction of his career, as he explains:
"Basically at the Collins Cup I had my crash, and had a bit of a haematoma on my hip. I wasn't in the best form, I was struggling a bit all summer here in Europe for one reason or another, struggling to find the kind of form I wanted to be in. The fatigue of travel and living away from home was just rendering me pretty tired. I was racing alright, but I just wasn't training super good at all.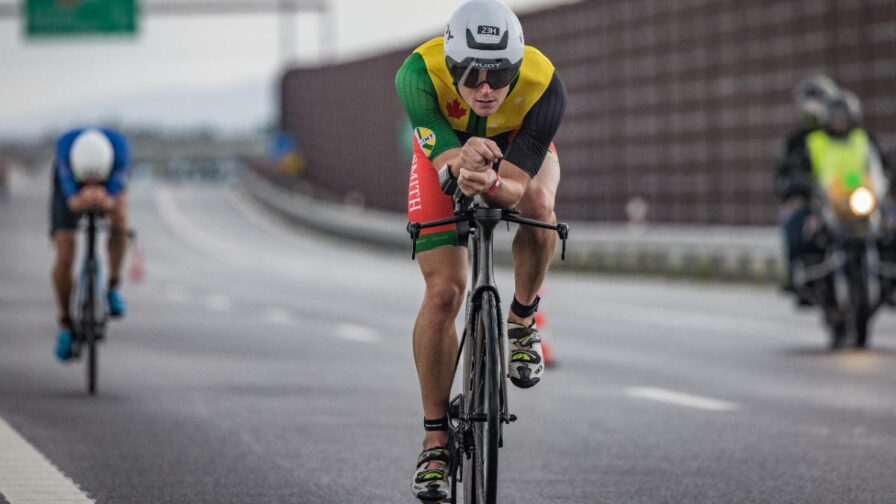 "I was literally at Barcelona airport, ready to fly out for the 70.3 World's, with a haematoma, not feeling great and then our flight got cancelled. I was sitting there, and then for the first time in my life I had something of a pin drop moment and thought, 'What am I doing?'.
"I thought, I'm just going (for the sake of it), racing reactively and in my own mind didn't feel I was in the shape that I wanted to be in. So, we literally got on the train in Barcelona, headed towards Girona which is about an hour away, and figured it out. We found a place to stay whilst on the train, everything."
An early start pays unexpected dividends
"A couple of days later, randomly really early in the morning, I got up to go for a run and went outside and and there was Jan. It was super weird, because nobody gets up really early in Spain and so there was just the two of us out there and we got chatting.
"I spoke about St George and he totally got it, the decision. We went for a run and got on like a house on fire really. We had very similar personalities, liked a laugh and a joke and became really good friends.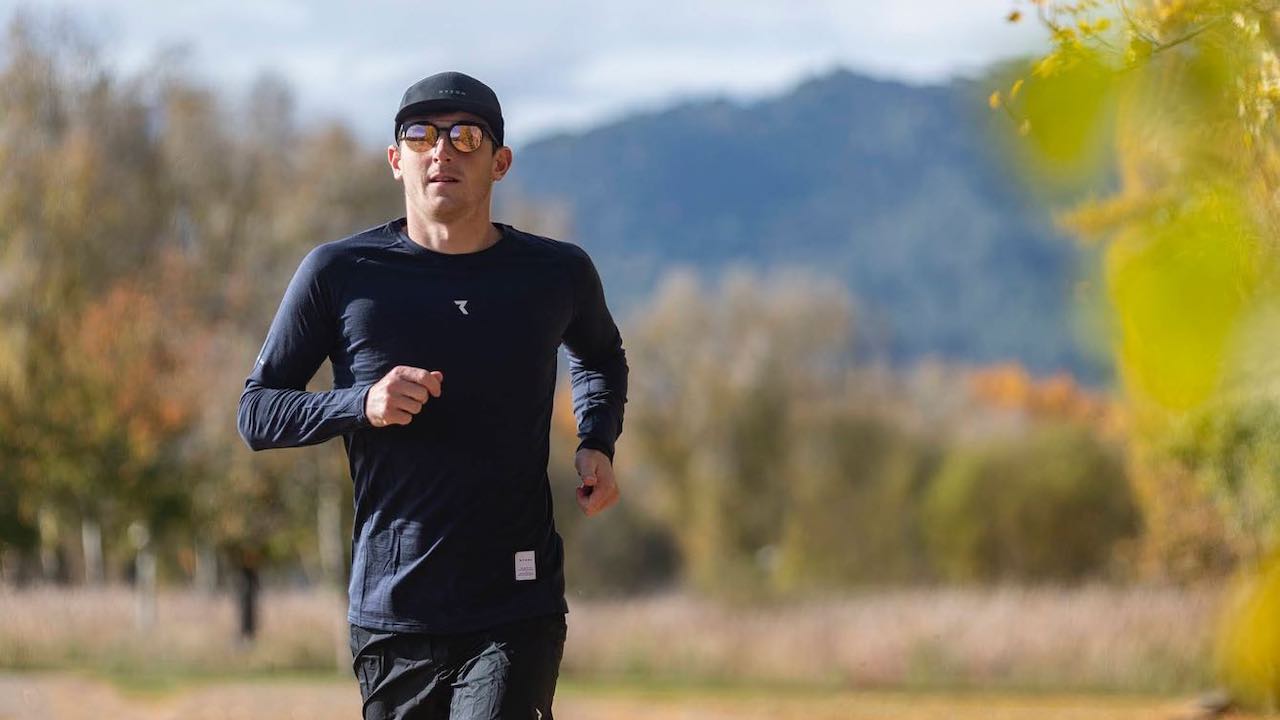 "One run turned into a ride, and then a ride turned into 'hey come swimming tomorrow' and then on the basis of friendship, we kind of started training together. He was going to race California [Ed. ultimately cancelled] and I was due to race a couple of other events, and we kind of decided after that, that if I'm staying in Girona, why don't we link up and make this kind of a thing?
"I don't believe in fate, but it was almost kind of too good to be true, and these little things that happened for one reason or another, just kind of worked out. That's why I'm here in Girona. We've got an apartment now and have really made this place home, which is super cool."
Maturity and experience
Having spoken at length to Kyle last year in Samorin, he's definitely an athlete and an individual that is mature beyond his years. I suspected that the decision Kyle made not to go to St George, was the sort of considered one that Frodeno – the ultimate professional – would have approved of.
"I think that's Jan's ethos, to put everything on the line – he never backs down from a fight, but he also makes sure that he's 100% prepared. The professionalism too – I think I kind of won his respect a little bit, he says I've got a mature head on a young body kind of thing."
While Smith has maturity, the decades of experience that Frodeno possesses are invaluable:
"The biggest learnings for me were the mistakes that he's made (in the past); he could see that I was making them, before I'd even made them, almost. I have a tendency to kind of bash myself into the ground and need the reins pulled back – training with Jan there was a lot of that at the start, that not every day has to be hard. It was almost having that confidence to back off, so that you can go harder, which was very interesting for me.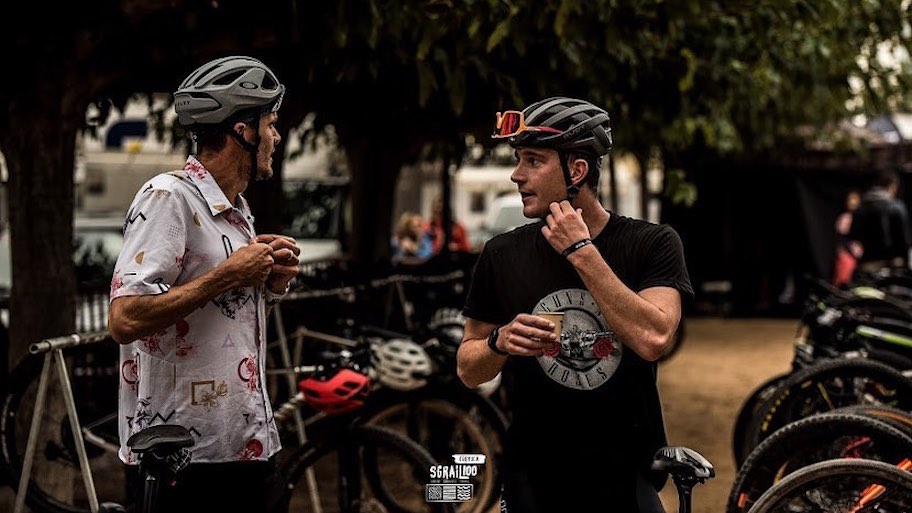 "We were all-in for St George – and obviously I still am – but unfortunately Jan picked up his niggle. We committed to that in November, to each other and the training programme and we were really flying. He was training the house down and unfortunately obviously picked up that niggle which was kind of almost no fault of his own either, which really sucked.
"After St George we'll be back into it and back rolling."
Coaching
Training for Smith hasn't simply been a case of, 'do what Jan does', but has seen a collaborative approach between Dan Lorang (Jan's advisor), and Kyle's coach, Tim Brazier.
"We had to be quite careful with that. With my training age, we were wary that perhaps the training might be a bit much for me, but it's ended up being super good. It's all on the basis of Jan's program, but it's individualised for me if that makes sense. My coach basically gives me the programme still, but he communicates with Dan just to link up as much as possible.
"Also over the past couple of months where maybe Jan has gone up the mountain and I've gone off to Lanzarote, or now I'm getting ready for St George and Jan's training is very different, we try and link up as much as possible but at the end of the day it's still Tim Brazier who is coaching me, but just trying to make it all work.
"It's been really good. Some days I might need more rest as Jan has the efficiency of that training age behind him, so he can handle quite a bit. I tend to need a little bit more rest sometimes. Each day I can put out a lot of power, swim fast, run fast – but Jan is just so efficient, he's like the German locomotive that just keeps going. I've got the big engine, but I guess I'm a petrol engine and he is a diesel!
"I feel like I'm in good Ironman form – but you never quite know, because you don't replicate a full Ironman in training. That's what I'm excited to find out. Will the form I'm in transfer to the race?"