24 year-old Kiwi, Kyle Smith, will be racing over the iron-distance for only the second time at the delayed 2021 IRONMAN World Championship in St George next week.
He has already performed well this year (second at IRONMAN 70.3 Lanzarote), has none other than Jan Frodeno as his training partner and is barely on the radar of most. That, despite one of the best swim-bike combinations in the sport.
Fit, excited and ready to go – he couldn't be happier with that underdog status. Could he be ready to spring a surprise next week?
I spoke to Kyle in Girona this week via Zoom, to get an update on how his preparations for Utah are going. While the sun was shining brightly from hill poolside lounger, he told me the weather hasn't all been blue skies and sunshine lately:
"There's a lot of British people here at the moment, and I think they brought the weather with them in their suitcases to be honest!"
Second in Lanzarote – a blessing
Leading into the last couple of miles in Lanzarote, Smith was eventually pushed into second place by Léo Bergère. Reflecting at the time that, 'I hate losing!', he feels that it has likely improved his prospects for St George.
"It was good, and actually probably getting second might have been the best thing. It really pi$$ed me off, so I came back really hungry from it. I don't think I would have been complacent anyway, but it just gave me that burst of energy to go into the next three/four weeks of training block at altitude, and hone it in and be sure that I don't make the mistakes that I made in Lanzarote.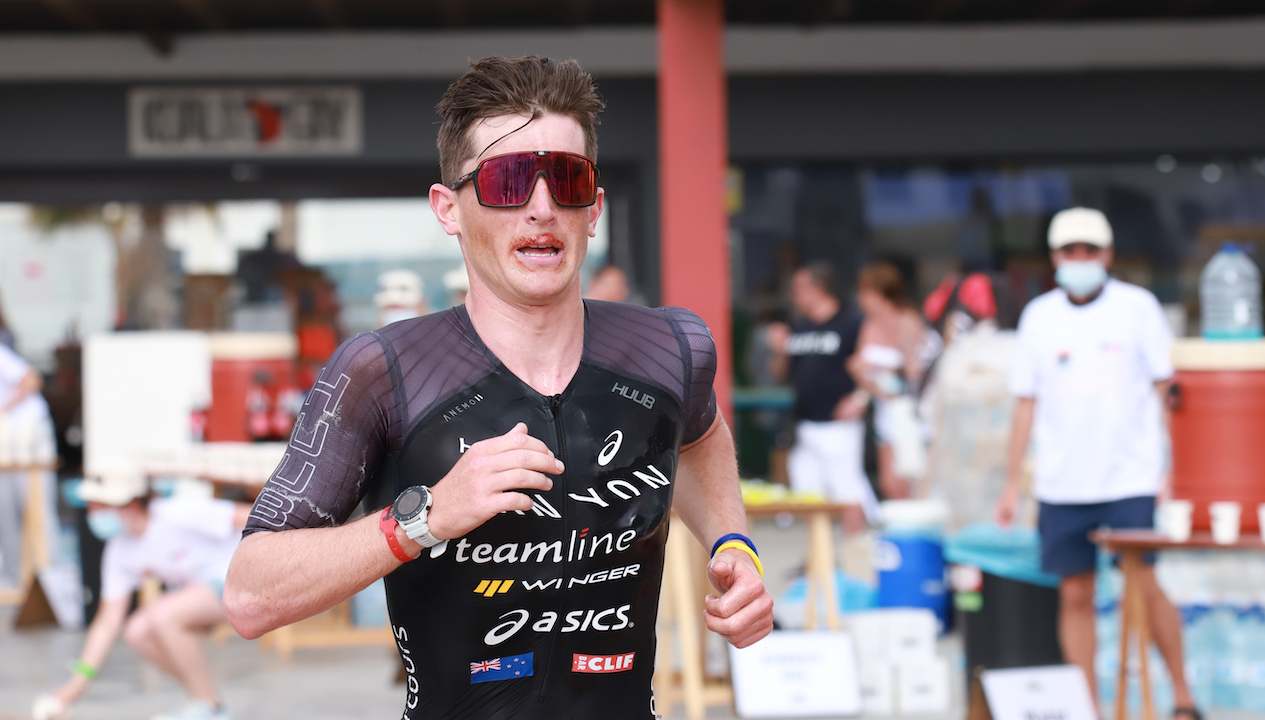 "Obviously you can't change the fact that Leo was the better athlete on the day, but I definitely made some mistakes that were great to make in Lanzarote, that maybe I would have made in St George, had I not raced. Also, having that confidence to back myself. Obviously you can have confidence in training, but I kind of backed off in Lanzarote, and sort of played it safe. In hindsight I probably should have gone for it.
"If I make those same mistakes in St George then it's going to cost big time. That's not going to be the difference between second place and winning, the same mistake could be the difference between eighth rather than first.
"I really hope that we've made those mistakes and that I've learned from them. I've written them down, and will remind myself before the race not to make them again."
Commonwealth Games U-turn
When we last spoke to Kyle at length, at the 2021 Collins Cup, he revealed to us that a move back to short-course to try and qualify for the New Zealand Commonwealth Games team was in his plans.
Life takes you in unexpected directions, and now living in Girona, Spain and training with Jan Frodeno, Smith had a decision to make, and 'going long' it was…
"Yeah, that was a difficult decision. I was sitting there in that October/November time, thinking there's two cards on the table. There's go home and try and qualify for Comm Games – which I was pretty confident that I might be able to as well. I didn't end up going home unfortunately and made that decision to stay here and train with Jan. There were two options and you only get this opportunity once in life, so kind of decided to go on that path."
Attrition expected in St George
While his long course racing is limited to one third place finish at IRONMAN New Zealand last year, Smith on paper at least, has the sort of athletic strengths that could see him at or very close to the front of the race for much of the day. With several top names out, what are his thoughts?
"It's hard. With Javier out, with Jan out, there's obviously a lot of firepower out of that front group. I'm really hoping that the training I've been doing should mean that I can be getting pretty deep into the race. It's just going to be such an attritional race. With the guys that are in there, I think it's going to be important to be patient, to back myself and understand where my strengths are.
"I'm really looking forward to it more than anything. I'm excited to be part of it – it's the first senior World Champs that I will have raced – and hopefully I can be the 'fox in the hen house'!"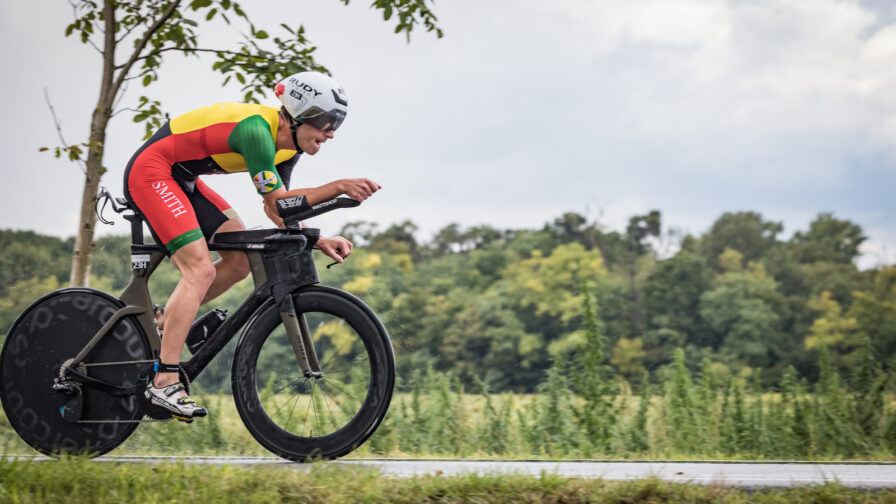 Learning from the best
There's a lot more to performing that simply train and race. Around a World Championship in particular, the hype gets raised, media interest magnifies and athletes have to take all of that in their stride. Nobody knows how to deal with that better than Jan Frodeno – has Kyle taken counsel from the modern-day GOAT in that regard?
"It's awesome – I'm actually flying so far under the radar that there's nothing to really worry about there. I think this is like the only interview that I've done, I'm definitely more of an unknown entity, which falls into my court in that respect. I love the underdog mentality, it's kind of how I've always been. I love it, it's gives me motivation to get out of the door. It's perfect.
"That's also one of the reasons I decided not to travel super early to St George. I'm going to be heading out solo, and I just wanted to be here and have my home comforts and keep it as normal as possible, for as long as possible.
"I turn up to the pool, it's normal, it's not hard – I don't need to drive, I don't need to figure out where to go, and am just making life as normal as possible. Honestly, it's quite strange at the moment, I don't feel like I'm 12 days away from a World Champs. It's nice.
"Also as well, it's only my second IRONMAN so it is super exciting. It's unknown, but I'm very confident in the training that I've been doing. On one hand that makes me more confident, but it also makes you a little nervous because when you are going well, you put a little bit of expectation on your own shoulders. Training has been going well and I'm super excited to get out there and give it a good crack."
An aptitude for altitude
One aspect of training that is adding to Kyle's relaxed state, is confidence there won't be any issues around altitude in St George. He's keeping it simple – and won't be arriving in Utah with a 'finger crossed' approach.
"That was a really weird finding. For some reason, my physiology seems to go really well at altitude. We've done three / four camps now I think, up in pretty high altitude too – over 2000 metres – and each time I go up it seems that I don't have as big a drop-off as you would expect.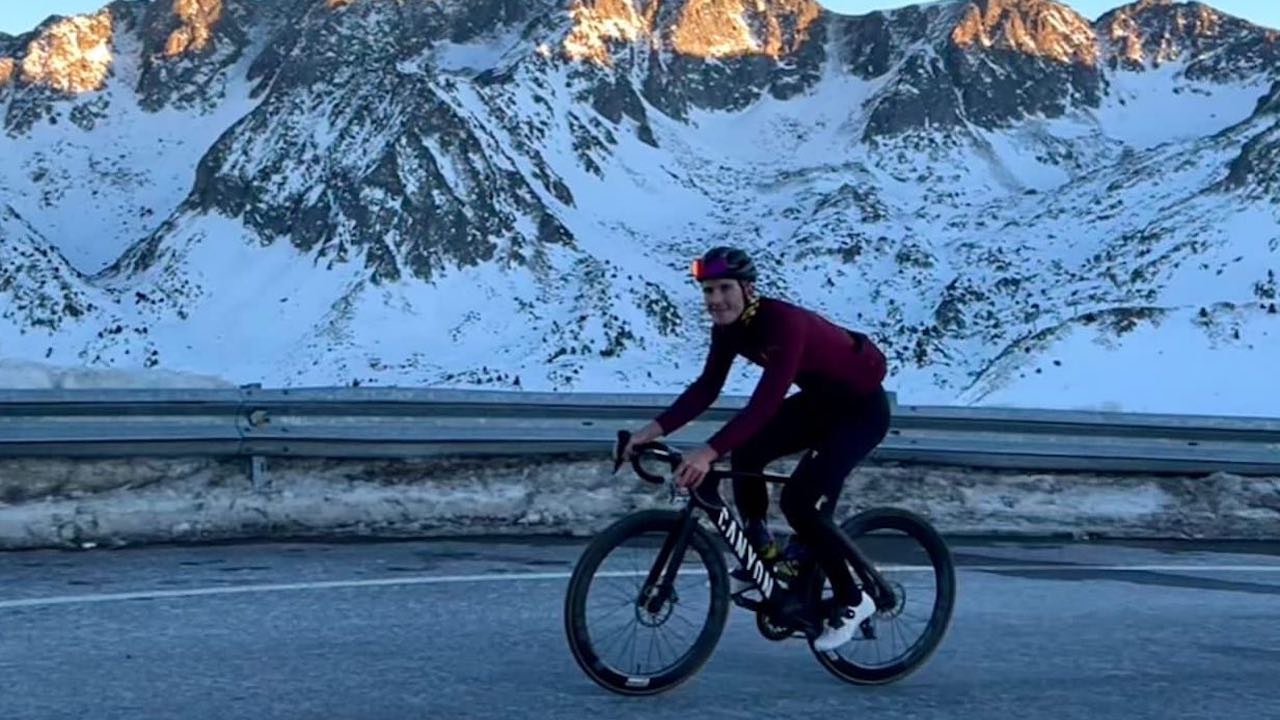 "That's also one reason that I decided to come back to Girona and decided not to do an altitude block immediately into St George. There's a risk of getting it wrong – and even for me, each time I've come back down from the mountain I've had different reactions. They have been mild, but you can tell the subtle little changes.
"In the pool at altitude I swim the same speed in the pool as I do here. I seem to be a bit of an anomaly like that, so that's another reason to look forward to St George. Even though it's only 1000 metres, you still get a drop-off in performance. There's definitely going to be an element of the altitude playing an effect and I guess I'm lucky that I adapt well, quickly and don't have a big drop off. That's allowed me to come back to Girona and prepare at home rather than being on top of a mountain and hoping to get the timing right.
"We consulted quite a few altitude experts and everyone was different – it's such a difficult area to predict. Each time I came down I had a good reaction, it had a good effect and I feel like it has accumulated now training wise. I'm in really good shape and can now do the specific work down here and I'm fine with that."
Mental bullets… spend them wisely!
Confident in his training, happy with his environment and prepared in terms of altitude, the already chilled Smith is taking a keep it simple approach to what lies ahead. It's a conscious decision, because he knows the challenge that will be coming up.
"You have to be ready for a race. It's probably going to be eight hours in St George, it's going to be a hard hard course, it's going to be a hard hard day, and if you are already spending your mental bullets – living away from home / travel / worrying about altitude adaption – you need to have a fully-loaded revolver for race day.
"You are going to have to stand on that start line ready to go to war. If you've already been going to war on a training camp, away from your loved ones or whatever, frazzled before the gun goes – you are already halfway spent.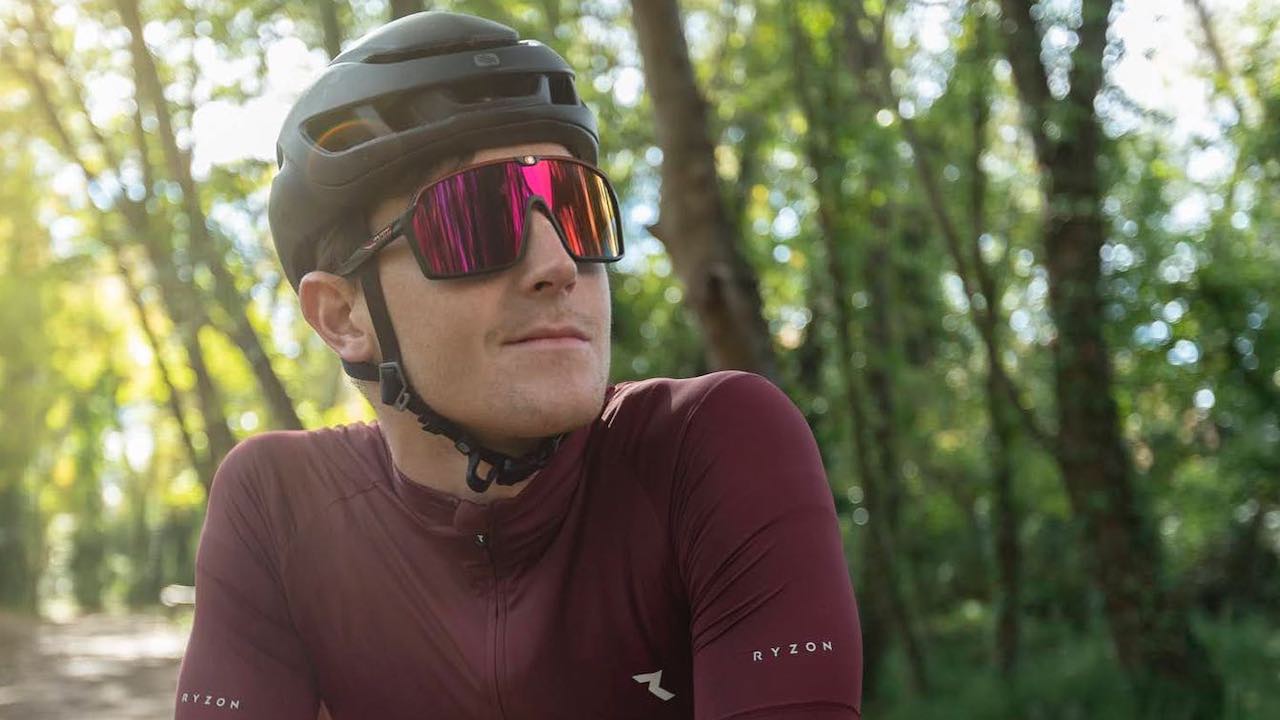 "You've got Alistair there – I've heard that he's in form, he's angry, he's ready to go – there's a few of those athletes that I think just have have a lot to show out there on race day and they are going to be racing with pi$$ed off energy. It could be quite destructive, because if you put a few of those athletes who want to attack together, I think there are going to be a lot of fireworks on race day.
"There's also no form guide. It's been a while since a major Ironman event, obviously a while since a World Champs, there hasn't been a World Champs on this course… it's going to be such an exciting race, literally a once-in-a-lifetime race. It's going to be a spectacle to watch I think."
Like Kyle, we can't wait to watch it either.