Daniel Bækkegård believed he would be talked up as one of the main contenders heading into the IRONMAN World Championship on Saturday.
The Danish athlete finished third at the IRONMAN 70.3 World Championships last year and followed that up with a victory at 70.3 Lanzarote, before kicking off 2022 with second at 70.3 Dubai.
But much attention had been paid to Norwegian duo Kristian Blummenfelt and Gustav Iden after their stunning full distance debuts last year, at Cozumel and Florida respectively.
Despite the pair's immediate impact over 140.6 miles – and completely respectful of it – Bækkegård anticipated that he would be one of those talked up to challenge for victory in St George. But that hasn't really happened.
"To be honest, I'm a bit surprised," the 26-year-old told the MX Endurance's special St George podcast. "But I do not really walk around being angry about it. But I was actually expecting fair bit more pressure than what I've felt so far.
"I think it's good because that makes the nerves not that high or intense. I just thought more people would talk about it [him as one of the favourites]."
He's certainly not been written off by the bookmakers – he's seventh in Sky Bet's list as a 12/1 chance.
Blummenfelt respect
Bækkegård highlighted his second place at 70.3 Dubai this year as evidence he can get the better of Blummenfelt, asserting that he was in charge of that particular battle before the Olympic champion, who had stumbled heading into the swim, suffered a puncture.
"You know, in 2021, I won the Dubai race, and I also had a stumble before the swim," he recalled. "Now, to be honest, I feel like I actually respect Kristian a lot for just going out and saying like, yeah, I had a puncture, but I was far off the pace by then. Like, just being honest.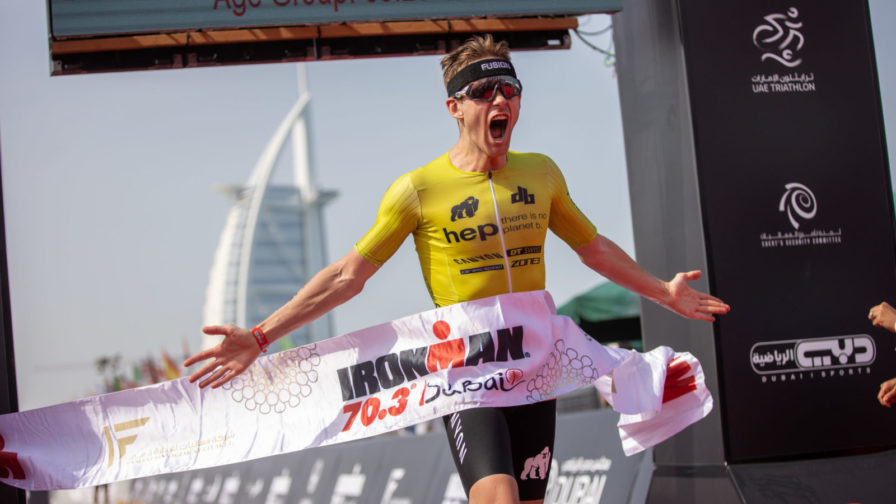 "And I think between professional athletes, that also makes you a worthy World Champion and Olympic champion because you're not too afraid of saying I wasn't there.
"A lot of other people would just come up with some ridiculous excuse."
Record dismissed
While trying to avoid any pre-race conflict, Bækkegård insisted that Blummenfelt's time at Cozumel, which was the quickest ever recorded over the full distance, was largely aided by favourable conditions.
He also backed comments made by Joe Skipper, who refused to buy into the hype around Blummenfelt and Iden heading into St George – a stance which received some reaction from the Norwegians.
"I think actually I've not been too much into that trash talk, but I heard something Joe Skipper said and he was just closed down completely by everybody," he explained.
"It is still a fast time and he ran fast off the bike, but it was a perfect day for a fast time in Cozumel, I've heard.
"And as you said, they did not have to feel the pressure of attacks and whatever that could disturb their race at all. I think that's something people have forgotten for sure. And I actually feel a bit sad for Joe that he got cancelled the way he did.
"You can see now, they have been talking a big game and like everybody knows they're pre-race favourites."
"But it is an Ironman and it's a World Championship, so it's not like every other race, and people just have to remember that."
No excuses
With Blummenfelt and Iden reporting that illness has disrupted their preparations, Bækkegård suggested that there could be a flicker of doubt among his rivals.
"But now the excuses also come, because they are walking around saying to everybody, yeah, we do not really feel that good. And that tells me there is some weakness there.
"And Kristian knows that I dropped him big time in Dubai and he did ride hard on the bike.
"And me and Marten [Van Riel] still put like, what was it six minutes into him before he got a puncture? That was a fair race, so he knows that."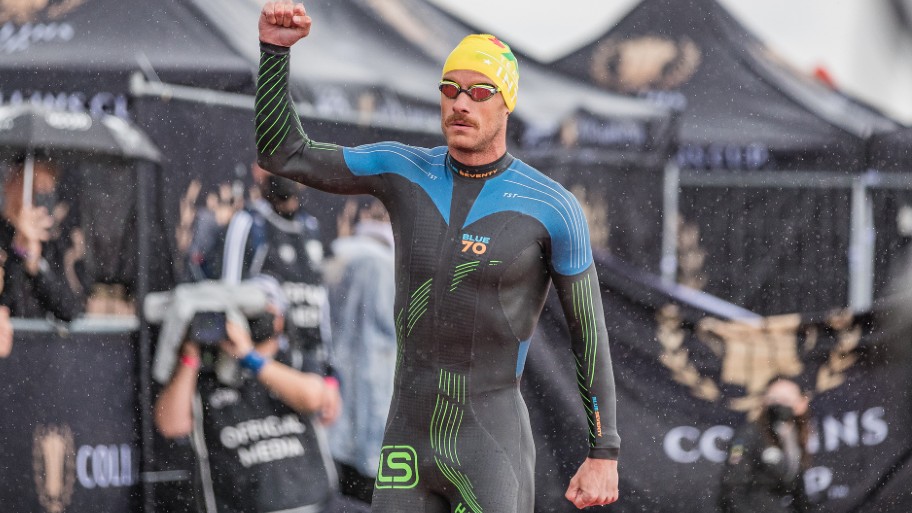 Bækkegård went on to pick out a couple of names he will be looking out for on Saturday – Sam Long and Lionel Sanders – the latter of whom he praised for his humility.
"I've got a lot of respect for Sam. Obviously, Lionel, he beat Rudy Von Berg in a sprint at Oceanside. What on earth? And I think he has not gotten the credit he deserves. "He is so cool the way he does not talk a big game and he's just there. And his persona, he's just there. No bad excuses and he delivers on race day. That's something I can respect.
"So actually I think he's one guy I would like to run shoulder to shoulder with, the last five kms, because I know he would not back down for anything in the world.
"I think that's a cool way to end a World Championship like this, in a head-to-head battle."
"Brutal bike"
Bækkegård, who insists he will be attacking from the outset, also noted the significant challenge the course in Utah provides, which in his eyes, features a bike leg perfectly set-up for tough yet exciting racing.
"I think you can prepare," he stated. "You can make a plan, and you can prepare in order to knowing how to react in certain situations.
"Of course, everybody knows that I would put pressure on when the gun goes, of course, why wouldn't I?
"So I think this course is to the brutal side, but it's in a pretty cool way. And that's also what I like it for. Of course, I like Hawaii because it's so iconic and everything, but this is the World Championships because it's the toughest guy who will win.
"You can plan out how to react in certain situations. But as a guy once said, everybody has a plan until they get punched in the face. And I think we will all be punched in the face several times.
"I think one thing that is very important here is to be an all round athlete because you have to ride your bike hard.
"Of course you have to swim hard as well, but you have to ride your bike hard and you have to run strong off a hard bike ride, and not everybody can do that."