Kristian Blummenfelt and Gustav Iden took Ironman racing by storm late last year with their stunning debut displays.
Olympic champion Blummenfelt clocked an astonishing 7:21:12 in Cozumel, the fastest time ever recorded over the full distance. And that came hot on the heels of dual 70.3 World Champion Iden's first foray at 140.6 miles when he surged away from Lionel Sanders on the run to triumph in Florida.
It all means they head into their first IRONMAN World Championship on Saturday as the clear favourites, with their scientific approach lauded both from within the sport and from outside, with even the New York Times doing a deep dive into the data.
That has been masterminded by their coach Olav Aleksander Bu, the man who has helped transform Norway's standing in the sport – so how does he feel heading into St George?
We caught up with him to find out if there were any pre-race nerves or pressure points – or just a complete faith in the numbers…
Learning curve
The first thing to reference, in common with so many in the build-up to this rescheduled World Championship, is that there has been the odd hurdle to overcome.
For the Norwegian duo the main issue has been an unfortunately-timed cold virus sweeping through the camp, revealed first to TRI247 last week.
Iden suffered first, towards the end of their training block in Sierra Nevada, followed by Blummenfelt shortly before arriving in St George.
While not wanting to make too big a deal of that, Bu admits: "It's absolutely not the ideal preparation for the race."
The good news is that the pair should both be close to 100% when they line up on Saturday and rewinding back to late 2021 and their Ironman-distance journey, Bu recaps how it all started.
"Leading into Florida for Gustav and Cozumel for Kristian, I think we just had to approach it very scientifically, systematically and learn as quickly as possible," he says.
"And I think we hit a home run for sure for both of the athletes, not only in terms of how the results of those races but also from the sheer performance they put down."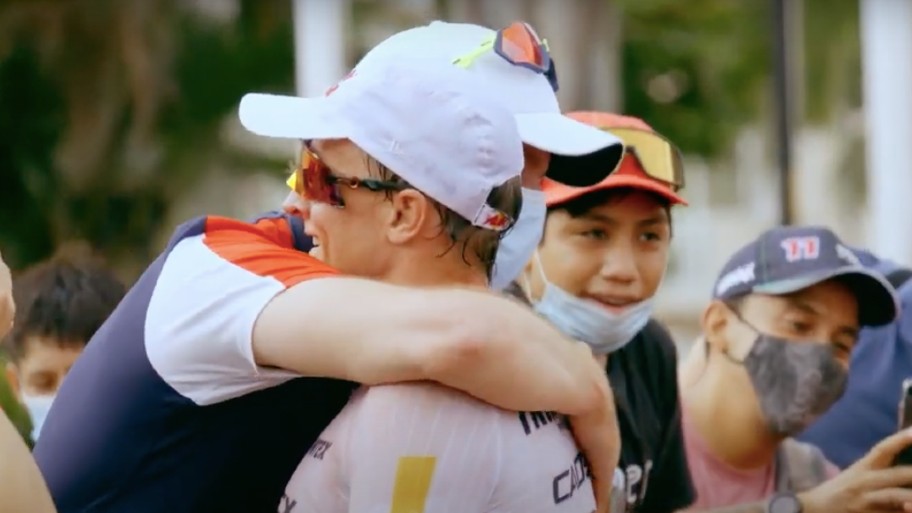 But while it would be easy to get carried away by those displays, Bu is quick to point out that his charges are very much at the less experienced end of the spectrum heading into their first IRONMAN World Championship.
"We also knew that there was more to be gained and we are newbies at this distance – the experience we have of Ironman racing is of course, little.
"But what helps us is that scientific approach and data and how we've been in the past. We know quite a lot about the athletes and how they perform and respond."
Balancing act
The race is already missing the injured defending and three-time champion Jan Frodeno as well as dual winner Patrick Lange, plus the likes of Javier Gomez and Joe Skipper who miss out through COVID.
And scaling the heights and pushing the boundaries is always going to be a balancing act, with Bu admitting: "We wanted of course try to develop things a little bit further – you want to see how and where can you improve or push things maybe a little bit more.
"But you are always balancing on a thin edge so I would say that maybe there's been a little bit more stress this spring compared to last year."
And while famed for their data collection, Bu points out that the sample from an Ironman perspective is limited.
"In general terms I would say that how you train is very different from Olympic racing and we don't have too many races to base things off, so you won't know some aspects before race day."
Waiting game
Talking of race day, Iden goes into Saturday having not raced in 2022, while Blummenfelt has only lined up at IRONMAN 70.3 Dubai, where he was playing catch-up from the start.
Bu explained: "We initially had no plan for either of them to race beforehand but leading towards Dubai we had our build up where Kristian and Gustav were both at a really strong capacity. Looking at how they were doing at biking and running and so on, there were some all-time highs [in the numbers].
"Kristian decided he wanted to go by Dubai – he enjoys racing, they both do – and so we sat down and looked whether that would fit into the plan and decided to do that without any taper or any specialisation leading into it because things looked really good.
"But then when race day came of course he was quite unlucky, stumbling on the starting line and coming last of the water.
"He then tried to catch up with the group and was pushing numbers that were astronomic for one hour and 20 minutes. And I really mean astronomic – higher than Olympic racing. So that was really nice to see.
"But of course when you puncture like that and you have been pushing that hard, it takes a lot of out of you getting back into the racing again. So it became what it was."
While Iden hasn't raced, that doesn't concern Bu at all – he told us: "Gustav has been very determined that he didn't want to do any racing. He just wanted to be up in Sierra Nevada and focus on the training and preparation for St George.
"He won the 70.3 World Championship there last year, demonstrating that the quite hilly course is very good for him, it suits him quite well."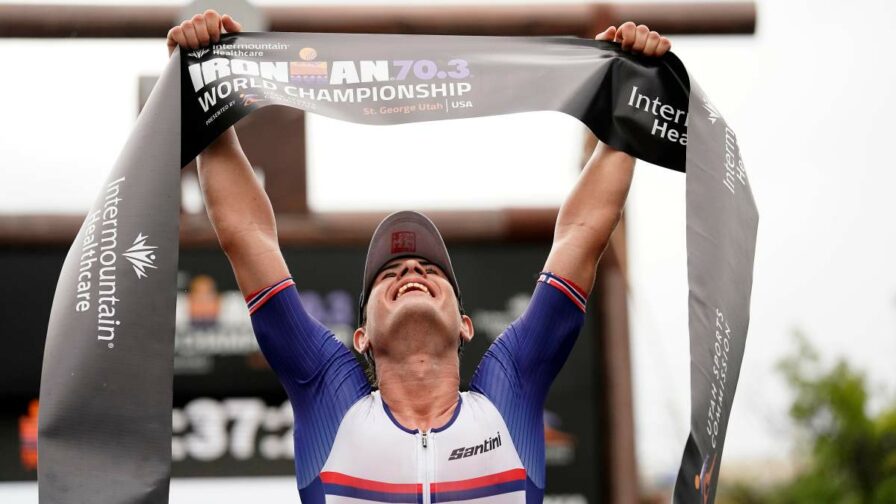 Until the colds, things had largely been going smoothly – though Bu admits there are always areas to work on.
"In terms of Kristian for example we're still in that phase where we are exploring the position on the bike.
"So we still have work left to do there – there are minor adjustments that you would normally see over the course of he season. Gustav is more dialled in, I would say."
Under pressure?
When asked whether looking after two of the leading contenders brings added pressure, it would appear not, with Bu reasoning: "To be honest, I don't think too much about it. It's more about development for me rather than necessarily a specific goal.
"Of course winning, obviously, is what is in the back of your mind, and you're always trying to see what you can do to be the best. But it's more about developing the peak human performance in each individual. And I think that's more what I'm really looking at – benchmarking each of the athletes against themselves and see how they develop that. So I think I haven't reflected very much over it in that sense."
If either Iden or Blummenfelt do triumph on Saturday, it's probably safe to say a party isn't already booked as Bu adds: "I remember after the Olympics, actually, it's a bit funny, but I think this was like 15 minutes after Kristian passed over the finish line. I got a question from the media how we were going to celebrate. And I remember the question took me a little bit by surprise because I hadn't actually thought about it.
"Where my mind was already was more at what can we do to improve the performance – what do we have to do better leading into Paris 2024?
"I think it's probably a little bit like that now as well. I'm always looking at how can we make things better. And making things better doesn't necessarily always mean that you are making a step forward. Sometimes you make a step backwards and it's part of the process of learning. And that's probably what has been plaguing me the most, especially during the last week or two, because of the sickness in the team.
"So I think now what takes the most energy is more about what can we do to cope with the situation that we are in.
"The colds and sickness was very frustrating. But of course, it doesn't have to frustrate either. There's not much good that comes from stressing about it. You just have to try to focus on the positive things and the things that we can do something about, even though it always feels too little. But that's just how it is. It's easy to overdo things or stress things. And always in the back of the mind is not to do anything rash.
"And to be honest, I think I'm too rational or too pragmatic to really take on any big stress that could derail me from the performance development."