Kristian Blummenfelt and Gustav Iden – the two big favourites for next week's men's IRONMAN World Championship at St George – have had their preparation impacted by colds, TRI247 can reveal.
While both are now on the road to recovery, they become the latest of the leading contenders in both the men's and women's fields to have had their build-ups interrupted.
The duo flew into Utah three weeks ahead of the May 7 race, which has been rescheduled from 2021 due to the global Covid pandemic.
Gustav back to 90%
Their head coach Olav Aleksander Bu spoke to us on Friday morning St George time (late afternoon in UK / CET) and said: "More or less everyone here in the camp is recovering from a cold.
"For Gustav luckily it happened while he was in Sierra Nevada just as we started on the specialisation.
"In that case we were able to make small adjustments and then he was capable of getting back into the routine and programme as quickly as possible.
"For him it has had not too much of an impact – I'd say some small ripples showing up slightly afterwards but he's almost back to 100%, I'd say he's at about 90% now."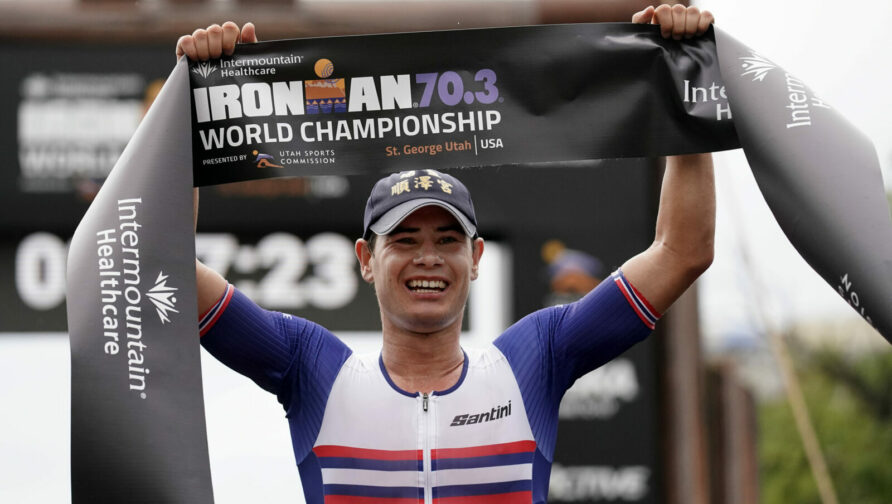 Iden of course was crowned the 70.3 World Champion for a second time in St George last September on a course which clearly plays to his considerable strengths.
The plan was always to tackle what will be only his second full distance race – he won IRONMAN Florida in breathtaking style last November – without a prep race.
Back in training
Reigning Olympic champion Blummenfelt too made a stunning impact on his IRONMAN debut at Cozumel late last year, clocking the fastest-ever time for the distance of 7:21:12.
He has had one 70.3 race this campaign in Dubai when a stumble at the start and a puncture on the bike meant things didn't go to plan.
And the timing of his cold is clearly far from ideal. Bu explained: "Kristian got it at a worse time than Gustav, just before arriving in St George. So we had to take down the training completely because he was coughing and had mucus.
"Yesterday he just started to go back into normal training that we feel comfortable with, but he lost a big part of that specialisation period.
"It's absolutely not the ideal preparation for the race – especially a World Championship which is the big priority along with Kona – but we deal with it.
'It is what it is'
"For sure the two athletes have lost some time but they are strong and it is what it is.
"Last year they were super healthy pretty much all the time and have been ever since, until now. Neither have had Covid, nor any injuries.
"But there are a lot of viruses going round right now and maybe it's just a result of society starting to normalise again, which I think we all agree is what we want."
We wish both Gustav and Kristian well with their recovery and preparation and hope they'll be as close as possible to 100% when they line up on the startline a week on Saturday for a race which is missing defending champion Jan Frodeno who was ruled out by an Achilles injury.