Just as she did 12 months ago, Ruth Astle has begun the year with an insightful video which reveals how much she made as a professional triathlete in 2022 – and the costs involved.
It's all the more interesting as there's now a direct comparison with the previous season which was effectively her first full year as a pro following the global Covid pandemic.
Upward trajectory
Astle has transitioned from overall Age-Group winner in Kona (at the 2019 IRONMAN World Championship) to the pro ranks and the continued progress is clear to see.
Her 2021 campaign was rounded off in style with IRONMAN victories in Mallorca and South Africa, which moved her up to #30 in the PTO rankings.
And in 2022 the undoubted highlights were her fifth place at the rescheduled IRONMAN World Championship in St George which added $20,000 to the coffers and then a dominant late-season success at IRONMAN Israel ($15,000), which saw her end the year at #19 in the overall standings.
She breaks down the ins and outs of her 2022 budget but points out: "I've not included coaching as for me that's a different job, in the same bracket as my Lloyds job [Senior Manager for Lloyds Banking Group] – for me it was to show what can you make as a pro."
It's well worth a watch and while it would be unfair of us reveal everything in it given her YouTube earnings fell a tantalising £20 short of the £1,000-mark, read on for some of the standout points…
Costs on the rise
These went up from £16,500 in 2021 to £28,500, with flights accounting for £9,000 of that total – not a huge surprise given the return of Kona and the fact there were two IRONMAN World Championships.
Delving into some of the detail, bike servicing was £2,000, parts were £3,500, massage and physio totalled £2,000 as did combined pool and gym costs.
But Astle points out that three separate training camps – a month in Spain and then a similar timespan ahead of both St George and Kona – also contributed, though not as much as they might have done.
She explains: "I had a bit more help with some things – for example at Kona, I probably paid five grand less than I would have done for accommodation as we had support. And the same at St George … so I could have quite easily spent about £10,000 more in costs."
Income up significantly
While costs rose, that was more than covered by a healthy leap in the funds coming in, with Astle saying: "The good news is I made some money – and what actually feels quite decent money this year, which is nice."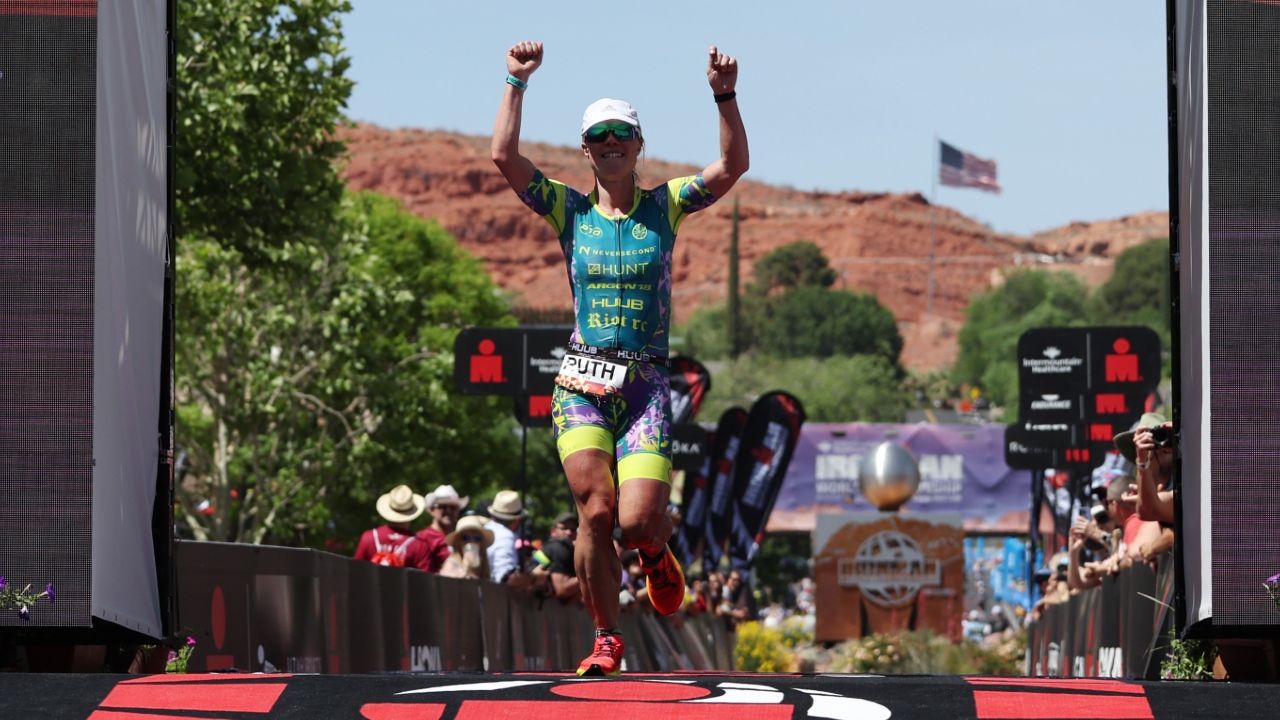 The exact amounts are revealed in the video but Astle adds: "To be honest that [the 2022 profit figure] feels like way more of a liveable sum of money and actually feels a bit more sustainable."
She highlights two big additions compared to 2021: "The sponsorship figure of £15.5k is one of the biggest differences as it was basically nothing last year.
"I also had quite a lot of old kit that I managed to sell, so I made nearly £10,000 from that – a couple of bikes, some wheels, that was mainly it – quite decent stuff which is why it was quite a lot of money."
PTO a big positive
But perhaps the biggest takeout is the impact of the PTO, the body co-owned by the professional triathletes.
Astle said: "The PTO bonus [based on end-of-year ranking from each athlete's three best races] should be around £8,500 depending on the exchange rate.
It's important to pull out the PTO making a massive difference.
"Obviously the bonus for keeping just about in the top 20 as well as really decent prize money [19th at US Open earned her $6,000] for coming not very highly placed in my one PTO event."
Like many athletes all of those learnings will now be factored into 2023 plans: "If I can do a few more PTO races and be higher up in the rankings it will hopefully make a difference.
"I had two good results and one pretty average one – if I'd had three good results I could have been higher up the rankings."
And to put that into context the points tallies for those best three races were 112.03 (Israel, including 10% bonus for best full-distance display of the year), 93.23 (St George) and 72.11 (ninth at IRONMAN 70.3 California), for an average of 92.46.
An average points tally of 99 points for example would have been good enough for 11th spot overall, or $25,000 compared to $11,000.